Are you serious?
---
National Seniors Chief Advocate Ian Henschke explains why it's time to take COVID-19 seriously.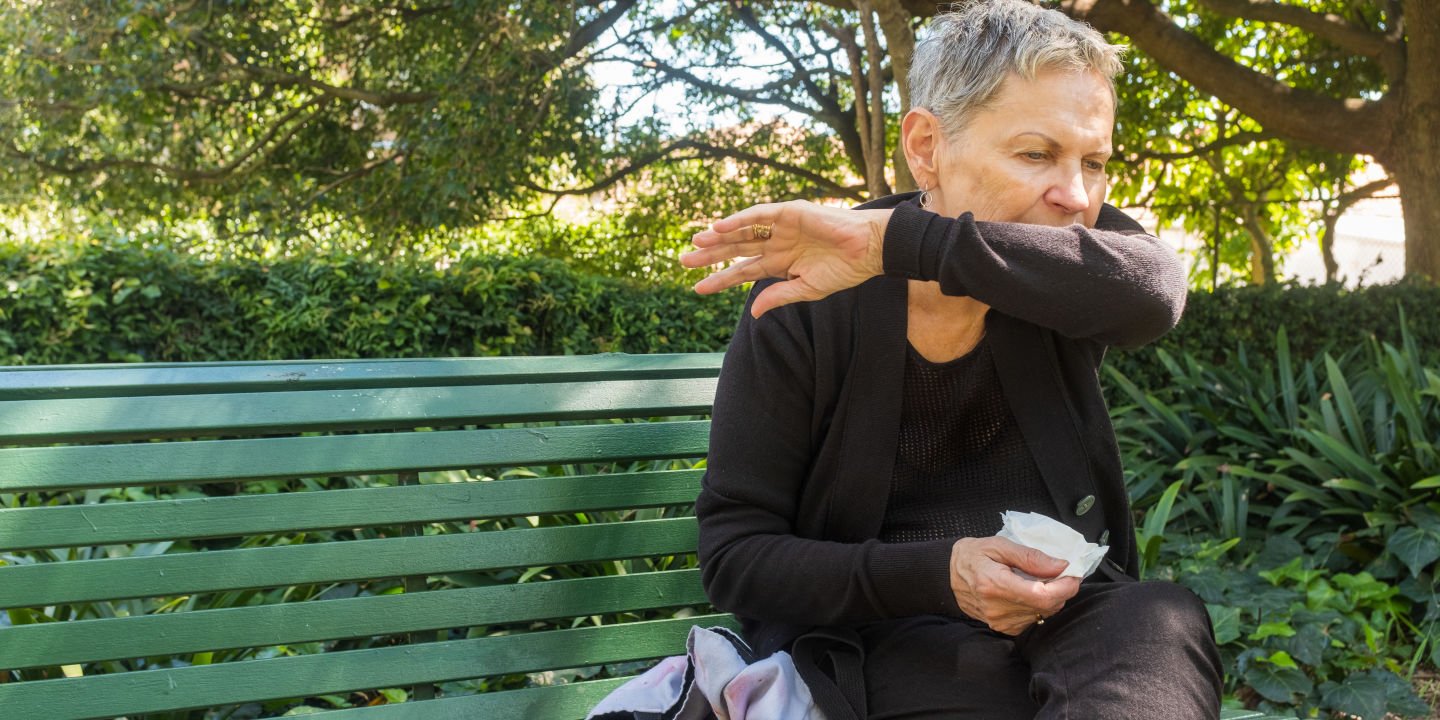 Are you serious about the COVD-19 pandemic? I'm 65 and know I'm at risk, but then so are younger people and people older than me.
But that message is not getting through.
I suspected there was a communication problem when I appeared on ABC TV News talking about the concerns of older Australians and how we should take care at this time, washing hands with soap, and listening to the health experts' advice.
But in that same story the reporter interviewed a group of older Australians down at their local sporting club, saying they were going to carry on regardless and that they weren't worried. It was all the classic 'she'll be right'. The news story ended with a 90-year-old reinforcing the same attitude.
Then I watched 60 Minutes and saw billionaire businessman Gerry Harvey banging on about how it wasn't as bad as the Spanish flu and how he personally couldn't care less.
Last weekend we also saw huge crowds gather on Bondi Beach flagrantly disobeying all the government advice.
The images at Bondi were transmitted all around the world. It seemed to say Aussies weren't going to be affected by a pandemic. It was going to be business as usual until we were told not to and then we probably wouldn't listen anyway. After all, that's the sort of people a lot of us are.
Well, my worst fears have been revealed. The latest poll conducted shows around one in three Australians think the whole thing is an overreaction. And 35% of those surveyed, again about one in three, don't trust the information they are getting. Are you one of them?
You may say I'm sure the messages are getting through to older Australians, but guess what? That's simply not the case. The poll shows around one in four of the over 55s shares the same view that the whole thing is an overreaction.
Message to Canberra: we have a communication problem! And a deadly one!
It doesn't matter how many times you appear on television telling people there's a problem, if you've got a basic trust issue with the source of the information.
A vast section of the community doesn't trust the government or the media. We can probably thank Donald Trump for making that worse, with his constant attack on the media, his catch cry of fake news and saying he wanted to drain the Washington "swamp".
We have a few figures like him closer to home. I think you know them. They are on radio, TV, have blogs, have columns in papers and even offices in Canberra. They are the ones that keep telling us that the world here too is full of fake news. They tell us scientists make up information about things such as global warming for their own purposes to get more research money.
If a vast section of the community doesn't trust politicians, the media and even science no wonder the poll results are alarming to say the least. Check them out. The Guardian commentator, whose paper published the Essential Media Poll on March 25, summed it up succinctly:
"Just 19% of respondents say they have a strong level of trust in information from the government, a consequence of both the low regard in which partisan politicians are held and, I fear, the mixed messages that have been coming from our leaders over recent weeks."
Are you one of those people not trusting the information you are getting?
Do you think this is all an overreaction?
If you don't take things seriously and you spread the virus, you're likely to infect someone and they could die.
If we extrapolate from the poll that one in five aren't changing their behaviour, that's 5 million Australians who are not thoroughly washing their hands and social distancing.
Because of their behaviour, they may have already spread the virus in the community and when we see the number of deaths spike, maybe they will be able to admit they were wrong and the experts were right.
It was bizarre to see Gerry Harvey saying, "It's all happening over there in Italy and China." Well it's not just there, it's here.
My neighbours across the road from my house had planned to have an 80th birthday party the weekend before last. They cancelled the party three days ahead of schedule. A relative had returned from America and been diagnosed with COVID-19 and hospitalised. They are now in self-imposed isolation.
The impact of the virus is not across the other side of the world, it's across the other side of the street. And if it gets to your house it'll be on someone's hands - literally. And if we have one in three Australians who think it's an overreaction and one in five taking no action, then this is a sad indictment on our country and our ability to communicate a trusted message.
Perhaps we now need to ensure the message gets out through other means. If they don't believe the bureaucrats and politicians, maybe pop singers, celebrities, sports idols, and film stars need to tell the 'she'll be right group' things can and will go horribly wrong if they don't change their ways.
I urge you, if you are one of those people who think this is just another overblown version of the flu to think again.
Your behaviour and your understanding of this illness is going to be the difference between life and death for someone either directly associated with you or someone you spread the disease to.
So let's get serious and when you hear someone talk about it in an off-hand way, correct them and tell them to make sure they wash their hands, practice social distancing and stay at home as much as possible.
If they don't, it's almost certain they'll have a death on their hands.
From social media, regional radio, national TV and our weekly Connect e-newsletter, we never waste an opportunity to provide information and updates on the issues that impact older Australians.
This not only includes COVID-19, but pension poverty, cost of living concerns, the retirement income system and more.
These are issues that we research thoroughly, using your feedback and experiences to lobby government for changes that lead to better outcomes for older Australians.
It's free to join our advocacy campaigns. Together we can make a difference.
Learn more