COVID-19 and being the best carer you can be
---
It can be an uncertain and lonely task – caring for loved ones in their final weeks. Now there's a new online resource to support the supporter during the pandemic.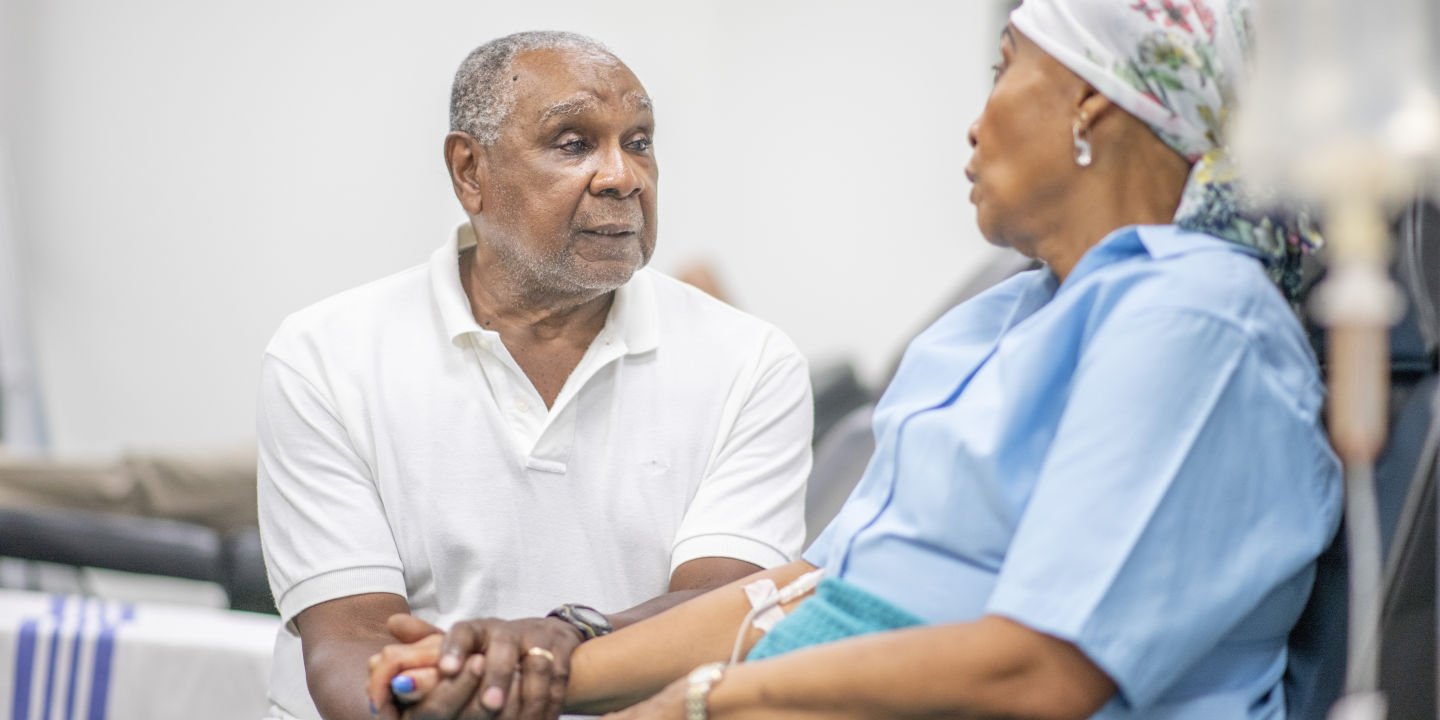 At any given time, there are many thousands of Australians supporting a person in their final weeks and days of life - an undertaking that most are not personally prepared for emotionally or in terms of skills and experience.
Providing end-of-life care to a partner, friend or family member is described as one of life's toughest challenges, and sadly it is top-of-mind for many people whose loved ones are severely ill with COVID-19.
CarerHelp has been introduced to empower family carers to "be the best carers they can be."
It is a web portal offering advice and support for people who have taken on the role of caring for a loved one in their final days. The initiative is led by St Vincent's Hospital Melbourne's Centre for Palliative Care in partnership with Flinders University's CareSearch, University of Technology Sydney and Carers Australia, the peak body for unpaid carers in Australia.
For the first time, family carers have access to what its developers describe as a comprehensive and dedicated online resource covering all aspects involved in caring for a terminally-ill parent, partner or friend.
CarerHelp seeks to address the information needs that carers have described as important when someone is coming to the end of their life - what to expect as a terminal illness progresses, the practical aspects of caring, how to access community services and the obligatory legal and financial considerations involved in caring, dying and funerals.
Caring for someone can involve
medication management
financial and legal issues
system management
general care and support.
The information is available through a library of videos and downloadable information in article, factsheet and checklist format for family carers. It was developed in conjunction with a large group of family carers and community organisations who shared their knowledge and experiences with the project team.
The website includes a page called Carer Voice which hosts a series of videos featuring carers who reflect on their own real-life experiences, offering insight into all parts of the carer experience from deciding whether you are the right person to provide care, to how to cope with grief and loss.
The project team believes that CarerHelp is one of the most comprehensive of its kind in the world and is supported by Former Governor-General of Australia, Dame Quentin Bryce.
CarerHelp was built by the Australian Family Carer Toolkit Project and is funded by the Australian Government Department of Health.
Whether it's finding your nearest branch, listening to the Connect podcast, signing up to the Letterbox Project or subscribing to the weekly Connect eNewsletter, there are plenty of ways you can stay connected as part of the National Seniors community.
Sometimes, it just helps to talk to someone over the phone. If you are feeling anxious due to COVID-19, your obligations as a carer or anything else, please call us on 1800 171 866.
Learn more