COVID-19 - Is the end of cash nigh?
---
Pass us that piggy bank... the coronavirus has further precipitated the end of cash. Who's left behind in the race to a digital world?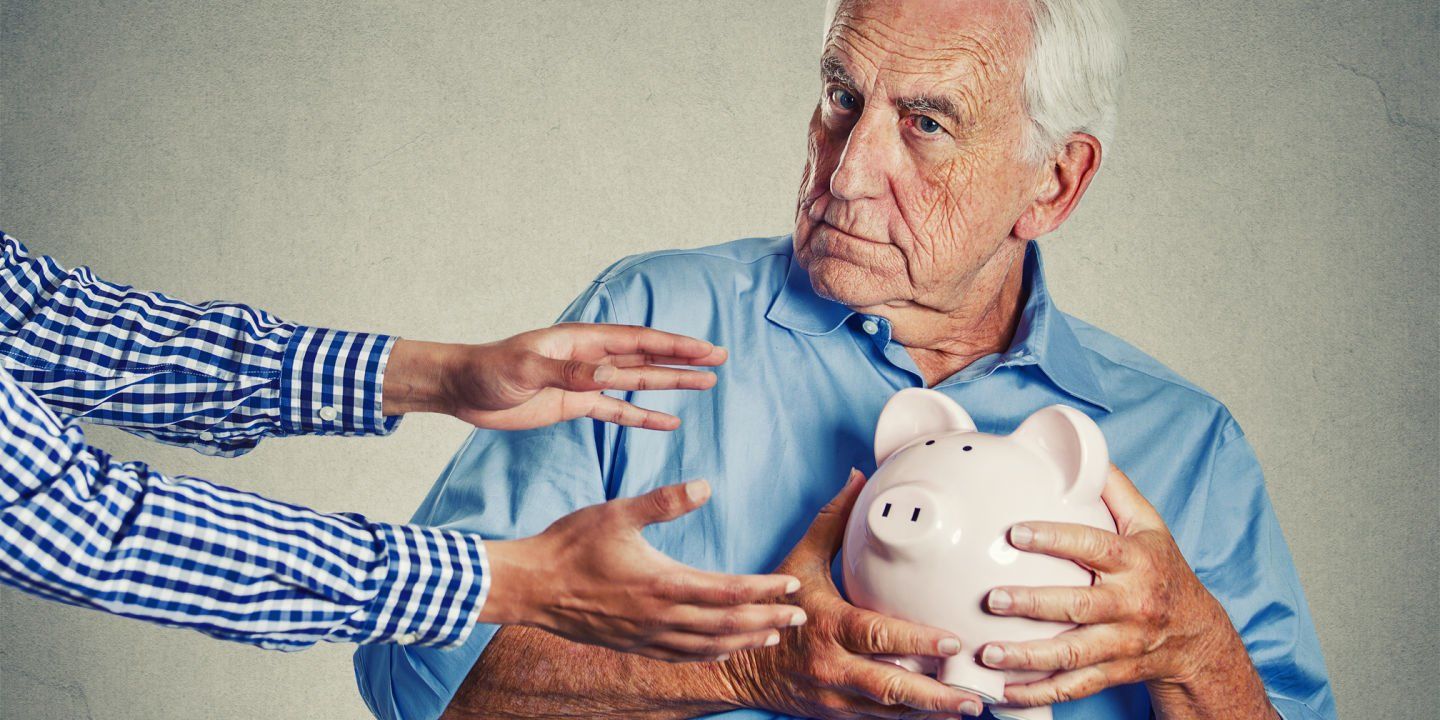 There have been a range of impacts on older Australians from COVID-19. People have been isolated, the stock market has tanked and retirement incomes have been savaged.
To stay up to date with these issues and more, make sure you've subscribed to the weekly Connect eNewsletter.
With people staying home and the rise of online shopping, the use of cash has declined dramatically.
While the shift to a cashless society has been swift over the past decade, what does this mean for those who are not connected to the internet and rely on cash to buy their day-to-day goods and services?
Withdrawing cash too quickly can have negative impacts on seniors and other vulnerable groups who are simply not able to use the alternatives.
As recently reported by ABC News, Sweden is at the forefront of global moves to shift to a cashless society.

Even before COVID-19 limited the use of cash, Sweden was already on its way to eradicating cash as a means of exchange. Many stores in Stockholm, for example, were already going cashless.
However, the shift to a cashless society was found to be detrimental. There was evidence that some people were foregoing the purchase of items because they could not pay in cash. This led the Swedish Government to mandate that banks hold a certain percentage of money as cash.
In Australia, there has already been a significant shift away from cash.
According to the Reserve Bank, consumer payments using cash accounted for 69 per cent of all transactions in 2007.
In 2019, this fell to only 27 percent, with debit cards and credit cards making up the lion share of all transactions.
The rise of the internet as a means to purchase goods and services requires consumers with the requisite skills and the means to make these transactions.

However, with an estimated 500,000 people actively using bank accounts that are not linked to a debit card, such as a passbook account, there is clearly many people who don't have the means to perform cashless transactions.
When you combine this with recent data showing that four in ten people aged over 65 years are not internet users, you have a problem. National Seniors Chief Advocate Ian Henschke pointed this out to Seven News recently.
You can watch the full segment below.
Bank branches and ATMs will start disappearing as the coronavirus pandemic shifts Australians further towards a cashless economy. "There's probably about half a million Australians out there still with bank books... no cards... and they still need banks." - @IanHenschke #7NEWS pic.twitter.com/uAYRtqJEJ0
— 7NEWS Perth (@7NewsPerth) June 21, 2020
It's an issue we will keep a close eye on. We want to make sure those who need cash still have access to it, and those who want to gain the benefits of using non-cash means of exchange have the skills and means to do so.

Build your confidence and tech skills by participating in the Be Connected training program.
We also offer a low rate credit card for those who need to purchase items online.