Election Special – Your guide to 2019
---
Seniors' issues are front and centre in this federal election and older Australians will be decisive in who wins government. As a senior, what can you do to make a difference? And how is your National Seniors putting you first? Here's Chief Advocate Ian Henschke.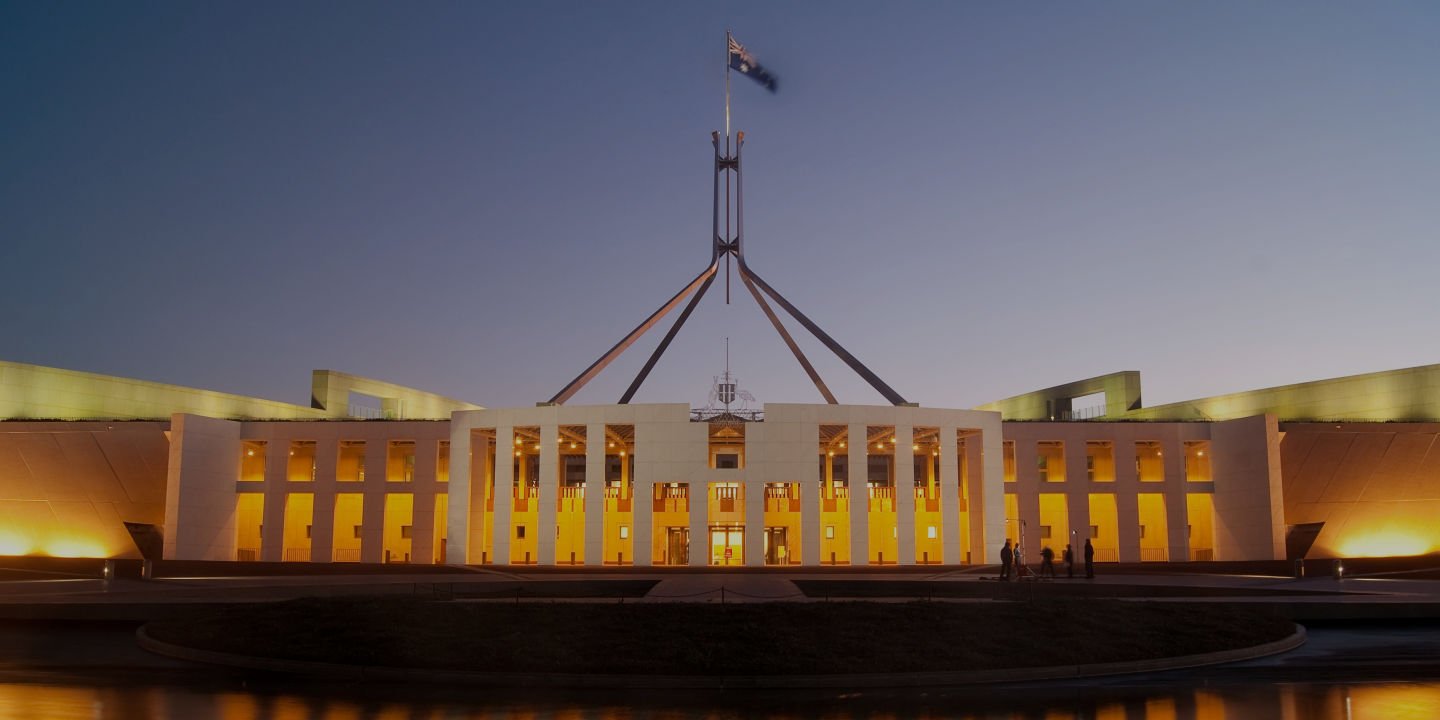 For older Australians this is an election like few before it.
If you believe the government, the usual frenzy of speculation about when we will head to the polls no longer applies. Don't you worry about that! Well, not until mid to late May, which is when the Prime Minister has promised we can exercise our democratic duties, after he brings down the budget.
Labor is pretty much saying "bring it on" as Bill Shorten and Scott Morrison have been engaging in a not-too-phoney election campaign since Christmas. The leaders continue to bump into each other in marginal seats around the country while announcing policies.
The joke goes, "Do you ever get the feeling the only reason we have elections is to find out if the polls were right?" At the time of writing, Labor is comfortably ahead in the polls and has been for many months.
Whether this has bred over-confidence or is a demonstration of policy transparency, Labor has been releasing policies well ahead of the election campaign. In few other recent elections have policy issues affecting seniors been announced so early and continued to fuel news headlines and public debate.
The Coalition has joined in, if only to stand opposed to what Labor wants. For starters there is aged care, retirement planning and financial services, including superannuation, negative gearing, capital gains, franking credit refunds, the Age Pension, health and energy policy.
Taxing matters
Labor appears to be unafraid of scrutiny and has been promoting a radical tax-raising policy platform that will significantly impact retirement income and financial planning. Policy initiatives include ending cash refunds on share dividends for investors who don't pay tax; reforms to negative gearing, the capital gains tax discount, superannuation concessions, and discretionary trusts; and capping deductions for managing tax affairs.
Your opposition to the proposed franking credits reform has been fiery and so, too, your justifiable frustration directed at all parties for constantly meddling with retirement planning: cutting income from superannuation; the Age Pension; and other investments.
National Seniors, in partnership with other advocacy groups, has told Labor to back off and to keep franking credit cash refunds even if they win the election. The pressure we applied when the policy was first announced did help convince Labor to change their policy and exempt pensioners. There is a long way to go before any Labor government will legislate the reform, and National Seniors will continue to press all parties and, importantly, independents to drop the policy.
Unsurprisingly, the Coalition has ramped up its campaigning against Labor's tax reforms, so far preferring to oppose, raise alarms and stand on its economic record than put its own initiatives out there.
Marginals rule OK
Many federal electorates are extremely marginal, requiring only a small swing in votes to change hands. This puts significant opportunity, and potentially power, in the hands of senior Australians fighting for what they believe. You can make a real difference.
All candidates would be wise to know that older Australians cannot be ignored and may well determine their future, given almost half the voting population is aged over 50.
The rise of independents is a feature of contemporary Australian politics and this federal election even more candidates will not be members of the major parties. How successful they will be is yet to be seen but polls, including the Wentworth byelection win by independent Dr Kerryn Phelps, points to independents having an even greater influence in federal parliament.
National Seniors is targeting candidates in marginal seats, including independents. For some time, we have been proactively campaigning to influence the parties as they develop and refine their policies. Later in this feature you can read about each of the election policies we are taking to all candidates and how you and your National Seniors branch can join the campaigning at a local level.
The election and that royal commission
Aged care is a ground zero electoral issue for all candidates: electors will judge the parties and candidates on what they are going to do to fix the mess. Across the country we all have lived aged care system experiences - as residents, consumers or friends and families.
Even before the Royal Commission into Aged Care Quality and Safety began, the failings and horrors, especially in residential care, highlighted the infringement of basic human rights and responsibilities, putting profits before the standard of care we expect for vulnerable people, including ourselves as we age closer to that phase of our lives.
National Seniors has been following the royal commission hearings and developments and I hope you have found value in our reports and analysis. There's still a long way to go but already we are sensing that aged care is one of those rare election issues that touches our hearts and our heads and offers electors the chance to assess the calibre of those who would be our political representatives and leaders.
The good fight
Better aged care is one of the priorities you have told us you want us to fight for at this election. That and a suite of seniors' priorities is outlined in this special feature.
These initiatives form the basis of our communications to candidates encouraging them to support us in parliament and get the job done to better support older Australians. They also reflect the priorities in our budget submission to the federal government.
You have told us that pension poverty needs fixing by taking the politics out of the Age Pension, ensuring better dental health care and helping older renters. Better age care means increasing the number of home care packages and staffing in residential homes, and ensuring mandatory dementia care training for staff.
Retirement income means retaining franking credit refunds and reducing the Age Pension means test. Low-income seniors need cost of living support especially with energy affordability. Better housing comes by exempting up to $250,000 of home sale proceeds from the Age Pension means test. Let's have better government services and cut those long Centrelink waiting times.
Health costs can be cut with lower specialists' fees and linking private insurance premium rises to CPI. National Seniors acknowledges Labor's pledge to freeze premiums to 2%.
We are not just saying to candidates 'here's a bunch of problems, fix them'. Read about the solutions on pages 14 and 15 of the magazine. You can also review the policies we support on our special election page.
National Seniors is your election voice. So, please connect with us as we fight for what you have told us you want. As American critic and commentator Alexander Woollcott observed: "I'm tired of hearing it said that democracy doesn't work. Of course, it doesn't work. We are supposed to work it."