Feeding the masses
---
Food-rescue charity OzHarvest founder Ronni Kahn is waging a war on food waste, and she aims to enlist National Seniors members in her army, writes Lynda Schekoske.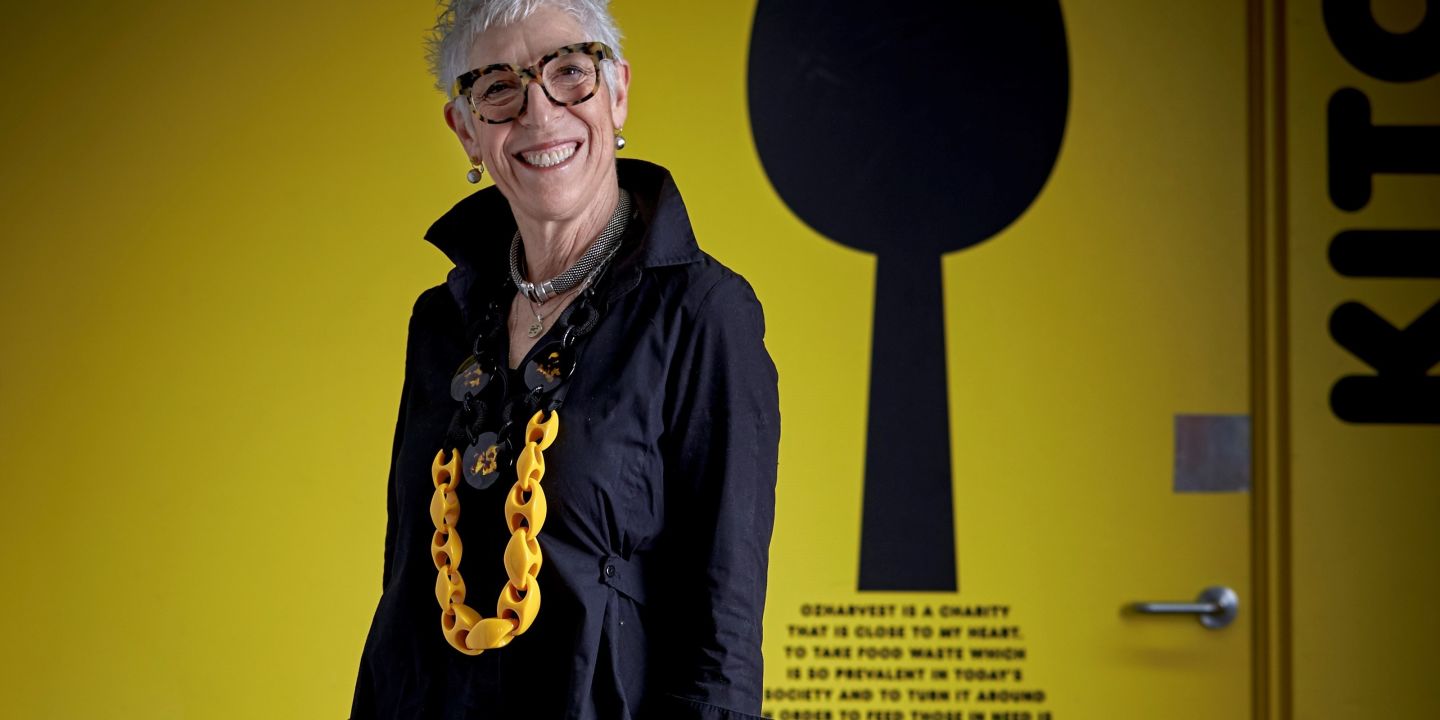 Ronni Kahn says Australia can eliminate the 5.3 million tonnes of edible food that is wasted from households and the commercial sector – and costs our economy $20 billion – every year.
In human terms, it will ensure the 3.6 million Australians who experienced food insecurity last year have enough to eat.
Ms Kahn is confident National Seniors members will be scratching their heads and wondering "how did we get to be like this?" when they read these statistics.
"Our parents and our generation understood how to manage food," she said. "Our parents went through the Depression; they went through war; and they taught us 'eat your food, because there is someone starving somewhere'.
"Somehow the next generation has become consumers and want instant gratification. We've the understanding of how to value food and our food system is broken.
"When we were kids, our mums would take a loaf of bread, slice it, and the children all fought over the thick, chunky crusts.
"We have a country-size mountain of bread crusts that aren't being eaten. That is food waste, and everyone can do something about it."
Ms Kahn kicked off OzHarvest in 2004, with one van delivering 4,000 meals in the first month.

Now it's Australia's leading food rescue organisation, collecting quality excess food from commercial outlets and delivering it directly to more than 1,300 charities supporting people in need across the country.
OzHarvest rescues over 180 tonnes of food each week from more than 3,500 food donors, including supermarkets, hotels, airports, wholesalers, farmers, corporate events, catering companies, delis, cafes, restaurants, and boardrooms.
"The amount of food that is available is obscene," Ms Kahn said.
"While OzHarvest will always be about rescuing food and feeding people who need it, we are also committed to educating Australians about their role in managing their food."
Just as the Cancer Foundation used the 'slip, slop, slap' slogan to convince Australians to use blockout and prevent sun cancer, Ms Kahn wants people to become Food Fighters – rather than Food Wasters – and adopt the mantra Look. Buy. Store. Cook.
"Look at what you already have in the fridge, pantry and freezer before shopping. Buy what you need – making a shopping list and not being tempted by offers and deals will help with this," Ms Kahn said.
Ms Kahn said about 50,000 people had signed up to the Fight Food Waste campaign, but she was hoping to lift that figure to 500,000. She hoped National Seniors members would be among the ranks.

"National Seniors members have a wealth of experience, skills, expertise and wisdom and they could play a valuable role as volunteers and mentors."
"Just because you may no longer be in the paid workforce doesn't mean you can't contribute – that's another part of the weirdness of our society. We need to value the life skills and experience of older people."
Join the campaign in fighting food waste today.
Learn more about OzHarvest