Going to the doctors - a pain in the neck - and lots more
---
We don't have to be told what chronic pain feels like but a new study shows how many older Australians are putting up with it. So, what can we do about it?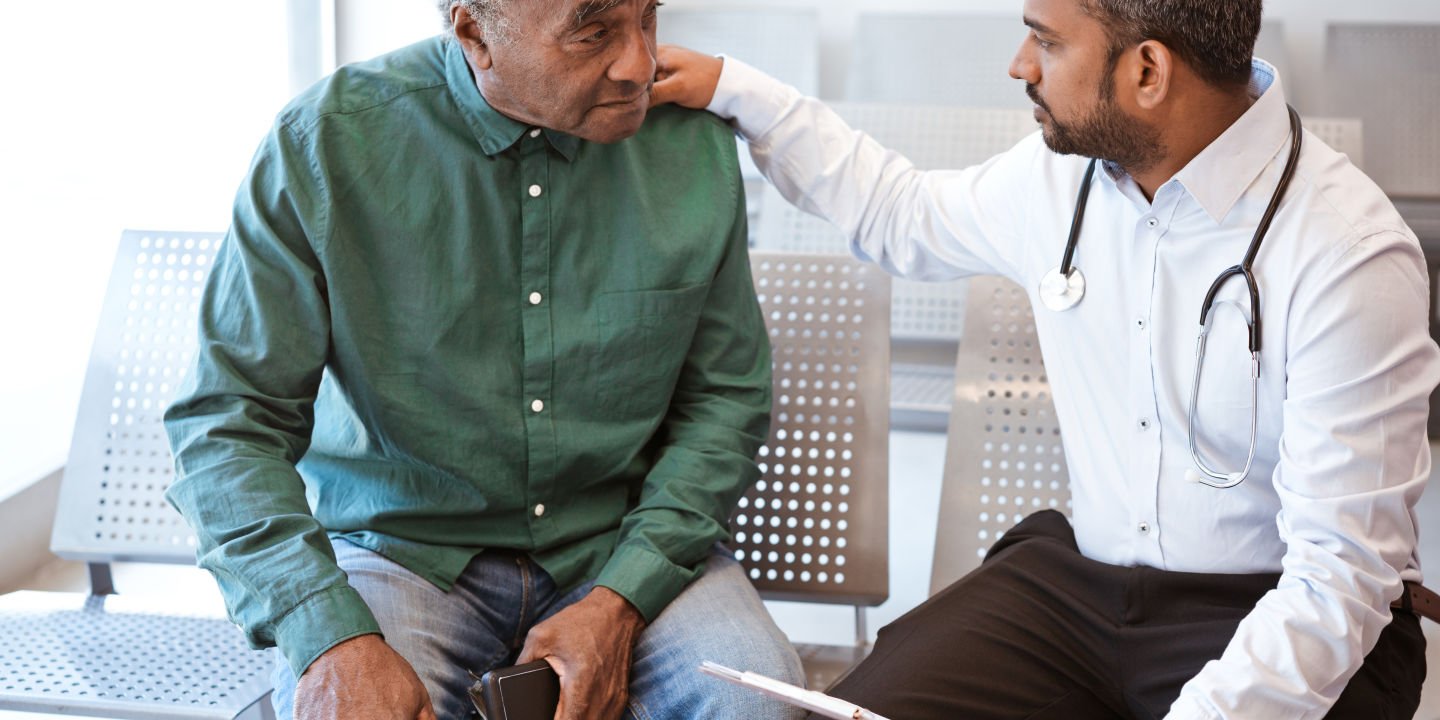 More Australians than ever are seeking medical treatment for chronic pain.
Nearly 1.6 million older Australians live with persistent, ongoing pain and it seems women are feeling it more than men.
To keep informed, make sure you've subscribed to our free weekly Connect eNewsletter.
A new report by the Australian Institute of Health and Welfare (AIHW),Chronic Pain in Australia estimated that in 2016, almost 1 in 5 (19 per cent, 1.6 million) people aged 45-plus had chronic pain with higher rates for women compared to men.
It can take the breath away and leave you losing hope and confidence in life. Is there anything worse? Probably, but when pain is ongoing and debilitating it can also result in mental illness.
Many seniors feel the hurt and the impact described in the report - being unable to participate in work, daily activities, exercise, and access health care. It lasts beyond the normal healing time after injury or illness and is experienced on most days of the week. It can result from injury, surgery, musculoskeletal conditions such as arthritis, or other medical conditions such as cancer.
In the ten year period to 2016, back pain and unspecific chronic pain visits to the GP increased by 67 per cent, representing about 400,000 more encounters for both conditions.
There were almost 105,000 hospitalisations in 2017–18 where chronic pain was deemed relevant to the patient's care and patients with chronic pain were more likely to have a longer stay in hospital compared to those without.
It's not surprising therefore, that older Australians were found to be three times more likely than other age groups to be given pain medication such as opioids, migraine medication, and other analgesics.
Ms. Faulks noted the difficulties in measuring chronic pain as it is a highly personal experience, and surveys rely on self-reporting by individuals.
Surveys and data collections examined in this report do not measure distinct types of pain but measure them collectively. This makes it difficult to explore the different types of chronic pain experienced in Australia.
Treating chronic pain in labour intensive, the study found a person with chronic pain often had contact with a range of health professionals including GPs, medical specialists, psychologists, physiotherapists and social workers.
The federal government funded the development of a National Strategic Action Plan for Pain Management, which is currently being considered by the Council of Australian Governments.
Pain Australia says taking charge of your pain management builds confidence and hope. It offers these steps to keep you on track:
1. Accept the pain.
The pain is unlikely to disappear, but recognise that you can do things to mimimise its impact on your life and reduce its severity.
2. Change the way you think about pain.
When you realise that pain in itself is not harmful and learn not to react to it in a negative way you can "retrain your brain".
3. Pace yourself.
Incorporate a sufficient amount of activity every day and keep it at an even level throughout the day. This will help keep your body conditioned, keep your pain to a minimum and reduce the risk of flare-ups sparked by overactivity.
More useful information can be found in this fact sheet.
Pain can set in after surgery and become chronic, leading to the over use of opioids if there's not sufficient information and support. Before you leave hospital, make sure you ask your health professional these 5 questions.
1. What is causing the pain?
The cause of the pain and how long it is expected to last depends on your situation.
2. What are the risks and benefits of this medicine?
Opioids reduce pain – they won't take the pain away completely. Any benefit needs to be weighed against potential harm. Opioids have major side effects, including the possibility of dependence and overdose.
3. How long should I take this medicine?
Opioids should only be used for the shortest time and at the lowest dose possible. Discuss with your doctor or pharmacist when you can lower your dose or stop the medicine altogether.
4. Are there other ways to manage the pain?
There are lots of effective and safer ways to manage pain, such as building activity slowly, gentle exercises and relaxation. Most people need to use a combination of strategies.
5. What is my pain management plan?
Work with your health professional to develop a plan that works for you.
At National Seniors Australia, we are also committed to reducing the pain associated with out of pocket health costs.
This is an issue that requires urgent and ongoing attention - and we need your help.
Join our free campaign and make a difference to the lives of all Australians.
Learn more