Is a coronavirus vaccine on the way? Here's what we know
---
COVID-19 has claimed more than 600,000 lives worldwide and maimed countless more, so the world's attention and hopes are on research laboratories.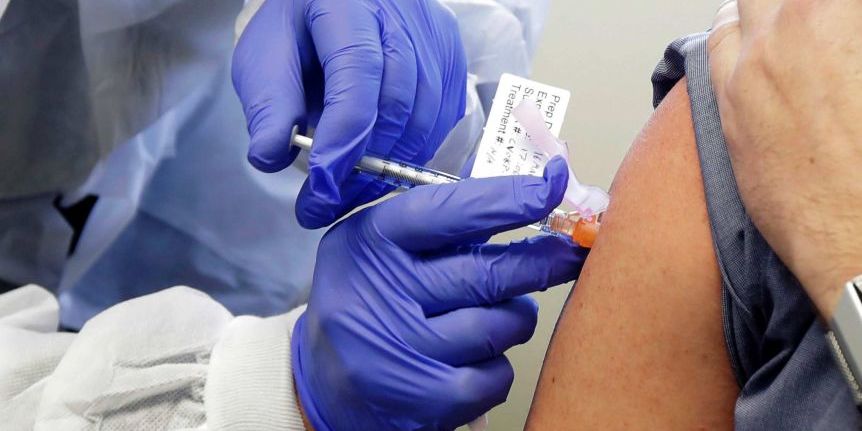 Image courtesy: ABC News
The Oxford University research appears to be the world leader in vaccine experiments and scientists have reported that what they've developed is safe and has produced an immune response in early-stage clinical trials in healthy volunteers.

In Australia, The University of Queensland has also taken its experimental vaccine to human trial.
The Oxford University experimental vaccine, called AZD1222, was administered to healthy adults aged 18-55 years with no history of COVID-19 according to trial results published in The Lancet medical journal. The strongest response was seen in people who received two doses.
It did not prompt serious side effects and produced antibody and T-cell immune responses.
Researchers say they hope this means the immune system will remember the virus, so it will protect people for an extended period.
The UK Government has already signed a deal to secure 100 million doses of the vaccine while the US has a contract for 300 million of the initial 1 billion doses produced.
Adrian Hill, the director of Oxford University's Jenner Institute, said early projections that a million doses of the vaccine could be made by September could be an under-estimate, depending on how quickly late-stage trials can be completed.
He added that the vaccine could be in use by the end of the year.
Watch some of the Oxford scientists explain the results for the vaccine below.
The next critical phase for The University of Queensland's COVID-19 vaccine is underway – with the research effort moving out of the lab and into human trials.
Healthy adult volunteers have received the first dose of the vaccine at the Brisbane clinic of phase 1 clinical trials specialist, Nucleus Network.
The Phase 1 trial will involve about 120 volunteers aged between 18 and 55, with a proportion of participants to receive a placebo.
It is expected that preliminary results will be available in about three months, and if all goes well, then speedily move to the next stage in the vaccine's development.
That will be a larger trial with people from a range of ages, to ensure the vaccine works across the board.
For more articles like this, subscribe to the weekly Connect eNewsletter.