Limiting the spread of COVID-19
---
Australian research shows we can limit the spread and severity of COVID-19. But, as our Chief Advocate Ian Henschke asks - as a nation, are we there yet?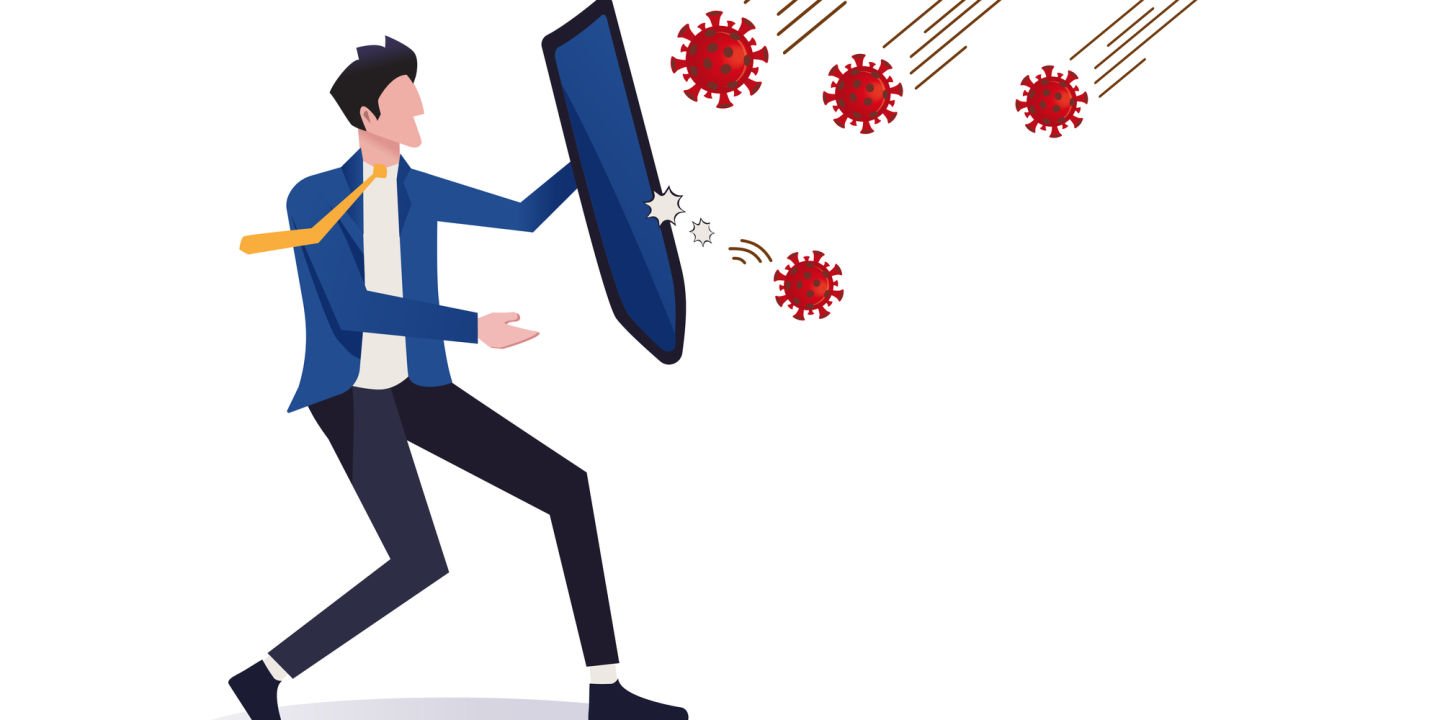 Recently in Connect, I asked the question: Are we serious about the threat of COVID-19?
I wrote about the blasé attitude of a surprising number of people, including seniors, to the virus. I questioned whether government measures, especially social distancing, could work, and if targets could ever be reached if enough people didn't see there was a problem.
The Guardian Essential survey on 24 March found that one-third of people thought there was an overreaction to the threat of COVID-19 and that one quarter of those aged 55 and over felt the same.
The poll also showed 18 per cent of people had not changed their behaviour as a result of the pandemic. At the time, I wrote:
"If we extrapolate from the poll that almost one in five people isn't changing their behaviour, that's around 5 million Australians who are not thoroughly washing their hands and social distancing!"
 
"Because of their behaviour, they may have already spread the virus in the community and when we see the number of deaths spike, maybe they will be able to admit they were wrong and the experts were right."
Interestingly, over the ditch in New Zealand, where the government went hard early to contain the spread of the virus, there appears to be a greater acceptance of the threat. It even sparked a humorous viral music video about the lockdown.
Check out the link below or watch here.
The latest Essentials poll of 1,034 people showed the message must be getting through to Australians. Fifty-three per cent are now very concerned, which is a 14-point increase in a week.
Importantly, the proportion of people who think it's all an overreaction is down to just 18 per cent.
Another important change is the proportion of people worried the threat of COVID-19 had been underestimated by the community and by government.

In the previous poll it was only 28 per cent. This week, that number has risen to 43 per cent.
With the British Prime Minister Boris Johnson in intensive care this week, this might further crystallise the threat in the minds of the public.
And there's motivation to take the virus even more seriously. Indeed, your family and friends and the community depend on everyone doing their bit.
A University of Sydney researcher reports Australia is nearing the COVID-19 pandemic peaks and if we continue to comply with social distancing measures, we can expect to limit the total cases over the course of the pandemic to 8,000-10,000.

Professor Prokopenko says we need to get to 90 per cent of the population practising social distancing. If that happens the spread of COVID-19 in Australia could be controlled by July 2020.

"We mustn't be complacent – the best outcome is a short-term pain, long-term gain scenario. Even a three-day delay in adopting strong social distancing measures (around 90 per cent) would cost us a three-week lengthening of the suppression period, meaning we would have to comply with social distancing for longer."
The good thing is Australians are less sceptical about COVID-19; taking it more seriously and becoming more anxious about the threat.
Two weeks ago, 33 per cent thought we were overreacting. Now it's 18 per cent.
We need to do more to get at least 90% of the community doing the right thing but it appears we are getting there.
You have outlined many of your concerns in our recent COVID-19 survey. It was great to receive so many responses.
You can read some of the comments here.
If you haven't taken the survey, or you have but would like to highlight further concerns, you are welcome to do so.
Make sure you also sign up to our weekly Connect eNewsletter. It's free and delivered straight to your inbox every Thursday.
Stay up to date with all the key issues impacting older Australians and let's make a difference together.
Subscribe now
National Seniors is Australia's leading membership and advocacy organisation for older Australians.
We're committed to fighting for your rights and delivering discounts and benefits you can use all year round.
Plus, your membership fees go back into our advocacy, research and education programs so we can help all older Australians get the most out of later life.

Learn more