Melbourne's 85-year-old street muso keeps on playing
---
Natalie is winning fans on the sidewalk and on YouTube!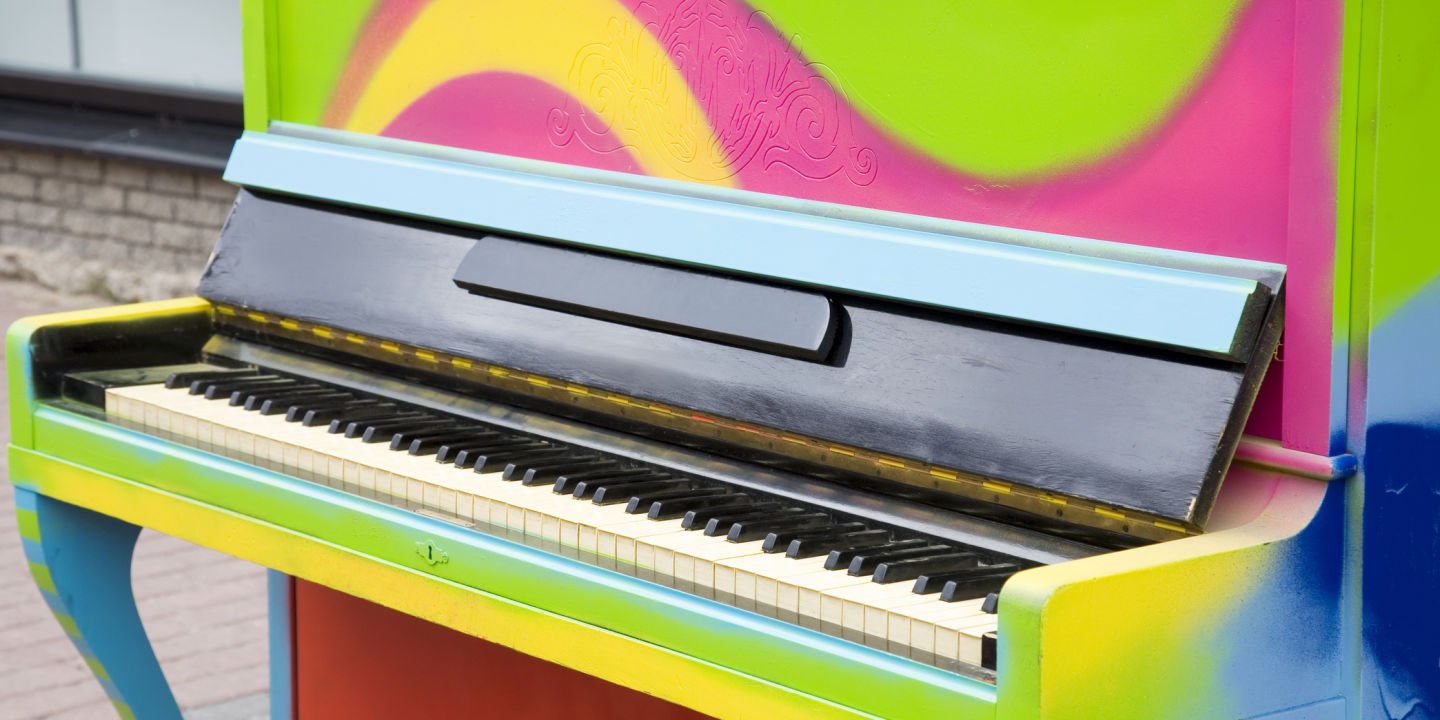 As cities have become deserted through COVID-19 lockdowns, Natalie Trailing, who has been playing pianos in city public spaces for 20 years, has been absent - receiving rehabilitation treatment for anaemia and nerve damage in her leg that prevented her from walking.
It began when she started playing on a piano in a local shop. One day she went to play but the piano had been sold. She walked to the Bourke St Mall and played on the piano at David Jones instead.
For the last 10 years or so she's been playing on the streets of Melbourne with her well-loved keyboard, moving it around with the help of her son Matthew. It's thanks to Matthew that Natalie's music has been shared all over the world. He put a video of her playing on his YouTube channel, which now has more than 9 million views. For Natalie, "It was just a terrific thing, to be out there amongst the people."
Natalie calls her music "spontaneous composition." She doesn't practice and she doesn't play music as it's written. Sometimes she will improvise on a melody.
"I do that with Beethoven. I do that with Bach. I do that with Chopin. I do it with Schubert. I do it with all the composers, as many as I know."
Some say she sounds like Mendelssohn; some compare her to Satie, but for Natalie, "I've developed a style that I haven't deliberately developed, it has actually evolved."
People have suggested to her that her music has changed according to her age, but she disagrees.
"No, I haven't adjusted anything. It has evolved to the way that I play over the years, as it unfolds."
Just like her life.
"And my life is still doing that now, it's unfolding. So that every day is really a new day … there's always something that unexpectedly, excitingly made me think, 'Oh, gosh, isn't that fantastic that's happening.'"
Natalie's playing clearly has an impact on people. How does that feel?
"I don't know. It's a great feeling of some sort of contentment. It's actually a uniting."
One day a young man was watching her play in the Victoria Hotel and asked her, "How do you know how to get into people?" Her response: "I play."
Natalie just loves playing: "I don't care if there are crowds, or if there is hardly anyone there. I love the feeling."
You can watch Natalie play below.
For more articles like this, as well as National Seniors' campaign updates and lifestyle tips, subscribe to our free weekly Connect eNewsletter.
Learn more