Move over gamers – here comes Mori
---
Hamako Mori lives in Chiba in Japan with her family. And she's the Guinness world record for being the world's oldest gaming YouTuber.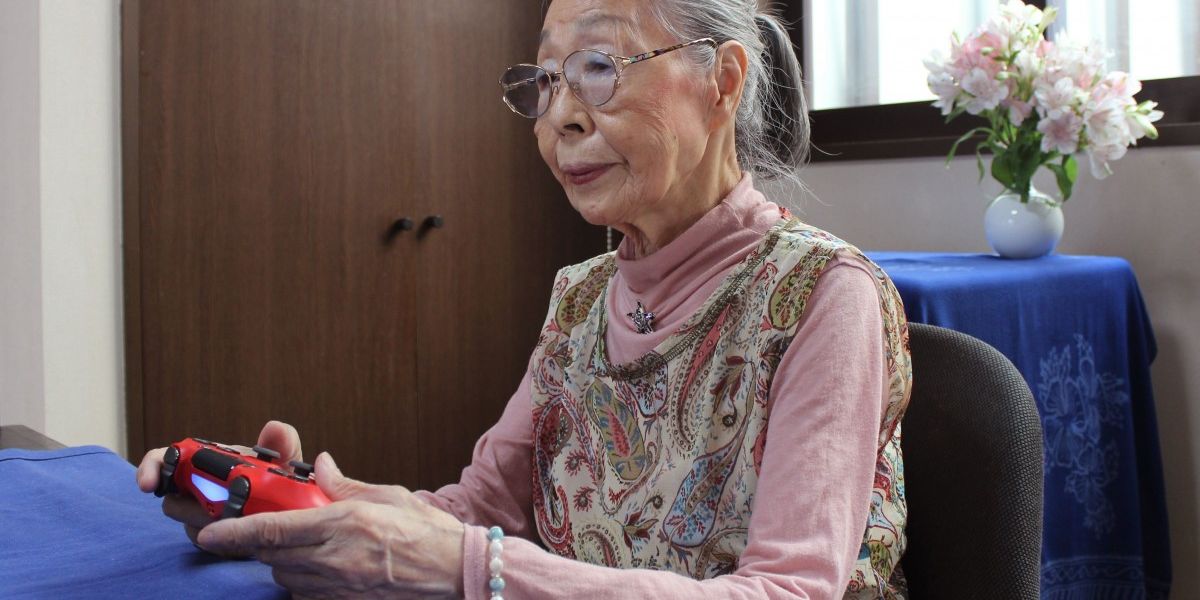 Image credit: AFP
At 90 years old she loves video games, and at risk of slipping into ageism, your scribe is an older Australian and finds her story incredible, because it is so unusual for an older person, let alone an nonagenarian, to nimble-up their fingers to compete in what is largely a young tech nerd's domain.
Mori has played most of the gaming world's smash hits including Super Mario Brothers, Dragon Quest, Final Fantasy and Call of Duty, and stays up until 2am when she cannot resist going into another gaming session.
What are her gaming top tips for the rest of us? Well, we can be guided by her favourite games, which include action-adventure series Grand Theft Auto and popular fantasy role-playing game Elder Scrolls V: Skyrim.
"You can do whatever you want to" in a game, she said, describing them as a "motivation in life".
She posts new videos filmed by her grandson three or four times a month and has attracted 300,000 subscribers and millions of views with content featuring her gaming and daily life.
"It's fun being watched by a lot of people, rather than playing alone," she said.
She's been videoed blowing out candles on a cake to celebrate her 90th birthday, with her family, and unpacking a new PlayStation console.
Although she says she's pretty fit for 90 and does exercises for her fingers and hands, Mori has concerns about some state-of-the-art games that require agile hand motions.
"It's getting hard. It really is," she said.
Mori encourages other older people to get into gaming, or find other hobbies that keep them going.
"It doesn't have to be video games necessarily. But it's good to do something," said Mori, who swam regularly until the age of 80 and still knits.
For more stories like this, make sure you've subscribed to our free, Connect weekly eNewsletter.
Learn more