National Volunteer Week: Thank you to all National Seniors volunteers
---
From Chairman Chris Guille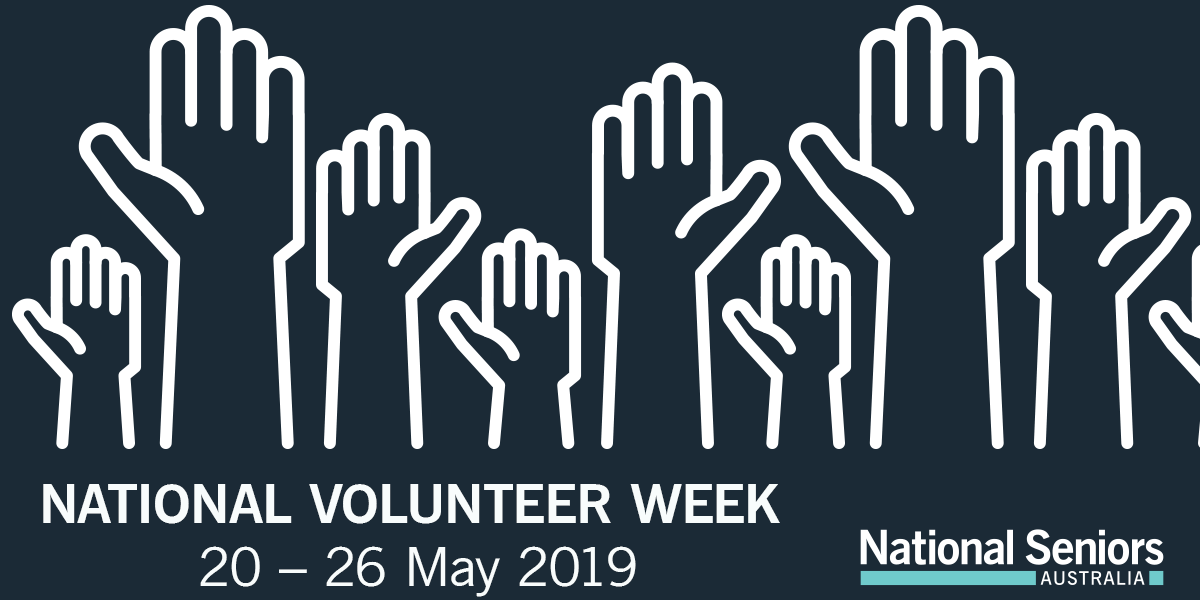 On this week - National Volunteer Week - it is timely for me, as the Chair of National Seniors Australia, to acknowledge and applaud the work of our own vast network of volunteers. Put simply, National Seniors would not be able to achieve what it does without the commitment and dedication of the huge numbers of volunteers who sustain our vibrant branch network.
This year's theme, 'Making a world of difference', certainly rings true for our organisation. What we hear from members across Australia is that our branches are a source of connection, inspiration and education. And it is thanks to those who devote such time, energy and expertise to creating and sustaining their local branches that we are able to maintain our footprint and community impact.
From entertainment coordinators and tea makers to Zone Chairs, Branch Presidents and our Policy Advisory Group, each and every volunteer plays a significant role. Not just in terms of enabling their fellow members to get the most from their membership, but in supporting National Seniors to continue our work advocating on your behalf.

Our thanks and goodwill go out to all who make this organisation more connected. We hope that you are among the 93% of volunteers who see positive outcomes as a direct result of your efforts. I think Dan from Forest Lakes expressed it best when he told us:
"When we moved here you only really knew your next door neighbour, but since becoming involved with the local branch we can't go down the street for a cup of coffee without having an impromptu branch meeting. We believe in the branch network not least because a day out and some friendly faces mean the world."
Never doubt the difference you are making in your community.

Congratulations and best wishes to all National Seniors volunteers.
Regards
Chairman - National Seniors Australia