In last week's edition of Connect, our Chief Advocate Ian Henschke spoke glowingly about an event he attended featuring Baroness Greengross and Ashton Applewhite.
If you haven't already, check out the article, Fighting ageism together.
We were struck by the following quote from Ms Applewhite:
"Experience is an asset, not a liability."
Events over the last fortnight have illustrated this point perfectly.
In times of crisis, older Australians are going above and beyond to make a difference in their local communities.
When we came across an ABC news article describing a group of 20 volunteer rural firefighters aged over 70 in Woodgate, Queensland, we knew we had to share the story on our social media channels.
As you can see, the response was amazing.
We weren't the only ones to share the story – the group's selfie (below) has gone viral.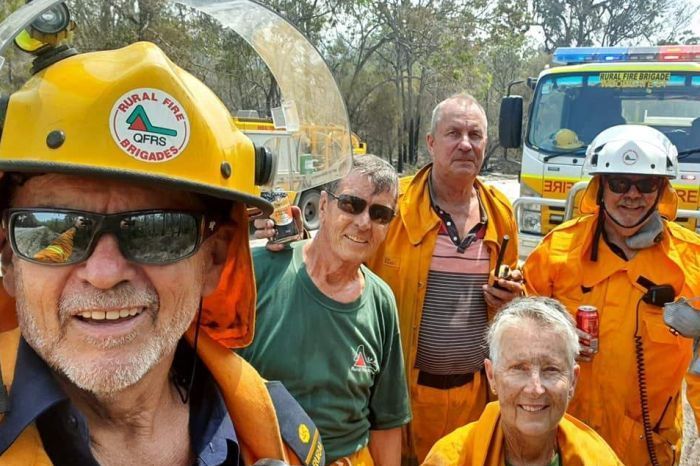 Image: Woodgare Rural Fire Brigade via ABC News
The Woodgate volunteers provide just one example of the positive impact older Australians are having on communities across the nation. They continue to dig deep when times are tough, challenging the misconception that older Australians are entitled and have condescending attitudes towards younger generations.
Of course, we knew this already.
Are you – or do you know a National Seniors Australia member involved with the Rural Fire Service?
If so, we'd like to hear from you.
Help us shine a light on the achievements of older Australians by sharing your story.
Let's work together to combat ageism and spread good news at a time when many people are doing it tough.
Contact us today
Are you a National Seniors Insurance customer affected by the bush fires?
We are here to help you!
Lodge a claim online or call 1300 65 17 77
Visit our insurance page