Oscar-winner still a class act
---
Sir Michael Caine endured childhood poverty, the trenches of the Korean War, alcoholism and grief – and came out on top with two Oscars and more than 100 starring roles. At 85, he's still being offered roles and has written a book about overcoming adversity.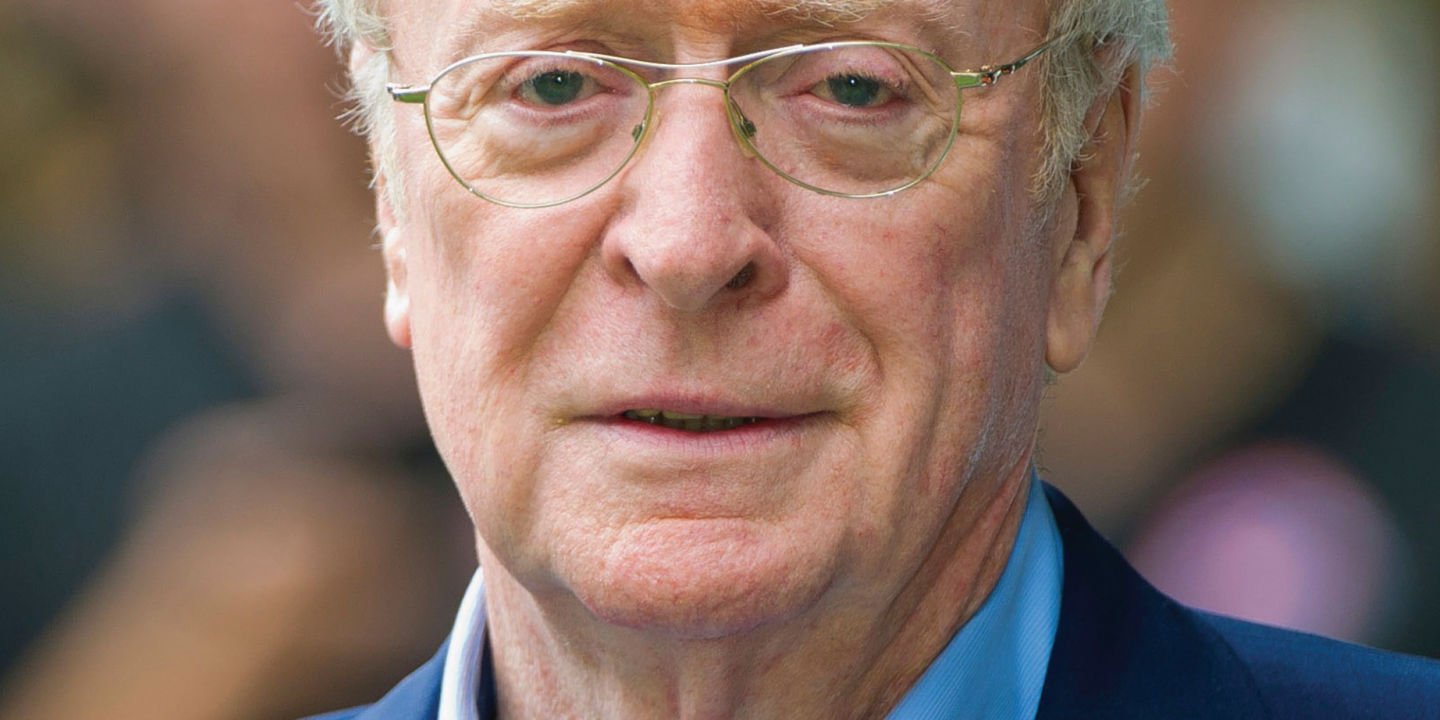 Michael Caine has written a self-help book, although he's never read one himself. He's also never seen a therapist.
"I think you have to be mad to have therapy!"
He laughs, looks at me, waits for the joke to land. I laugh, too. He is Sir Michael Caine, after all – Hollywood icon, star of films like The Ipcress File, Alfie, Get Carter, The Italian Job, The Dark Knight Rises and more than 100 others, with a voice so famous that it is used in talking birthday cards.
He is also charming, good company, and although his hair is downy and his eyes rheumy, he still has charisma.
"No," he says, serious now. "I would never go and see a psychiatrist myself. Because I've sorted myself out."
In many ways he's right. He has sorted himself out. He's self-made in the purest sense, surviving slums and trenches, pushbacks and heartbreaks, discrimination, alcoholism and grief.
He has strived, thrived, succeeded – professionally and personally. He's won two Oscars (and been nominated for six), he's been married for 45 years, he's got the big house in the country and the penthouse apartment in London's Chelsea Harbour.
Blowing the Bloody Doors Off: And Other Lessons in Life is his third memoir. It's ostensibly a how-to guide for movie actors. But really it is about how to overcome adversity, offering personal anecdotes interwoven with homespun wisdom such as "It doesn't matter where you start…"
Michael Caine was born Maurice Micklewhite Jr in 1933, the son of a charlady and a Billingsgate Market fish porter who liked to gamble. The family lived in a two-room flat, "with no electric light, no fridge, no inside loo, no hot water". As a young boy, Michael had to wear surgical boots after contracting rickets.
During World War II, Sir Michael was evacuated, first to a family who locked him in the cupboard under the stairs, Harry Potter-style. He was rescued by his mother and they moved, with his younger brother Stanley, to a farm in Norfolk where there were fresh milk and eggs, pheasants to shoot and rabbits to hunt.
Sir Michael was cured of rickets and soon towering over his 155cm mother.
"I was six when the war broke out, and although it was a tragedy for the world, it was the best thing that ever happened to me," he said.
After the war, the Micklewhites returned to south-east London and the luxury of a prefabricated council flat. Sir Michael didn't like school, but he did like acting at the local youth club and loved the cinema.
"Oh blimey, I lived in the cinema. I grew up watching American movies because I never saw anyone like me in British movies, except as a gangster, a killer or a scumbag."
The England of Sir Michael's youth was defined by class.
"It used to be harmful because it kept people, as they used to say, "in their place".
He did two years of national service – first with the occupation force in Berlin in 1951, then in Korea, which was one of the toughest trials of his life: rat-infested trenches, nights spent in no-man's land, thinking he was going to be killed.
After returning to England, he landed his first job in a repertory theatre in Horsham, West Sussex, being paid "two pound 10 a week". But he didn't care how bad the money was. "I just wanted to become the best actor I could possibly be."
He never gave up, even though he was told again and again he would never make it. He didn't look right, speak right.
Sir Michael had been working for nearly a decade when he got his break in the film Zulu, in which he surprisingly played a lieutenant rather than a private. This only happened, he said, because the director was American.
"An English director, even if he'd been a communist, wouldn't have cast me as that lieutenant. There was that sort of thinking."
Sir Michael has, of course, played many non-cockneys, most recently Fred Ballinger, a classical music composer in Paola Sorrentino's Youth, released in 2015. But he continues to be cast to type. His latest role is as Brian Reader, the criminal pensioner who masterminded the 2015 Hatton Garden heist, in this year's film King of Thieves.
By the 1970s, Sir Michael was an international star. He had achieved so much more than he'd ever thought possible. But he was drinking more than a bottle of vodka a day.
"It was the tension. I drank to calm myself. It was Shakira who came along and stopped all that, so I really owe my life to her."
Shakira was a model, actor and Miss World finalist. They married in 1973, and the struggle of Sir Michael's early years was replaced by celebrity parties, five-star hotels and great wealth, much of which has been used to help those closest to him.
"I have always taken care of everybody, because I come from a very poor family and obviously I have made a great deal of money. It's not out of some kind of charity, but because that is the joy of making money."
He is a happy man, who enjoys the three grandchildren who visit him at his house in Surrey most weekends, and likes to spend spare moments on his own, gardening and cooking. The only real sadness for him now is that so many of his dear friends are dead – people like Roger Moore who, according to Sir Michael, was second only to Shakira in the niceness stakes.
And there are his 'Mayfair Orphans', a group of 12 friends of whom only a few are left (Sir Michael, Michael Parkinson, the composer Leslie Bricusse, photographer Terry O'Neill and owner of Tramp nightclub Johnny Gold).
"We meet nearly every week … the value of the ones who are left is so great," Sir Michael said.
This article by Lynda Schekoske originally appeared in the December/January/February 2019 edition of 50 Something magazine.