That's entertainment
---
Richard (Dickie) Wilkins might be 64 and 'getting older', but unlike the lyrics of the Beatles song, the ever-youthful Channel 9 entertainment editor is not planning on retiring any time soon, Lynda Schekoske reports.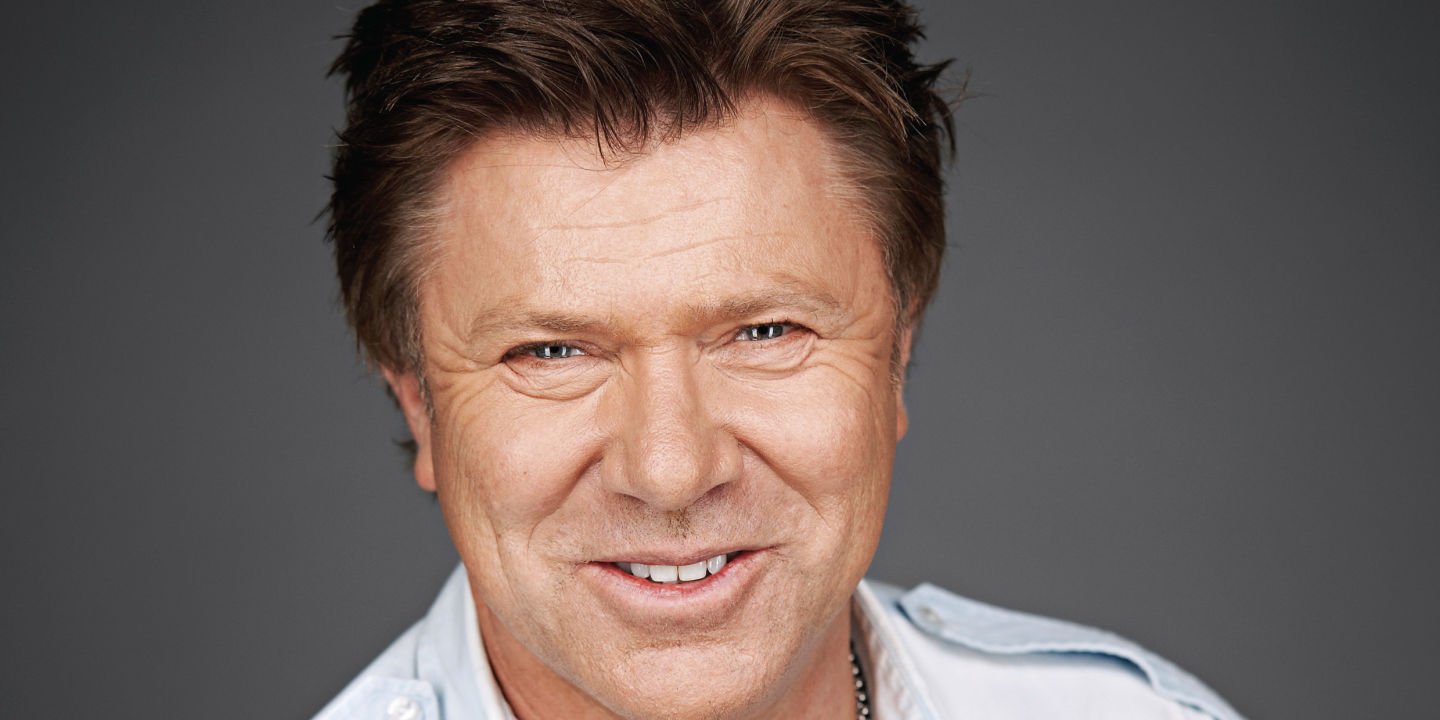 The voice at the other end of the phone is rich, relaxed and instantly recognisable if you watch Channel 9's Today Show, the network's Oscar red-carpet coverage or André Rieu's cinema concerts live from The Netherlands.
The entertainment editor of 27 years is speaking from his home on Sydney's lower North Shore. He has owned it for 14 years and now shares with girlfriend Virginia Burmeister, and a mix of their children from previous relationships.
The New Zealand-born father-of-five, who celebrated his 64th birthday in June, began dating the 50-year-old mother of three last year.
Their first reported 'public' outing was the opening night of Beautiful: The Carole King Musical at Sydney's Lyric Theatre in September. In October it was the ACRAs (Australian Commercial Radio Awards) and in November, it was the ARIAs, where the former Bluebell dancer at Le Lido Paris showed off her amazing figure in a revealing sheer gown.
Richard is regularly pictured glammed up in a tuxedo for the cameras, arm draped casually around the cream of the international entertainment industry.
But he rocks a black t-shirt and jeans just as well as black tie, and still managed to look 'cool' when lovingly cradling his new baby granddaughter, Isabella Rose, in a photo he posted to Instagram announcing her birth in April.
It's the flipside of the former teen idol from New Zealand who was known as Richard Wilde and came to Sydney in 1980 with his band Wilde and Reckless, ready to crack the Australian music scene.
Richard was a teacher's college graduate, majoring in English and music, and was set for a career as a classical violinist before he heard the Beatles' Love Me Do. He did, and his career path suddenly veered in another direction.
But the Australian market proved hard to crack and after releasing a couple of singles, a six-track EP and touring with Grace Jones, he took a job as promotions and marketing manager for Sydney radio stations 2-Day FM and 2UW and did some acting on the side.
Then in 1987 Richard landed the much-coveted job of host of the Australian version of MTV, which had launched in New York in 1981.
"I just knew it was the right gig for me," Richard has been reported as saying. "They said: 'You're a bit old [he was 32], but you don't look too old'."
He moved to Nine in 1994, says he "feels about 30" and has no plans for retirement.
"I don't want to be the oldest teenager in town," Richard said. "But the niche I have found with my work means there is always something exciting, novel and fresh.
"And with age comes experience, contacts and maturity. When I first started doing the Oscars red carpet, it was all a bit crazy… a bit scary. But now we know the right people, the right publicists, which gives us the right access. That's something that comes with experience, and I think Nine's coverage is the best as a result."
So, it comes as something of a surprise that Richard confesses to still feeling something akin to nerves when he has a big interview lined up.
"I don't know if nervous is quite the right word, but I know that the further I travel to do an interview, the more I'll be worrying about having the right questions, coming up with something new that hasn't been asked before.
"I felt like that ahead of the interview in New York with Madonna and recently I interviewed Liam Gallagher of Oasis. I was a bit apprehensive because he can be a tough cookie, but he was delightful.
"I walked in and he said: 'You're a good-looking dude' and I said: 'Thank you, so are you'. It went really well from there."
Richard stresses that while he knows lots of stars well and enjoys catching up with many on a semi-regular basis – Rod Stewart, Neil Finn, Cyndi Lauper, Bruce Springsteen, Keith Urban and Nicole Kidman, Russell Crowe, Hugh Jackman, Dwayne (the Rock) Johnson, Zac Efron – he doesn't pretend they are "bosom buddies or that we are hanging out at weekends".
That's time he prefers to spend at home reading and listening to the music he grew up with, such as the Beatles or the Rolling Stones. Sharing lunch or dinner with family and friends, most of whom have little to do with the entertainment industry, is also a favourite pastime.
"We have a lovely home – I spent two years renovating it and have just finished – and at weekends, it takes a big effort to get me out the front door," Richard said.
As well as his role at Nine, Richard has also hosted Smoothfm's key weekend shifts from 10am to 1pm Saturday and Sunday in Sydney and Melbourne since 2012. And he finds time to support numerous charities, including the Starlight Foundation. In 2014 he was awarded an Order of Australia (AM) for "significant service to the community through a range of charities and the entertainment industry".
Richard's close to all five children – his eldest Adam has Down Syndrome and lives in New Zealand – daughter Becky (mother of his first grandchild), sons Nick (Love Island editor) and Christian (Channel 9 social media producer) and youngest daughter Estella, who is still at school.
And he's obviously in a 'good place'. When we talked, he was planning a family holiday in the south of France in July with "Virginia, a couple of her kids, and my son Christian".
"I am healthy, happy and I have a magnificent partner and wonderful children," Richard said. "Life's good."
This article by Lynda Schekoske originally appeared in the September/October/November 2018 edition of 50 Something magazine.