Vaccine race – who is winning and why have more than one
---
COVID-19 vaccines are in development around the world and the University of Queensland (UQ) and Oxford University are among the front runners. So, how are they different?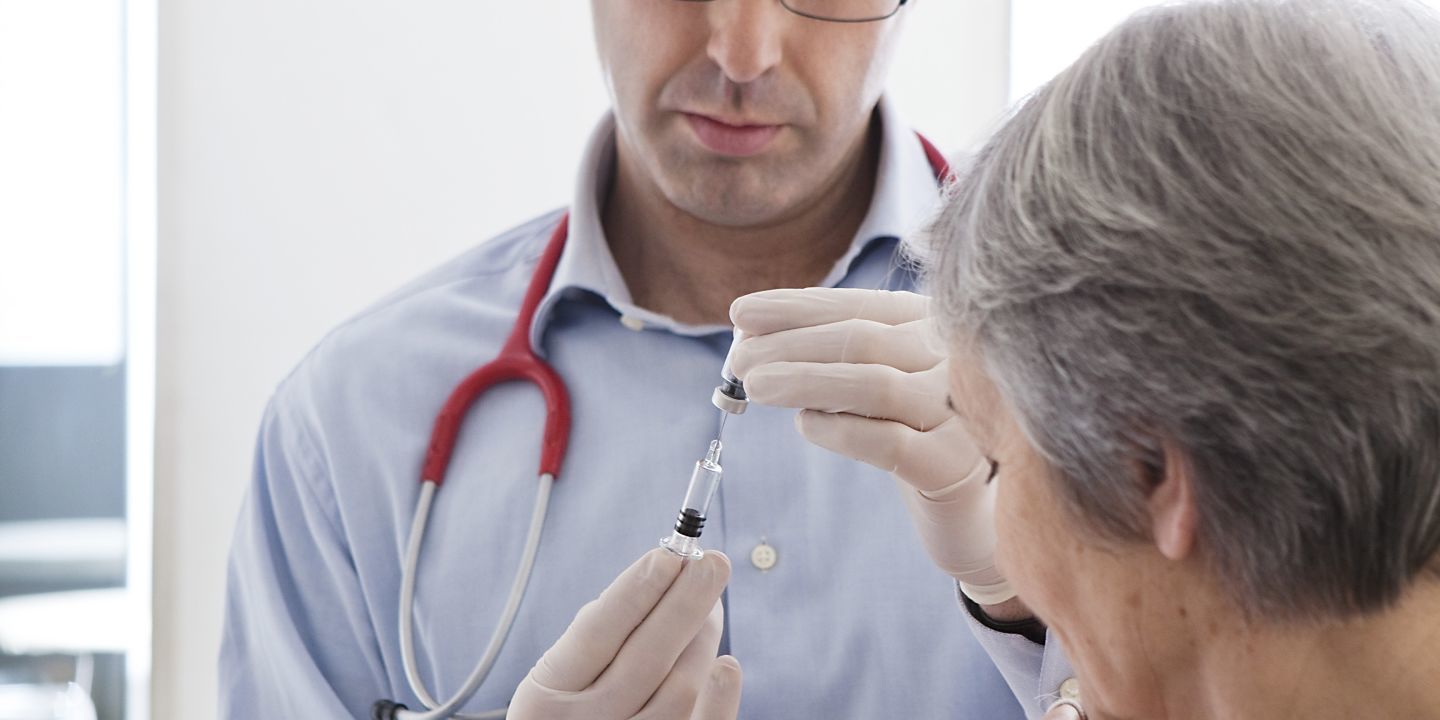 Feeling anxious about COVID-19? There is support. Call the Older Person's COVID-19 Support Line on 1800 171 866.
There are 165 vaccines in development with 32 in human trials and eight in the more advanced phase 3 trials.
ABC News has compared the UQ and Oxford projects.
UQ's vaccine is in the early phase 1 clinical trial, which uses a small controlled group of people to see if it provokes an immune response.
If successful, it will then move on to phase 2, which tests a few hundred people across different demographics
The Oxford vaccine is in a more advanced phase 3 trial, where as many as 30,000 people are administered the drug.
Experts say of the 165 vaccines in development, there are at least seven different core technologies being used.
But most share one common trait, according to Professor Cunningham, infectious diseases physician and clinical virologist.
"The most important protein we are focusing on is the spike on the outside, like little landmines you see in the cartoons," he said.
"It's that spike that the virus uses to attach to cells.
"The most obvious thing to do to block that from happening is to get the body to produce antibodies that bind to the tip of the spike to prevent it from binding to cells and therefore infecting cells: that's the principle of most of the vaccines being produced."
To describe the UQ vaccine, which is developed using an existing UQ technology called "molecular clamp", Professor Cunningham uses an analogy all of us can understand: Lego.
"So imagine [it] like Lego blocks: you've got to have three of them fitting together in order to produce a little dip at the top which the virus uses to bind to the cell, and the antibody will bind to that as well," he said.
"If those Lego blocks don't stay together, those three proteins don't stay together — they need to be clamped together. And that's what the UQ means by its 'molecular clamp' technology.
"It actually replaces the membrane of the virus — how the spikes all sit and keeps them together."
The Oxford candidate is creating a "whole new type of virus" through an adenovirus from chimps.
Professor Cunningham says the virus was "inactivated", so it only goes one round around the body and stops.
"But during that round of multiplication, it produces the spike protein.
"So, in the case of the Oxford vaccine, the body is actually producing the vaccine itself; with the UQ one, you're injecting the bit of protein directly into a person."
In addition, the body needed to introduce T-cells, a type of white blood cells, as those T-cells last longer than antibodies.
"This helps immune memory," he said.
Professor Cunningham said despite all the updates and different technologies, there was one message to remember:
"As I've said many, many times, you never know until we are finished which one's going to win."
If you experience anxiety and panic attacks often, you might start to think it's the new coronavirus. Apart from shortness of breath, the symptoms of COVID-19 are very different from those of an anxiety attack. They include coughing, sore throat, headaches, and fever.
For anxiety attacks, you may experience racing heartbeat, sweating, nausea, chest pain and shortness of breath.
If you or any of your family members suffer from symptoms of anxiety or OCD during coronavirus, contact your personal doctor or a psychiatrist.
They will ask you to assess the situation and evaluate what symptoms you have. As it's not possible to attend one-on-one sessions at the moment, they might arrange a video call or contact you in other ways.
The announcement that Australia had secured supply of Oxford University's vaccine candidate sent a wave of collective relief across the nation. And that's exactly what it was supposed to do.
National Seniors Australia is a partner in a phone support line designed to help older Australians through the pandemic: The Older Person's COVID-19 Support Line provides information, support and connection to older Australians, their relatives, carers, friends or supporters. Call 1800 171 866.
Rehab4addiction also provides a useful guide about improving mental health during COVID-19.
Read more