By National Seniors Australia CEO, Professor John McCallum
It has seen National Seniors Australia at the centre of some of the biggest news events of the past twelve months.
There has been the Royal Commission into Aged Care, Quality and Safety, the Federal Election, changes to policy which affects pensioners and a promised review of the retirement income system.
As we approach the end of the year, it's timely to reflect on and share just what we've achieved at National Seniors in 2019.

The Royal Commission
We began the year with the start of the Royal Commission into Aged Care. National Seniors was there from the very start giving evidence on day one.
I described the aged care system as a 'running sore' and central to my evidence was the long waiting list for home care packages.
The commission was told that 16,000 people died while waiting for care last year and 13,000 people were reluctantly forced into residential aged care.
Towards the end of the year the interim report recommended more home care packages to ease the waiting list and the government responded with almost half a billion dollars in extra funding for new packages.
The Federal Election
National Seniors became instrumental in the campaign against changes to franking credits, which was proposed by Labor in the lead up to the election.
Following the election, the Labor Opposition ended the year with a review of its election campaign acknowledging its proposed changes to franking credits were ill advised and hurt it electorally.
We also led calls for the deeming rates on the Age Pension to be cut as they had failed to take in to account the succession of cuts to the Reserve Bank's cash rate.
By July, the Federal Government responded by slashing both the lower deeming rate and the upper deeming rate by 0.75% and 0.25% respectively.
While it was welcome, there is still more to do.
Read a full list of our advocacy wins here.
Challenging negative views
Our research has successfully challenged the negative stereotype that older Australians are disengaged with digital technology.
Our survey of more than 4,500 members revealed that 70% of those aged 50 and over used a search engine on a daily basis.
It also showed 40% used Facebook daily including 20% of those aged 80 and over.
Tellingly, almost 70% of those surveyed said they didn't feel frustrated by the technology.
The research received widespread media coverage because it debunked the myth older Australians were technically illiterate. New research work on physical activity and sport has grown out of our work with the Australian Masters Games in Adelaide.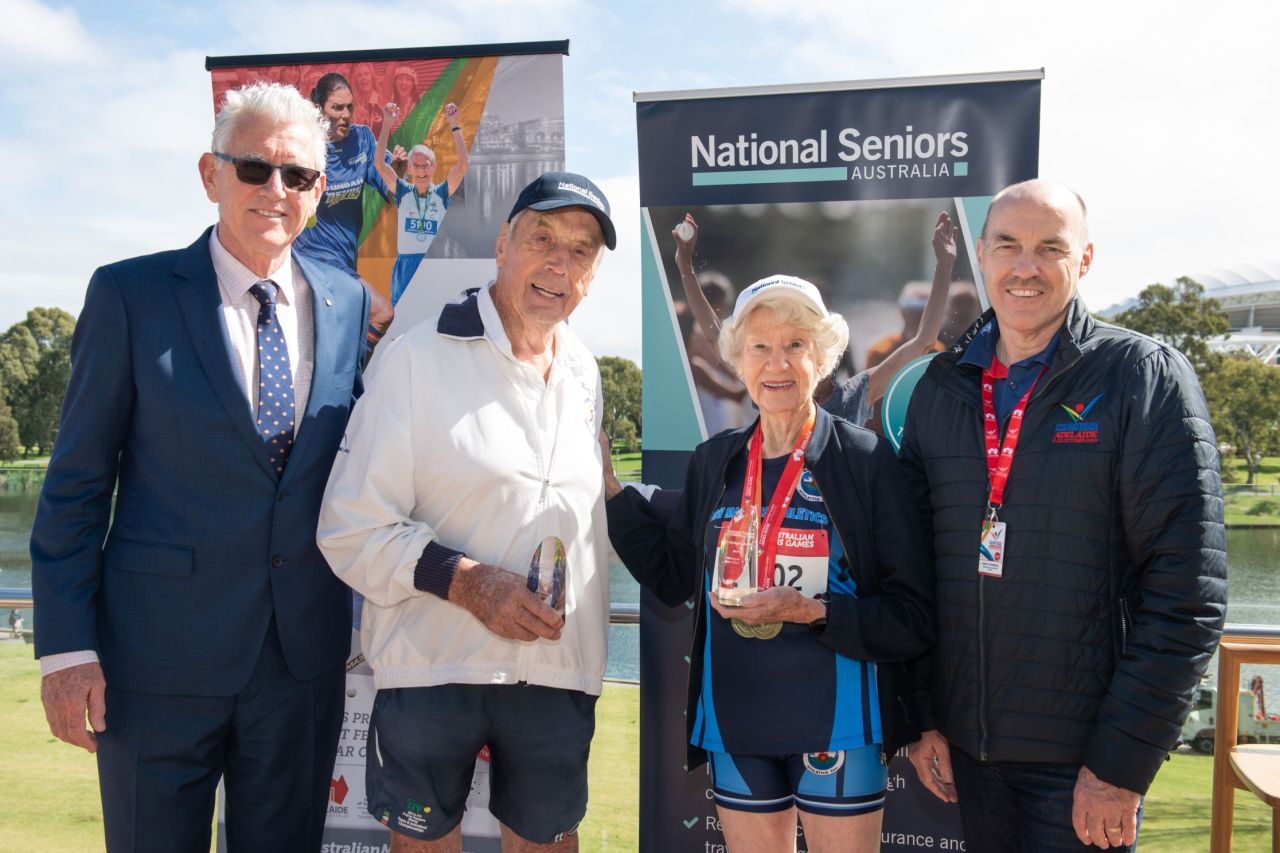 National Seniors Australia Chief Advocate Ian Henschke with 96-year-old Henry Young, 92-year-old Heather Lee and Australian Masters Games General Manager, Gary O'Donnell.
While there is a lot to be positive about in our work at National Seniors, there are still challenges.
Ageism
One of the biggest challenges for older Australians is finding work.
We reminded the Treasurer of this when he declared older Australians will need to remain in the workforce longer to afford a decent retirement.
That's all very well if we didn't have employers who discriminate employees on the basis of age.
The largest age group receiving the Newstart allowance now are those over the age of 55 with those 65 plus topping the number of Newstart recipients at 189,000.
That's compared to 104,000 of those aged 25 to 29 who are on Newstart.
Aged care
As the ongoing evidence at the Royal Commission into Aged Care Quality and Safety demonstrates, the sector is buckling under stresses of a workforce in short supply and a system which is outdated and dislocated.
Just because it's Christmas doesn't mean National Seniors is taking a break.
We are currently conducting research and seeking feedback which we will pass on to the commission about what a future aged care system should look like.
The feedback is in response to a consultation paper the commission circulated earlier this month and submissions on the paper are due by January 24.
And we need your help. What would you like to see improved? What would you like included in the redesign of the aged care sector?
Retirement income
National Seniors has done much research in this space with a survey of our members resulting in the report: Feeling Financially Comfortable? What retirees say.
It told us what retirees think makes for a comfortable retirement.
This month we also released a report about what retirees worry most about retirement.
We will also be active at the Retirement Income Review being carried out by Treasury early next year. You can stay up to date via the campaign page of our website.
In October, myself and your Chief Advocate Ian Henschke met with the head of Treasury's Retirement Income Division to pass on feedback about what policies work both for and against retirees and our members.
It was a frank exchange of views, but it has opened the door for an ongoing dialogue with senior public servants who carry out arguably the most important policies affecting older Australians.
As we look towards 2020, National Seniors has already given its submission for next year's budget. We have asked the government to consider changes to a range of policy areas including:
deeming and taper rates
addressing pension poverty
private health costs
rental assistance
specialist fees
a new 'Green Bonds' scheme
You can read about all our current policy recommendations in our 2020 Federal Budget submission
Finally, I'd like to thank all our members and the dedicated team here at National Seniors Australia and wish all of you a very safe and happy Christmas and an enjoyable new year.
It's been a big year, but we are already looking forward to making it an even bigger year in 2020.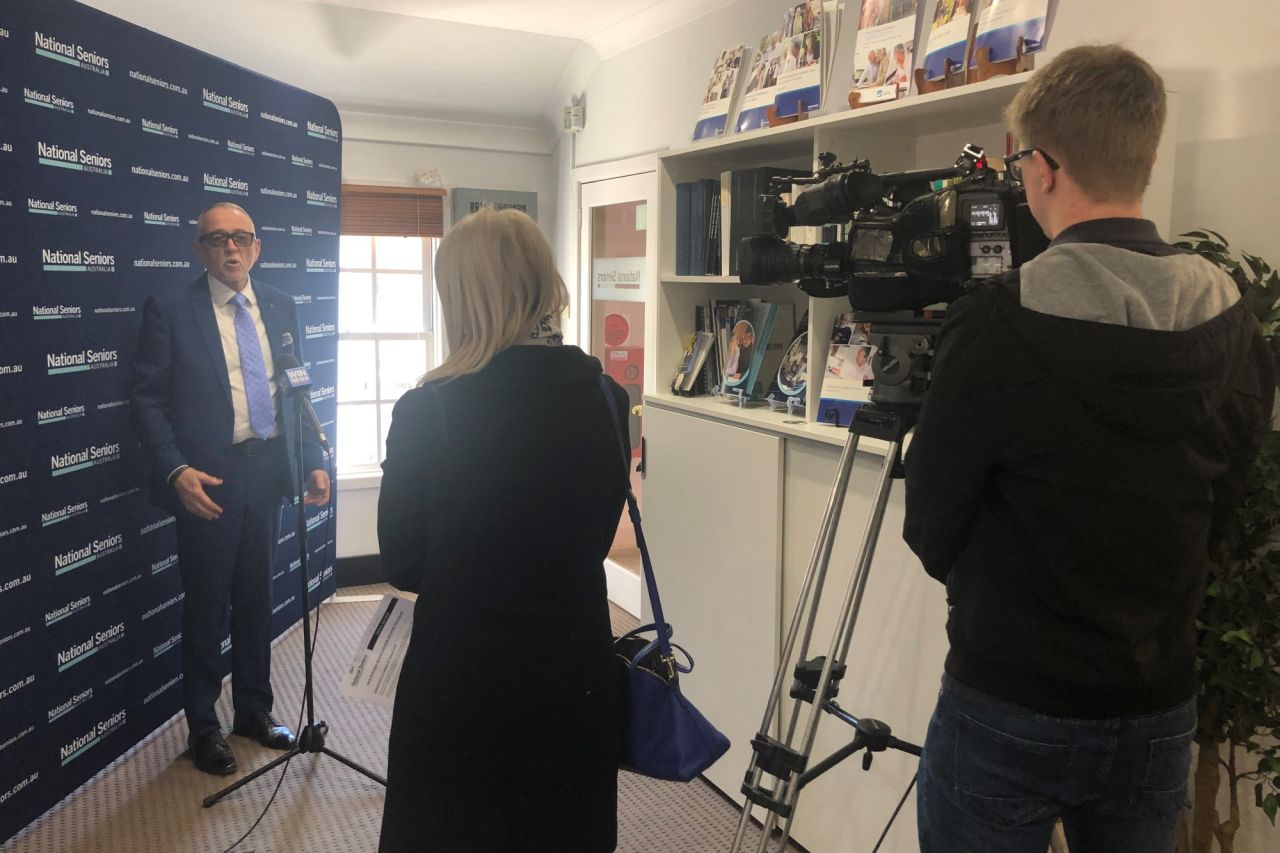 National Seniors Australia CEO, Professor John McCallum addressing the media.