Census signals changes for older Australians
---
The 2021 Census results have been released, revealing surprising data about our population. We explore some of the key data insights.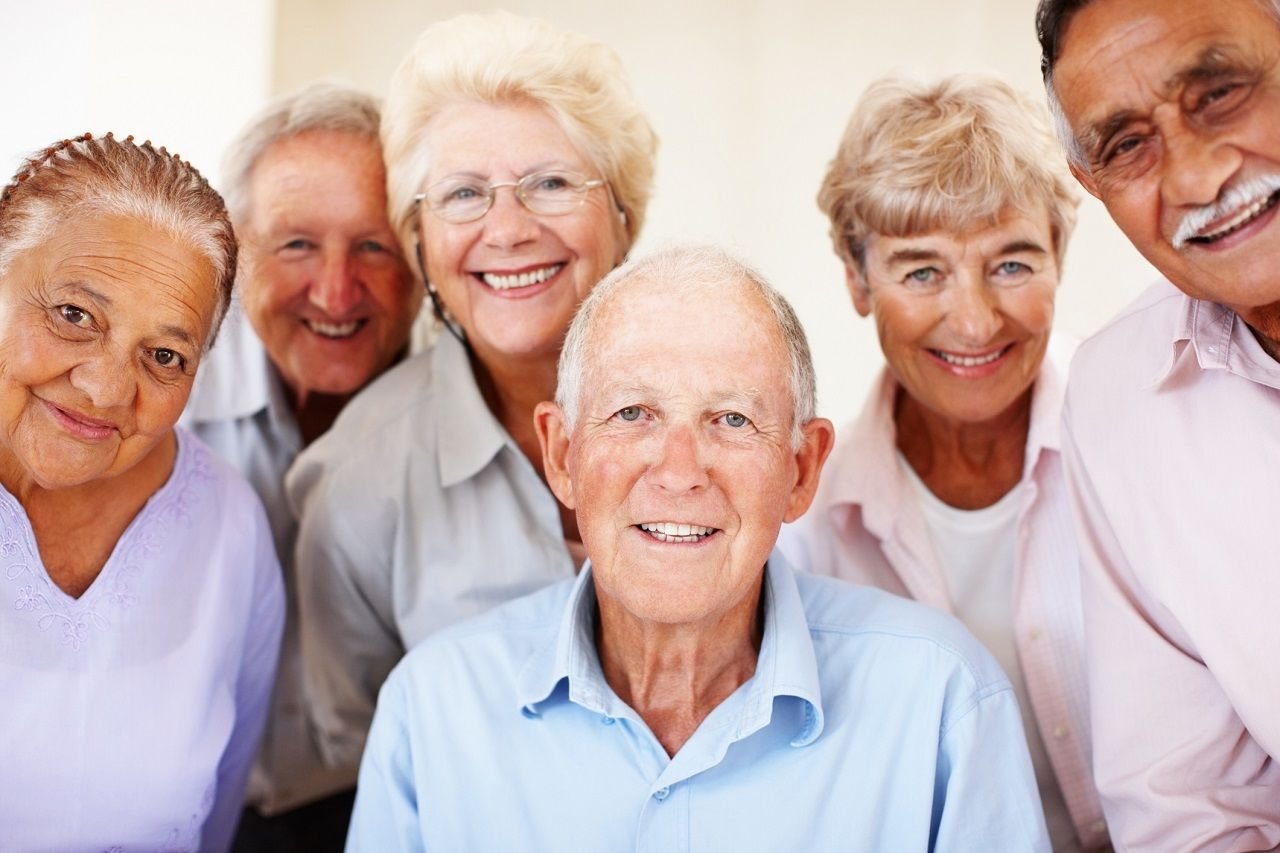 The Australian Bureau of Statistics (ABS) has begun releasing the first of their data and insights from the 2021 Census. This initial data release has revealed some unexpected insights that are likely to shape our nation and government policy in the months and years to come.
The 2021 Census found the number of millennials (those born 1981 to 1995, or aged 25 to 41) in Australia is now equal with the number of baby boomers (born 1946 to 1965 or 55 to 75 years old). Baby boomers and millennials each have over 5.4 million people, with only 5,662 more baby boomers than millennials counted on 10 August 2021.
Over the last ten years, the millennials have increased from 20.4% of the population in 2011 to 21.5% in 2021. At the same time, baby boomers have decreased from 25.4% in 2011 to 21.5% in 2021. This is in contrast to 1966, when baby boomers represented two in every five people.
This shift could see marked changes in how the different population groups are treated from a policy point of view. National Seniors Australia's CEO and Head of Research, Professor John McCallum says a declining baby boomer population doesn't mean they should be forgotten by the government.
"While we need to be careful not to categorise Australians of different ages, the baby boomers are the ones who will have needs for care earlier than millennials," Professor McCallum says.
"The recommendations of the Royal Commission to improve care have left a big question: who is going to pay for the improvements and how? Watch this space over the next year for answers that will satisfy the millennials who may have to pay levies or other contributions to support the improvements in aged care."
While the baby boomer population is on the decline overall, the number of people aged over 65 has increased by more than 700,000 since the 2016 Census, taking the total number of people aged over 65 to 4.4 million people.
Subsequently, the number of people needing care has also risen from 642,822 to 963,048, which is an increase of 49.8% in 5 years.
National Seniors' Chief Advocate, Ian Henschke says this population shift means more needs to be done to protect and support the needs of Australia's ageing population.
"It shows why implementing the recommendations of the Aged Care Royal Commission is so important. And why being a member and supporter of National Seniors is now more important than ever," Mr Henschke says.
While baby boomers may be increasingly requiring care, they are also the population that is providing care the most, according to the 2021 Census.
Around one in eight (or 12.8%) of baby boomers reported caring for other people's children, and two thirds of these are female (67.5%). They are also the generation that is mostly likely engaged in volunteering and unpaid assistance of others.
This data mirrors the findings of recent National Seniors' research, which reported a third of older Australians (33%) said they volunteered between one and ten hours per week. A further 10% volunteered more than 10 hours per week. The number is likely even higher, as our research showed there is a difference of opinion about whether caring work counts as volunteering, with some participants saying their caring responsibilities are a reason they don't volunteer.
Another key area highlighted in the Census is the number of people suffering from long-term health conditions. Over eight million people reported having a long-term health condition, including two million suffering from mental health, arthritis, or asthma.
It is an issue disproportionately affecting older Australians, with almost 63% of people aged over 65 suffering from at least long-term health issue. This data shows how important affordable and accessible healthcare is for the wider population, but particularly for older Australians. National Seniors Health Costs campaign is pushing for reduced out-of-pocket health care costs for all older Australians. You can learn more and join the campaign here.
The Census revealed over one million houses, or 10% of total housing stock, are currently vacant despite the enormous housing crisis we currently face nationally.
"The fact that people are not living in these homes is an enormous oversight from a policy perspective, particularly when housing affordability and homelessness is such an issue in Australia," demographer Liz Allen, from the Australian National University, told ABC News.
"An unoccupied dwelling can be determined as such due to a number of reasons, primarily due to the property being a holiday home, a subsequent property of someone's perhaps, and an investment property."
The Census also revealed worrying trends with homeownership. Nearly two thirds of the population own their homes outright or with a mortgage, however the number who own outright has decreased by 31% since 1996.
Professor McCallum says this is a reflection of just how unaffordable the housing market has become and could lead to challenges for many homeowners with a mortgage in the months and years to come.
"House prices have increased dramatically. Many less well-off Australians have now become very wealthy because of this. At the same time, we have large numbers of people with large mortgages and interest rates rising," Professor McCallum says.
Older Australians are also increasingly co-habitating with their children aged 25 to 35, which has increased 17% since the 2016 Census. Professor McCallum says is unsurprising given the state of the housing market.
"This is a consequence of rising house prices, requiring bigger mortgages, and making people delay or not purchase their own house," Professor McCallum says.
Along with children staying home longer, another trend that emerged from the Census is the number of people who are living in alternative types of accommodation. Nearly 60,000 people reported living in caravans, while another 29,369 people lived in a cabin or houseboat. While many may have chosen this as their preferred way of life, many others had no choice and Professor McCallum says we should pay closer attention to their situation.
"The Australians who are struggling should not be forgotten. Human rights as well as social support and guarantees to provide health and other services need to provided for all," Professor McCallum says.
As part of our Better Housing campaign, National Seniors has been pushing for a number of housing affordability and accessibility changes (including stamp duty concessions for concession card holders and removing pension penalties for home care recipients who want to downsize). The latest Census data confirms more needs to be done to fix the housing affordability and accessibility crisis.
Many of us will be aware that we live in an increasingly multicultural society and this was reflected in the 2021 Census, which reveal almost half the population has a parent born overseas.
Since 2017, more than one million people have migrated to Australia. Behind Australia and England, the third largest country of birth is now India, overtaking China and New Zealand.
Professor McCallum says this is a part of our nation's identity that should be celebrated.
"We are a diverse society and need to recognise this rich cultural gift and workforce asset," Professor McCallum says.
The Aboriginal and Torres Strait Islander population has also increased by more than 25% since 2016. The Census found 812,728 people identify as Aboriginal and/or Torres Strait Islander, accounting for 3.2% of the population.
There's also a growing number of older Aboriginal and Torres Strait Islander people, with more than 47,000 aged 65 and over compared to 31,000 in 2016 and 21,000 in 2011.
One of the biggest causes of significant changes between the 2016 and 2021 Censuses is the ongoing COVID-19 pandemic.
The 2021 Census was captured when a vast proportion of east coast cities were in COVID-19 lockdown and as a result, 96% of us were at home when we completed the Census – two million more than the 2016 Census.
Overseas travel had also decreased by 80% compared to the 2016 Census, with only 61,860 international visitors in 2021 as a result of national restrictions.
There is more to come. The ABS will continue to release data over coming months, including deeper insights into the impacts of the pandemic on Australia's population.
Sources: ABS, ABC News, Guardian (1), Guardian (2)