How to save on home printing
---
You want to print from your computer or phone on your own home printer – but is it worth it?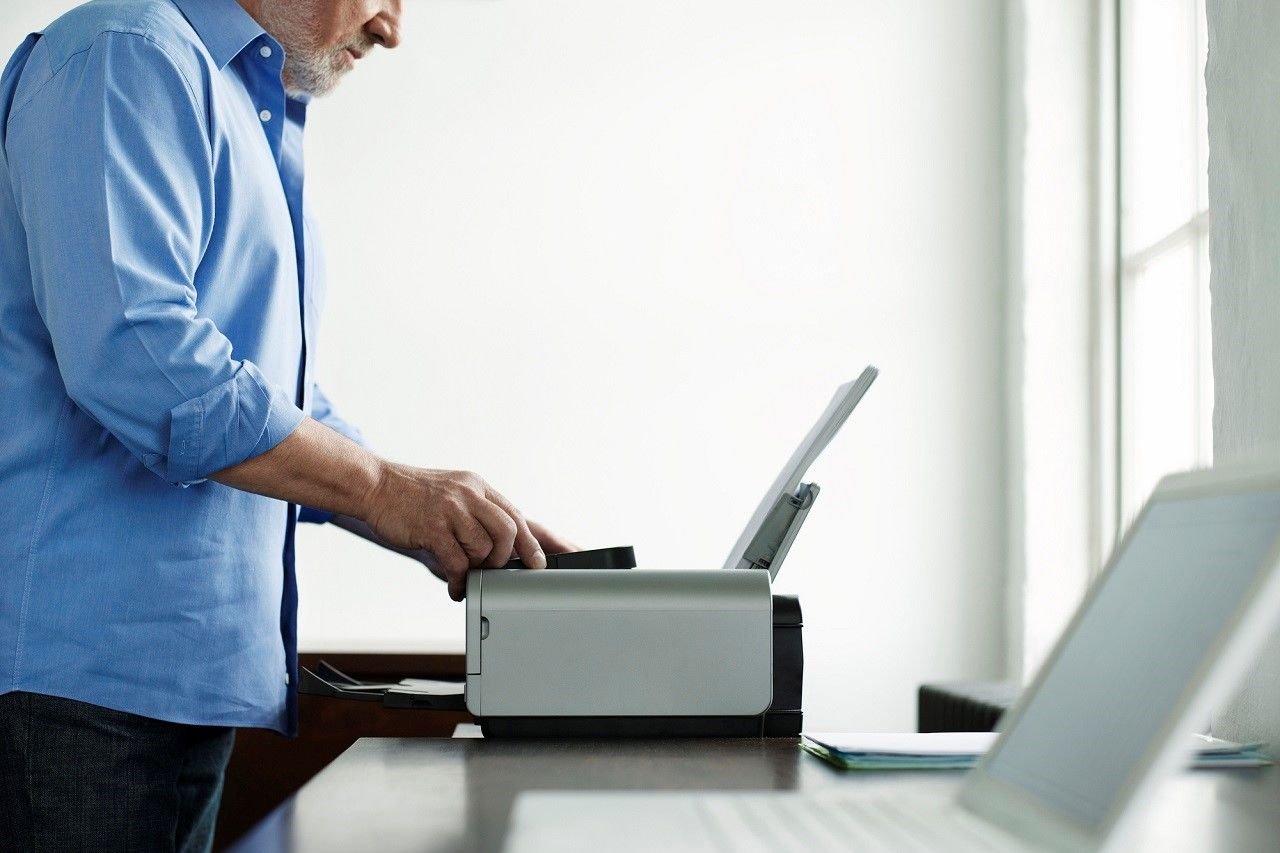 Key Points
---
Types of printers include multifunction or single function, and laser or inkjet.

Cheaper printers may use more ink.

Claiming tax deductions for home printing.

The world is increasingly moving digital but there are many who still prefer to have a printed hard copy. For those that fall into this camp, is it worth buying your own home printer or use the one in the local library, shop, or workplace?
You can buy a good multifunction printer for less than $250, maybe a lot less. They have a built-in scanner and photocopier, which is useful for copying documents to print or store digitally.
If you don't need the scanning function, then a single function printer may be more suitable for you. This printer will only print. You can download scanning apps to your phone if you need a scanner but printer scanners will produce much clearer results, so it depends on what you need.
Then there's two major ink delivery methods – laser and inkjet. Inkjets used to be the go-to for top-quality, colourful prints, while laser models were the affordable option for pumping out text documents. But these days, the comparison is a lot closer.
There are ongoing costs you'll need to consider with owning a printer.
As CHOICE reported, ink can cost you over $8,000 per litre. It's more expensive than champagne and designer perfume – so it's worth checking how much ink your printer's going to use.
There's also the environmental cost to consider. A printer cartridge can take over 450 years to decompose and over 18 million end up in Australian landfill each year. The good news is printer cartridges can be recycled through recycling programs like Cartridges 4 Planet Ark (which is available through Australia Post and other participating stores). Many ink suppliers will also refill your existing cartridge for less than it costs to buy a new one.
CHOICE tested a range of printers and found some of the really cheap models were less ink efficient.
Without describing how much the printer was used or the amount of ink used, CHOICE reported a $40 model used $830 of ink a year – at a yearly cost $900.
On the other hand, a $199 model was found to only used $376 worth of ink – so an annual cost of $575, which would see you save more overall than the 'cheaper' option.
But usage doesn't just involve printing. Printers also use ink to run their cleaning cycles.
He adds that inkjet printers will also dry out if you don't use them regularly, which will cause the printer to run even more cleaning cycles and may even result in the device getting clogged and needing to be repaired. So, buying one and only using it a couple of times a year might end up costing you more.
If you are considering buying a printer, Susan Franks, a tax expert at Chartered Accountants ANZ, says there's a couple of ways you'll be able to claim printing on tax. First off, you'll need to pay for the printer yourself, and not be reimbursed by your employer.
The 'shortcut' method: If you're using your printer while working from home, you could incorporate it into the temporary 'shortcut' method, which allows you to claim 80 cents for every hour you worked at home. It's still in place for this financial year, but will be scrapped next year.
However, Ms Franks says if you use this method, you won't be able to claim the costs of a printer or ink separately, as it's all meant to be wrapped up in the 80 cents an hour.
The fixed cost method: The fixed rate method is a little more complicated, and you'll need a dedicated workspace to be able to claim it. You can claim 52 cents per hour, along with the cost of the paper, printer, and ink.
Your printing needs to relate to your work. If you use it partly for work, and partly for your kids' assignments, you'll need to document that use, and only claim the work portion on tax. Those records need to then be kept for five years.
Source: ABC News