Kings of the road – how to safely enjoy that caravan trip
---
Caravanners and drivers of other recreational vehicles (RVs) are in the sights of police checking on vehicle compliance and driver behaviour. Here's how to stay safer on the road.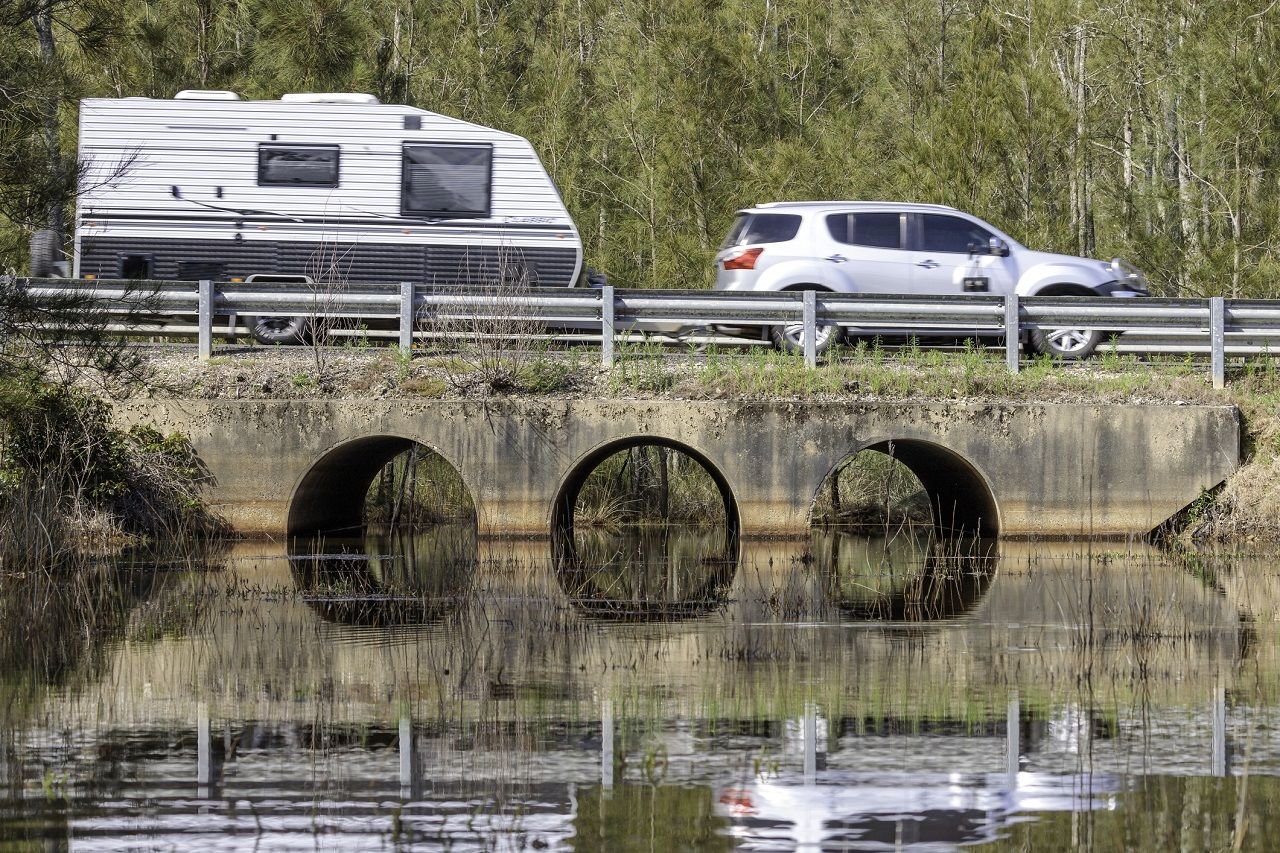 Key Points
---
Lockdown easing means more inexperienced caravaners are on the road.
There are no legal requirements for towing a caravan.
Training providers offer courses in RV driving and towing.

Retirees are buying and hitching caravans and taking to the roads like never before. More than 820,000 caravans are registered in Australia. For many, it's their first time driving a heavy rig, while others are out of practice – and this is leading to fears of deadly accidents on and off road.
Provided you have a full driving licence (some states and territories place towing restrictions on learner and provisional licence holders), and the caravan and tow vehicle don't exceed the mass limits that involve an endorsed or heavy vehicle license, you are permitted to tow a trailer or caravan.
Currently, you don't need to undergo separate training or pass a test to hit the open road with a trailer or caravan in tow. However, towing a trailer or caravan can be tricky for those with no or little experience and it requires a specific set of skills and techniques.
If you are new to towing or just want to become more confident in your towing skills, you should consider completing a towing course. An accredited towing course will guide you through the basics of manoeuvring your combination safely on the road and in a caravan park, but also impart essential knowledge regarding weights, legalities, roadcraft, and vehicle setup to ensure you are as safe as possible while towing.
On top of safely manoeuvring and parking your caravan or trailer, an accredited towing course will teach you about:
Vehicle weights and legal requirements
Different vehicle combinations and the impact they have on you as a driver
Prestart vehicle inspections and post trip checks
Hitching and unhitching safely
Roadcraft and negotiating other road users
Guiding and communication techniques
Negotiating tight turns and situations
Setup and operation of electric brake controllers
Setup of vehicle and caravan for reversing manoeuvres
Trailer sway and how to control it.
There is confusion surrounding what manufacturers advertise as vehicle weight and towing capacity, especially once accessories and modifications are made to vehicles. Overloaded vehicles can have catastrophic consequences.
People tend to overpack their vehicles because they do not know their vehicle's weight restrictions, and this can lead to accidents, hefty fines, and void your insurance. Even the way you pack your caravan can be dangerous if weight isn't distributed properly.
RV Safety, an awareness raising project between the government and the Campervan & Motorhome Club of Australia, advises it's best to keep heavy items centralised over the axles or with lighter items balanced out with some up front and some down the back. A correctly loaded caravan/trailer will make it easier to handle and will also reduce stress on components such as brakes, tyres, and suspension.
For motorhome drivers, the same principle of a low centre of gravity applies. Load your heavy items down low, with lighter items up high. And don't forget to pack everything away. Unsecured items, along with being noisy and annoying can easily become a forward firing missile in the event of a sudden stop or accident.
Checking your tyre pressure regularly is an absolute must. Tyres on RVs typically carry more weight than standard vehicles, which makes it even more important to have the correct tyre pressure. The tyre placard will stipulate the recommended tyre pressure for your rig, and experts recommend checking tyre pressures before heading off on your trip.
Tyres degrade with age. Even if they look near new and have plenty of tread, they may be unsafe to drive on. Several factors lead to tyre degradation including sunlight and heat, so it is worthwhile getting them checked for degradation annually if they are more than five years old.
Driving a caravan or RV is a lot more strenuous than a standard passenger vehicle, making rest even more important. A good night's sleep before setting off will make you more alert and responsive on the road.
It's important to avoid driving at times when you would usually be asleep. Driver fatigue is one of the top three contributors to the road toll. Sleep deprivation makes you less alert and affects your coordination, judgement, and reaction time. It is also important to factor in rest breaks into any trip when driving for extended lengths of time. Plan to stop for 15 minutes every two hours.
If you experience any signs of fatigue, pull over somewhere safe. A short 20-minute nap works best – if you have the opportunity.
It's best to share the driving when you can. So, your travelling companion also needs to know how to drive or tow your caravan – especially in situations where the main driver would be unable to drive so you don't find yourself stuck.
If you're keen to learn more about safe towing, you may like to reach out to the below accredited course providers in your state or territory.
Queensland

Tow-Ed Queensland (Driver & Operator Training)
New South Wales
Tow-Ed (Getabout)
Tow-Ed (Getabout)

Victoria
Tow-Ed (Getabout)
Metec Driver Training

Tasmania
Complete Driving School
https://www.completedriving.com.au
South Australia
Follow Me 4wd
Western Australia
Mark Keogh Training
https://www.markkeoghtraining.com