Mobility wars – are our cities unwalkable?
---
Footpaths have become the latest battle ground for older people wanting to get around. How does your city rate?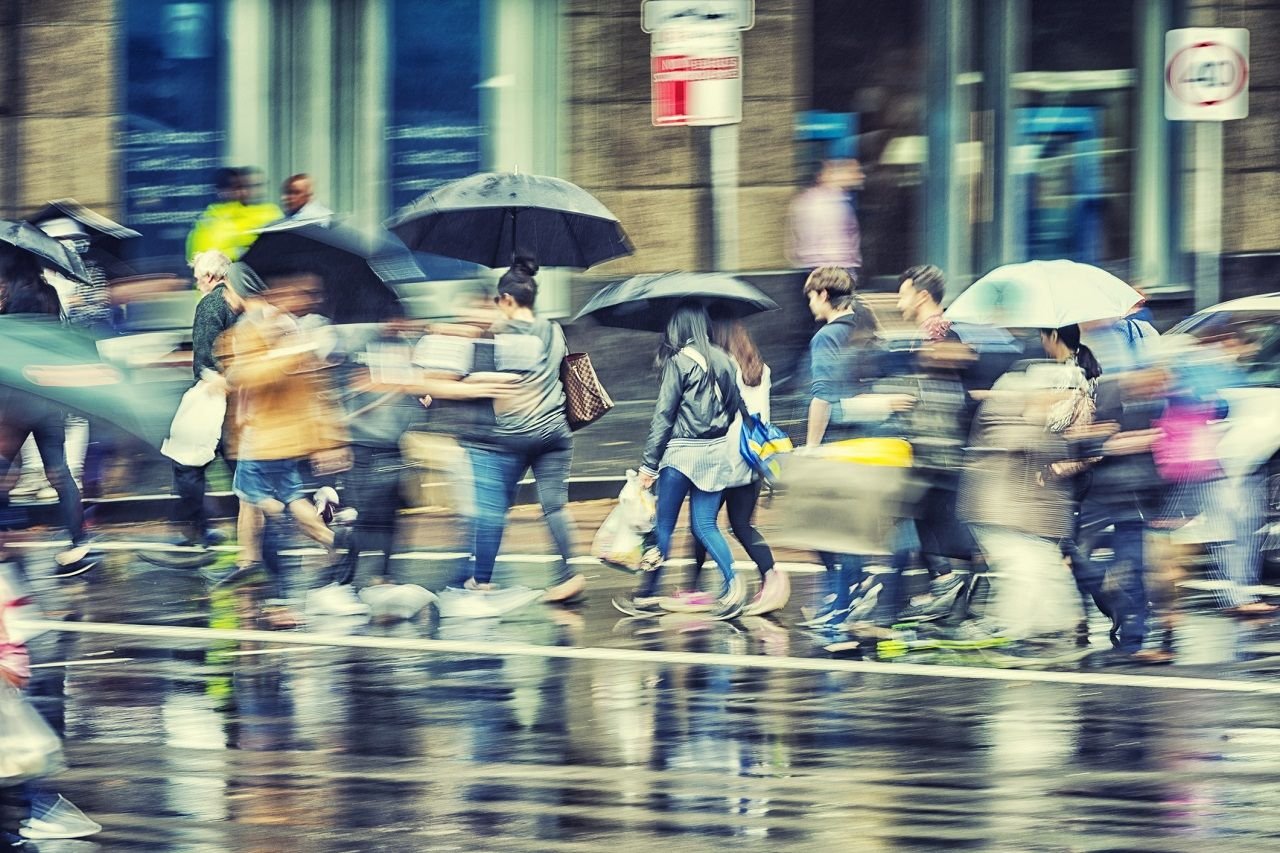 Our cities are no longer safe places for older people, contributing towards increased isolation and loneliness.
For urban-based readers, the simple act of walking has become fraught with uncertainty and even danger. The old normal of pedestrians keeping to the left while retaining flexibility and good manners appears to have gone the way of the simple act of taking a stroll.
It seems all major cities, and even the suburbs, are now 'minefields' of construction, road works, cracked and uneven footpaths.
On top of that, older people daring to leave the safety of their homes are confronted by a myriad of footpath 'invaders' including fleets of e-scooters, skateboards, roller skaters, bicycles and fellow walkers glued to their phones.
To confirm these suspicions and fears, Australian cities have been ranked among the worst performing on walkability and public transport access. Along with that, we're becoming less healthy as we depend on cars and public transport instead of walking.
A Lancet Global Health series analysed urban design, transport, and health outcomes for 25 cities in 19 countries, including Sydney, Melbourne, and Adelaide.
It found most Australians live in areas that do not meet density and walkability thresholds in line with World Health Organisation physical activity targets.
The worst cities were in high-income car-centric cities developed last century. Older, more compact cities on the other hand had better walkability.
Only 37% to 44% of the population in Sydney, Melbourne and Adelaide live in neighbourhoods with above-average walkability, a measure of how accessible amenities in a city are by walking. This compared with 97% of people in São Paulo, 96% in Hong Kong, 92% in Chennai and 87% in Mexico City.
Australian cities also have poor access to public transport. While 87% of Melbourne's population had access to any public transport, only 49% had access to stops with weekday services every 20 minutes – less than the average for cities in high-income countries, which was 55%.
In comparison, 94% of São Paolo residents and 93% of people in Lisbon lived near frequent public transport.
Density means there's enough people to support shops, services, and public transport.
Only 18% of Melburnians live in neighbourhoods that have density thresholds that are enough to encourage walking for transport to achieve World Health Organization targets. Whereas, 51% of people in Sydney do, and very few people in Adelaide.
Australian cities also scored poorly for access to fresh food. Less than quarter of the populations live within a 500 metre walk of a healthy food market, compared with 70% in Bern.
Neighbourhoods that are walkable and offer easy access to amenities and services are prized by property buyers and renters, and are often near the top of features property investors and landlords look for when investing in property.
US company Walkscore assessed our most walkable cities with investors in mind. Home values in Sydney's walkable neighbourhoods outperformed the rest of the city, attracting a 20% premium.
Overseas research into the appeal of walkable neighbourhoods backed up these local findings. The 2014 study found our top walkable cities to be Sydney, Melbourne, and Adelaide.
Find out more about the most walkable cities in Australia here.
Sources: The Lancet, The Guardian, Your Investment Property