Paddington Bear and the Queen: the untold story
---
Like the Queen, Paddington Bear's story goes back to the dark days of WW2.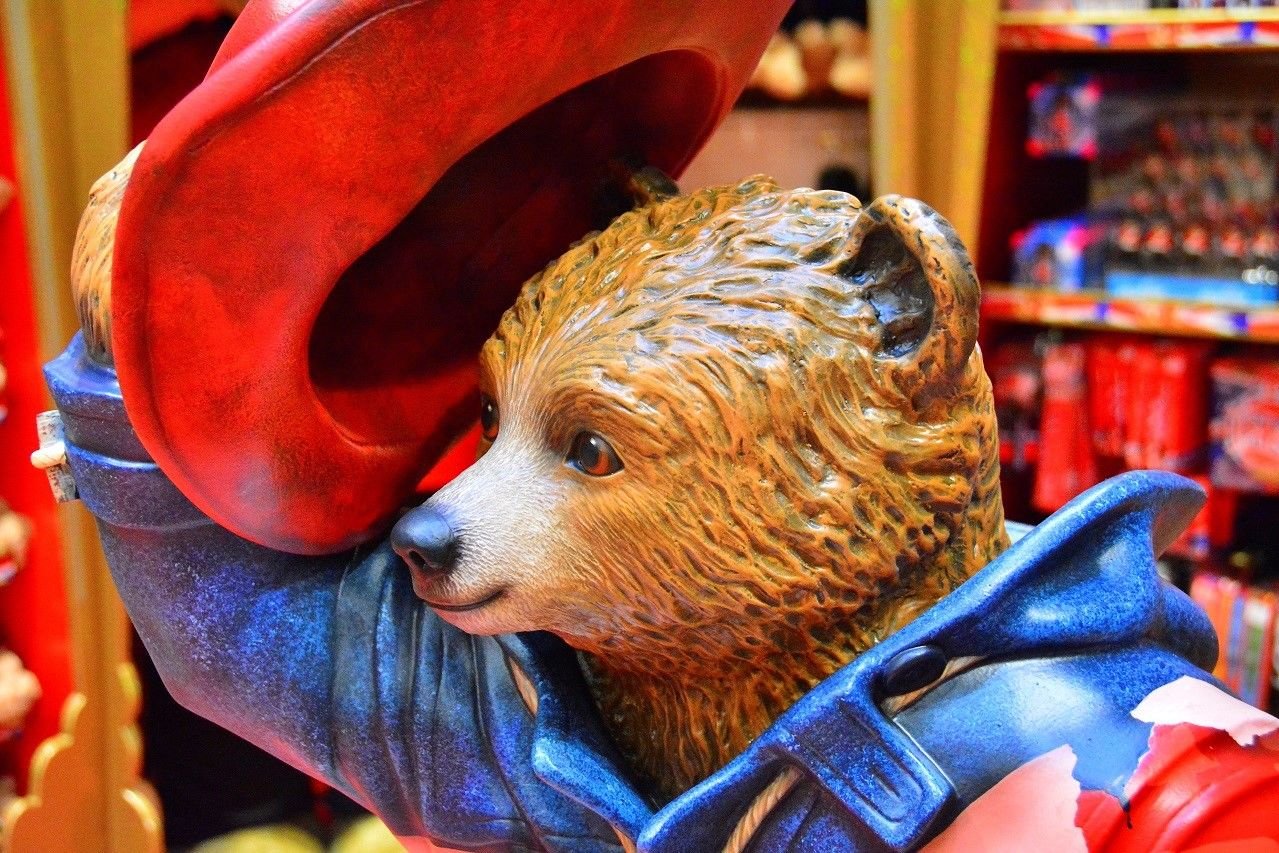 Key Points
---
The Queen shared tea with Paddington Bear in a video revealed during her Platinum Jubilee celebrations.
The video was computer generated and took half a day to produce.
Paddington Bear was inspired by WW2 Jewish refugees.

It was a moment to savour. After drinking all the tea and destroying the cakes, Paddington Bear told 96-year-old Queen Elizabeth how he always had a reserve of marmalade sandwiches with him, lifting up his red hat to reveal his favourite treat.
"So do I," the Queen responded before opening her black patten leather handbag and declaring: "I keep mine in here." The scene enhanced her growing acting prowess, building on her appearance as a Bond girl with Daniel Craig at the 2012 London Olympics opening ceremony.
A collaboration between Buckingham Palace, BBC Studios and Heyday Films/StudioCanal, the surprise video project was in the works for many months, with The Telegraph reporting that despite being set at Buckingham Palace, it was in fact filmed at Windsor Castle. Palace aides would not reveal how the Queen went about chatting with the computer-generated imagery (CGI) bear during filming, which took place over around half a day, no doubt wishing to maintain the illusion.
In the Paddington films, the character is brought to life using a mixture of computer-generated imagery and animatronics, with the live action actors usually filming scenes by interacting with a Paddington model, a mechanical head, a stand-in actor or crew members, who move objects around and position themselves so that the cast know where to direct their dialogue.
The Palace spokesman added: "Her Majesty is well known for her sense of humour, so it should be no surprise that she decided to take part in tonight's sketch. There was an interest in the filming and animation process and the opportunity to invite a famous bear to tea was just too much fun to miss."
Author Michael Bond, who passed away in 2017 at the age of 91, decided to write a book about an orphaned cub sent to England after spotting a toy bear alone on a shelf at Selfridge's department store on Christmas Eve in 1956.
"It looked rather forlorn," he told The Sunday Telegraph, so he purchased the bear as a stocking stuffer for his wife and began to write a story about it. Less than two weeks later, he had a completed novel which was sold for 75 pounds.
Bond revealed that while writing the first book, A Bear Called Paddington, he was partly inspired by vivid memories he had of seeing Jewish refugee children pass through the train station in his hometown of London, on their way to the city from Nazi-dominated Europe ahead of World War II.
The Kindertransport was an organized rescue effort that saw nearly 10,000 predominantly Jewish children from Germany, Austria, Czechoslovakia, and Poland settled in British foster homes and farms. Often, they were the only members of their families who survived the Holocaust.
"They all had a label round their neck with their name and address on and a little case or package containing all their treasured possessions. So Paddington, in a sense, was a refugee, and I do think that there's no sadder sight than refugees," he told The Guardian in 2014.
Source: New York Post

Image courtesy of Martin Pettitt, under a Creative Commons Attribution 2.0 licence. Full terms at https://creativecommons.org