Plan ahead: Holidays are different post-pandemic
---
A great holiday is still possible, but be prepared for longer passport renewals, changed flight times, and more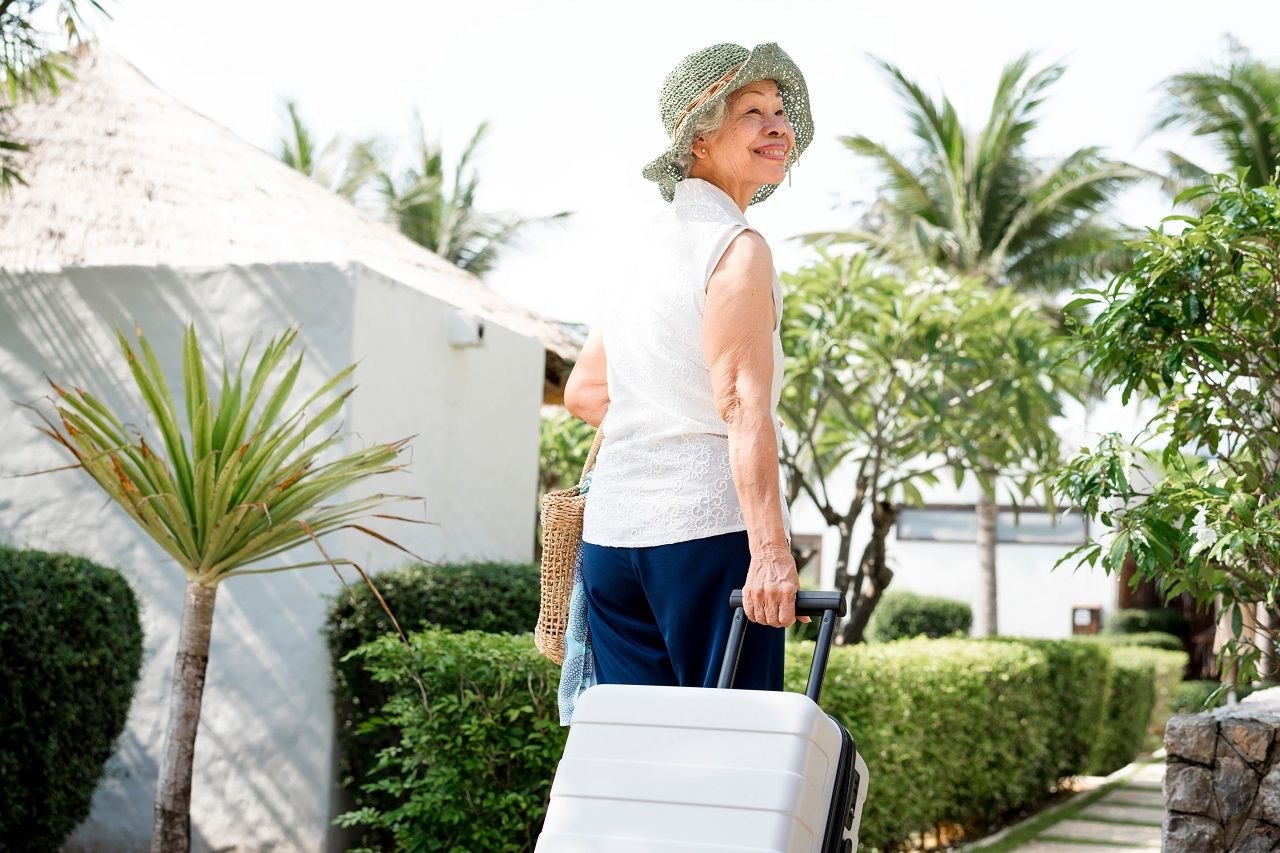 Travel is rapidly making a big comeback thanks to opening international border and easing COVID-19 restrictions. After years of being cooped up in lockdowns, many are keen to take off and travel once more. However, the travel landscape now looks very different to what it did before the pandemic. So, what's changed and how can you avoid turbulence?
Prior to the pandemic, airlines would routinely adjust flight schedules far in advance due to crew scheduling changes, airport layout shifts or swaps of aircraft types. Now, the pandemic has brought fresh challenges. It has become much more difficult to predict passenger demand for different destinations with a high degree of certainty. Airlines are also facing a new challenge of staff shortages as they ramp their operations back up.
An abnormally high probability of flight changes.
Significant and lengthy phone wait times if you need to call the airline.
'Codesharing' is becoming more common and can cause a lot of challenges for travellers. A codeshare arrangement is where one airline will sell the ticket, but another will operate the flight. At National Seniors Travel, we have had clients who booked with a particular airline to gain frequent flyer points but the actual flight was operated by another airline, which caused issues with seat preferences and making changes where needed.
Airline call centre resources are stretched and it is often easier for those staff to push the client to their codeshare partner, making it even more difficult to get issues resolved.
With so much demand for travel, this is causing significant delays in processing of new passports and passport renewals. In the first three months of 2022, the Australian Passport Office (APO) processed nearly 400,000 passports (double what they processed in 2021). With 1.8 million Australians putting off renewing expired passports or applying for the first time, the APO is anticipating bigger surges to come.
Processing time for passports is now around 6 weeks, which is double the wait time prior to the pandemic. So, if you are planning to travel overseas and your passport is expired, close to expiring, or you need one for the first time, get in now and apply early. Follow the APO's step-by-step guide here.
Although international travel is now allowed from Australia, transit and destination countries may still apply restrictions such as quarantine on entry and/or proof of vaccination.
Several insurers now offer limited cover for COVID-19, however it varies significantly between providers. Most will cover you if you get COVID-19 before you leave or during your journey, or if you are having to isolate as a close contact.
Some destinations are also not covered by insurers currently, so before you book your destination, check it will be covered first. The federal government's Smart Traveller website has some handy hints on what to look for here.
While many departure and arrival countries have relaxed their rules for unvaccinated travellers, cruise companies are sticking to their vaccination mandate for the most part. This can mean that an unvaccinated traveller may leave the country, however if they wish to cruise as part of their holiday they will run into trouble.
If you have any concerns, contact the cruise line directly or ask your travel agent to confirm for you.
Most cruise companies will also require a negative test before you will be allowed to board (either a PCR or RAT) and have social distancing and/or mask requirements in place.
Each cruise company will have different protocols in place for dealing with any COVID-19 cases that occur during the journey but will either provide medical treatment onboard or transfer those affected to a hospital on shore. Planning to cruise in 2022? We strongly recommend starting planning and locking in your cruise date sooner than later as they are in very high demand!
Travelling during the pandemic has a lot of moving parts but a professional registered travel agency like National Seniors Travel can help ensure things run more smoothly and handle problems as they arise so you can focus on enjoying your journey.
All holidays you book with us comply with our supplier excellence program, guaranteeing a quality travel experience.
As the world continues to 'open up', you can stay up to date on the latest travel information and receive the latest tailored travel deals and inspiration by signing up to our travel club emails.
If you are planning to travel this year, please reach out to us on 1300 88 37 50 or join our travel clubs mailing list.
Learn more