Pop go the lyrics – the love songs of our youth are no more
---
What's happened to the happy carefree songs of youth? Is this really what kids these days are listening to?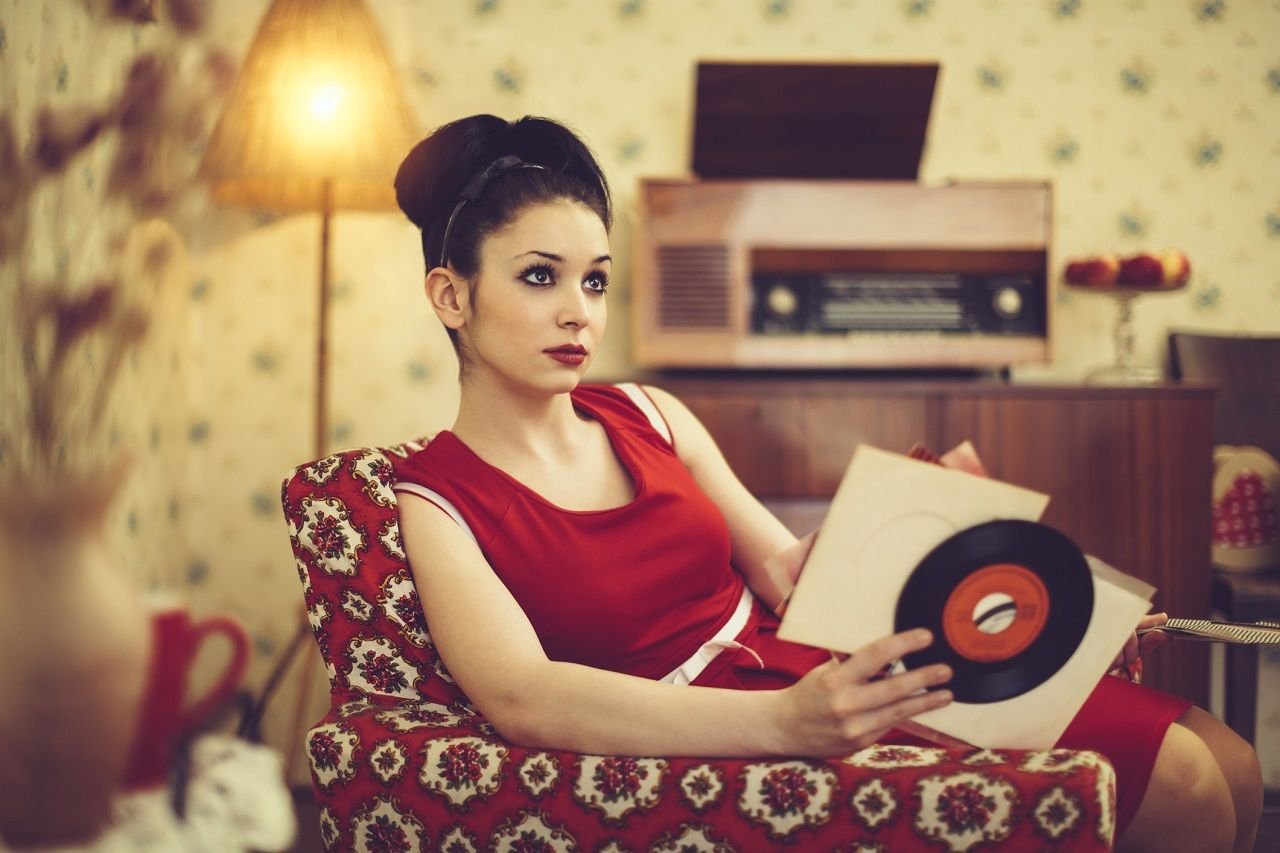 Key Points
---
Study measured love, sex, money, swearing, and feelings in songs from 1950s to today.

The 1990s saw biggest jump in above topics and negative sentiments.

Which decade sang about love the most? Find out below.

So, who doesn't love songs about happiness and love?
The simple pop songs of youth celebrated boys meeting girls, falling in love, and happy days.
That's not what songs are about today. UK digital care home marketplace Lottie has compared thousands of songs from seven decades, spanning from the 1950s to the 2010s measuring four key categories of love, swearing, sex, and money.
Throughout the generations, love has been by far the most popular lyrical category but there has been a steady decline since its peak in the 1950s when 88.13% of the songs were love songs.
The 1970s saw the loved-up vibe of the sixties replaced by more aggressive movements like punk and heavy metal, and love lyrics dropped to 75.93% and 71.73% in the 80s. The Lottie analysis says the drop may have now levelled out.
Who sang the most about love?
---
Artists whose songs featured the most love-related lyrics included Johnny Cash, B.B. King, Bob Dylan, George Jones, Lil Wayne, Jerry Lee Lewis, Mary J. Blige, The Hollies, Buddy Holly, and Grateful Dead.
If you're keeping up with music these days then you would have noticed the rise of swear words and profanity.
In the 1950s, only 11.53% of songs contained swearing, only four words in fact, with two being the relatively mild slurs of 'hell' and 'Jesus'.
Surprisingly, there was less swearing in the 1960s but it exploded in the '70s. Swear lyrics dropped again in the 80s then jumped up 20% in the 90s. The new millennium has seen the rise in swear words continue, with an increase of 2.67% in the 2000s being followed by a further increase of 2.14% the following decade.
The 50s saw the lowest ebb in sexual words and surprisingly the so-called liberated 60s and 70s saw only small increases. This was despite the 'sexual revolution' that happened during these decades.
It was the period of the 1990s to today that saw the biggest jumps in sexual words in songs and shows no signs of slowing down, increasing by 8.80% in the last decade alone.
Songs containing money-related words peaked in the 1990s, and overall have increased by 13% since the 1950s. When it comes to our feelings, negative lyrics are now much more popular. 44% of 2010s' song lyrics are negative, compared to the 1950s which was under a third (30%)—an increase of 12%. Positive lyrics represent just over half of all lyrics now (56%), which is a 13% decrease since the 1950s.
Source: Lottie