Who are the new Ministers?
---
Here's a 'who's who' guide to the new federal Ministers with portfolios of interest to older Australians. They're the key politicians on National Seniors' radar for the next term of parliament.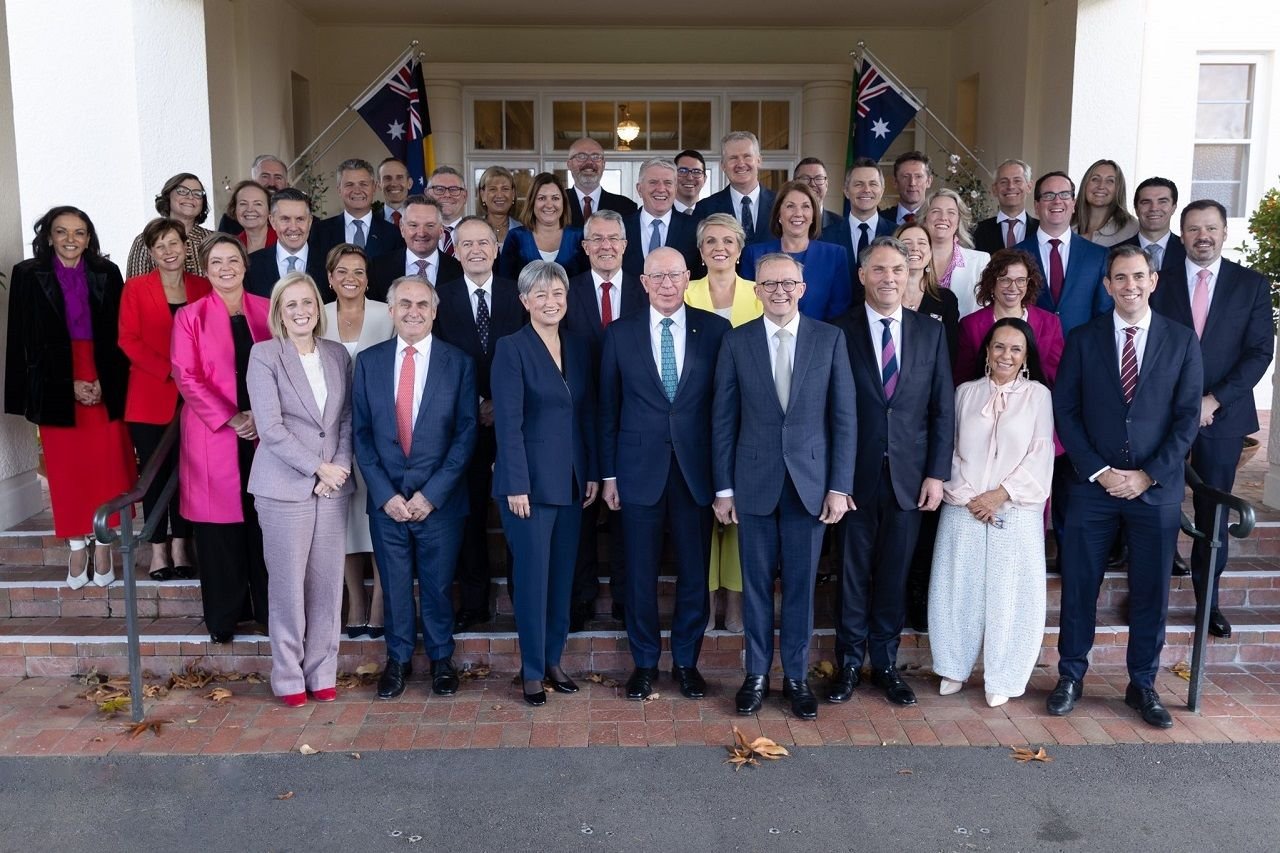 Holding the purse strings as Treasurer, Jim Chalmers will be a key player in vetting policies and expenditure in the new government. We hope the Treasurer will be receptive to ideas, such as our Let Pensioners Work policy, to make the pension fairer and simpler. He will hand down the new Labor government's first Budget in October. Jim Chalmers holds the outer suburban seat of Rankin in Queensland.
Katy Gallagher was sworn in last week as Minister for Finance. She is a Senator from the Australian Capital Territory. As Finance Minister, she will work closely with the new Treasurer, and is key person of influence regarding the federal Budget.
Mark Butler takes the helm of the Health portfolio and will be responsible for areas of high interest to older Australians. He is responsible for ensuring our public and private health systems are efficient and effective. Key challenges include managing our ongoing response to the COVID-19 pandemic and delivering aged care reform. As a former aged care minister, Butler has knowledge and experience of the sector. Mark Butler is the member for Hindmarsh in South Australia.
Amanda Rishworth is the new Minister for Social Services, which includes responsibility for the Centrelink and social security payments such as the Age Pension. This is a key portfolio with influence over the lives of older Australians. We hope she will play an important role in making the retirement income system fairer and simpler by introducing reforms to Let Pensioners Work to boost workforce participation and retirement incomes. Amanda Rishworth is the member for Kington in South Australia.
Former leader, Bill Shorten moves into cabinet as the Minister for the NDIS. Given the interface between NDIS and aged care this is a key role. A person acquiring a disability after the aged of 65 cannot access NDIS services and must use lesser aged care supports. Bill Shorten is the member for Maribyrnong in Victoria.
Julie Collins is the member for Franklin in Tasmania. As the cost of housing continues to climb, she will have an important role in securing better housing for all Australians. As the Minister for Small Business, a prime challenge will be ensuring there are workers available to fill the many job vacancies, many of whom we hope will be mature-aged.
With workforce issues core to solving the problems in health and aged care, new Skills and Training Minister, Brendan O'Conner will need to get across the portfolio quickly to ensure a pipeline of qualified workers becomes available soon. A core challenge will be mobilising mature-age workers to fill gaps in sectors crying out for workers. We hope he will take the opportunity to provide mature-age traineeships to boost the aged care workforce. Brendan O'Connor is the member for Gorton in Victoria.

Tony Burke is the member for Watson in NSW. His portfolio of employment will also be critically important, given the high levels of workforce shortages in Australia. We believe that mobilising older Australians is part of the solution and we hope he will be receptive to our campaign to Let Pensioners Work.

Chris Bowen has the task of implementing policies to meet Australia's emissions targets, while also balancing the energy system to ensure energy prices are kept in check. Our hope is the new Minister will seize the opportunity to encourage older people to invest in the large-scale energy projects required to meet this challenge. Bowen is the member for McMahon in NSW.
Members of the Outer Ministry and Assistant Ministers do not sit in cabinet but have responsibility for or provide support for a specific portfolio, reporting directly to a cabinet minister.
There are several Ministers in the Outer Ministry with responsibility for areas of high importance to older Australians:
Stephen Jones – Assistant Treasurer and Minister for Financial Services
Ged Kearney – Assistant Health and Aged Care Minister
Anika Wells – Minister for Aged Care
Matt Keogh – Minister for Veterans' Affairs
There are also several assistant ministers in roles with direct impacts on the lives of older Australians.
Justine Elliot – Assistant Minister for Social Services
Matt Thistlethwaite – Assistant Minister for Veterans' Affairs
Andrew Leigh – Assistant Minister for Competition, Charities and Treasury
Patrick Gorman – Assistant Minister to the Prime Minister
Jenny McAllister – Assistant Minister for Climate Change and Energy
Ged Kearney – Assistant Minister for Health and Aged Care
Emma McBride – Assistant Minister for Rural and Regional Health