You won't resist this easy strength builder
---
Want to build strength without a gym or buying expensive equipment? Here's how to get started.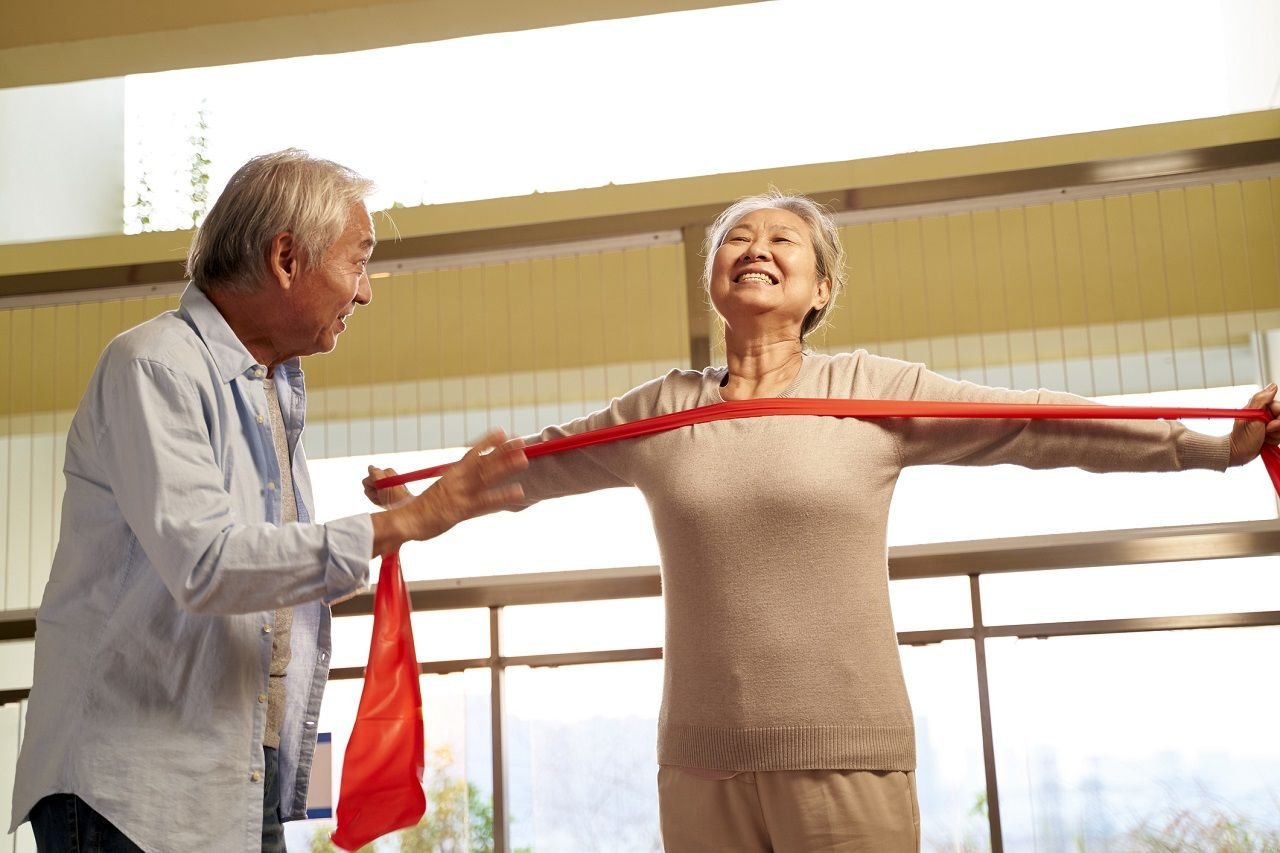 Key Points
---
Resistance bands are a cheaper and portable alternative to weights.

Resistance band workouts are good for seniors, building strength and flexibility.

Take a look at the simple exercises listed below to see if it's for you.

Seniors are encouraged to exercise, including building muscle strength. Most exercise and gym programs use weights to achieve this.
However, there's a cheaper and more portable alternative – resistance bands. Also called exercise bands, they put gentle stress on the muscle (when used properly), which over time makes the muscle adapt and get stronger. The further you stretch the band, the greater the resistance.
These low-cost bands are used by gyms and personal trainers in strength-building programs but with a little research, anyone can use them tailored to their own fitness and personal conditions.
They are particularly good for strengthening glutes, legs, and arms, as well as taking those creaks out of tired backs by strengthening important back muscles. They are also easy to pack and whip out in a small space (like a hotel room or a studio apartment).
Resistance bands can be good for people with limited mobility, as many of the exercises can be done while seated.
However, if you have a heart condition or high blood pressure, it's important to check with your doctor or cardiac rehabilitation team what sort of activities you can safely do and how much you should do.
The bands engage the body's big muscles just as well as weights, providing a full-body strength and endurance workout, says Todd Ellenbecker, a physical therapist at Rehab Plus Sports Therapy in Scottsdale, Arizona, and an author of the book Strength Band Training.
The research also supports this claim. One of study of middle-aged women compared 10 weeks of twice-weekly training sessions using elastic bands with a similar program that used weight machines.
The women were tested for upper and lower body strength before and after the program. Results showed that muscle mass, strength and endurance improved at a similar rate in both groups.
A systematic review of 18 studies also found no significant difference in muscle activation levels between those using elastic bands and those using free weights.
Resistance bands are sold in different colours, which indicates different levels of resistance. Some are more resistant than others.
If you are new to resistance exercising, then it would be best to choose the lowest strength band – but if you have been incorporating strength training into your routine regularly, you may be able to use a heavier resistance. To determine what that will be, perform a few of the exercises with different bands to find the one that you can stretch completely to the end of a move.
If the resistance of the band is too much for you to control, the band is too heavy. It's best to start light and build yourself up.
Sit on a chair with your back straight. Place one foot in the middle of the resistance band and hold both ends of it with your hands.
Extend your leg and point your toes towards the ceiling, then point your toes forward towards the ground. Return to the starting position and repeat with each leg 10 times.