2019 National Seniors Social Survey
---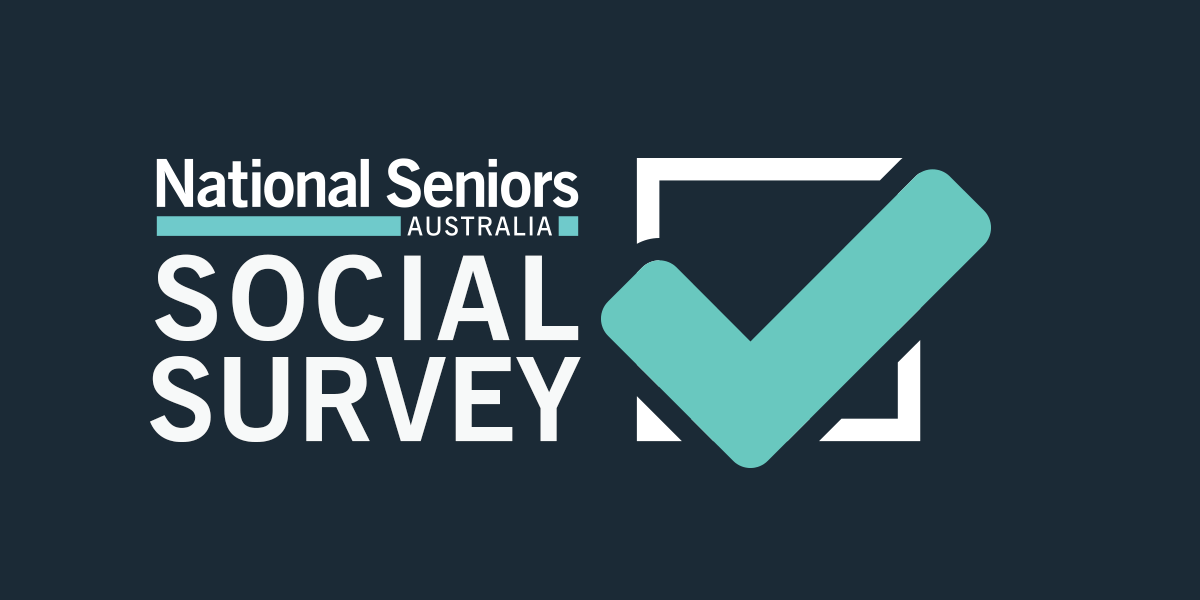 Every year National Seniors does a social survey to ask our members what they think about important issues affecting older Australians, like aged care, the digital divide and healthy lifestyles. Every year you, our members, are very generous in responding. The information you give us goes into our research reports and our policy campaigns. We do our best to represent your needs directly to government and policymakers.
So, this year we'd like to ask for your help again. The questions we are asking about in 2019 are unpaid care (including grandparenting), your health and health care costs in Australia, your diet and exercise habits and your finances in retirement. Plus some other questions on issues that we think might be important to you.
This survey has National Health and Medical Research Council endorsed ethics approval. Under this approval your answers will be completely confidential. No information will be made available that would identify you in any way
Put aside some time to complete our online survey. It should take you about 30 minutes depending on your responses and how fast you do it. If you cannot complete the survey in one sitting, you can come back later to complete the questions (so long as you leave your computer running and the survey open). The survey automatically saves your responses each time you press the "Next" button so you never need to enter them twice.
Anyone aged over 50 can participate, so feel free to share this survey invitation with your friends. Please read the Participation Information Statement before you start.
Thank you in advance for sharing your experiences and views. If you have any questions, please contact our Research Office on (02) 61337 914 or email at research@nationalseniors.com.au
Complete the survey