National Seniors Merchandise Store
---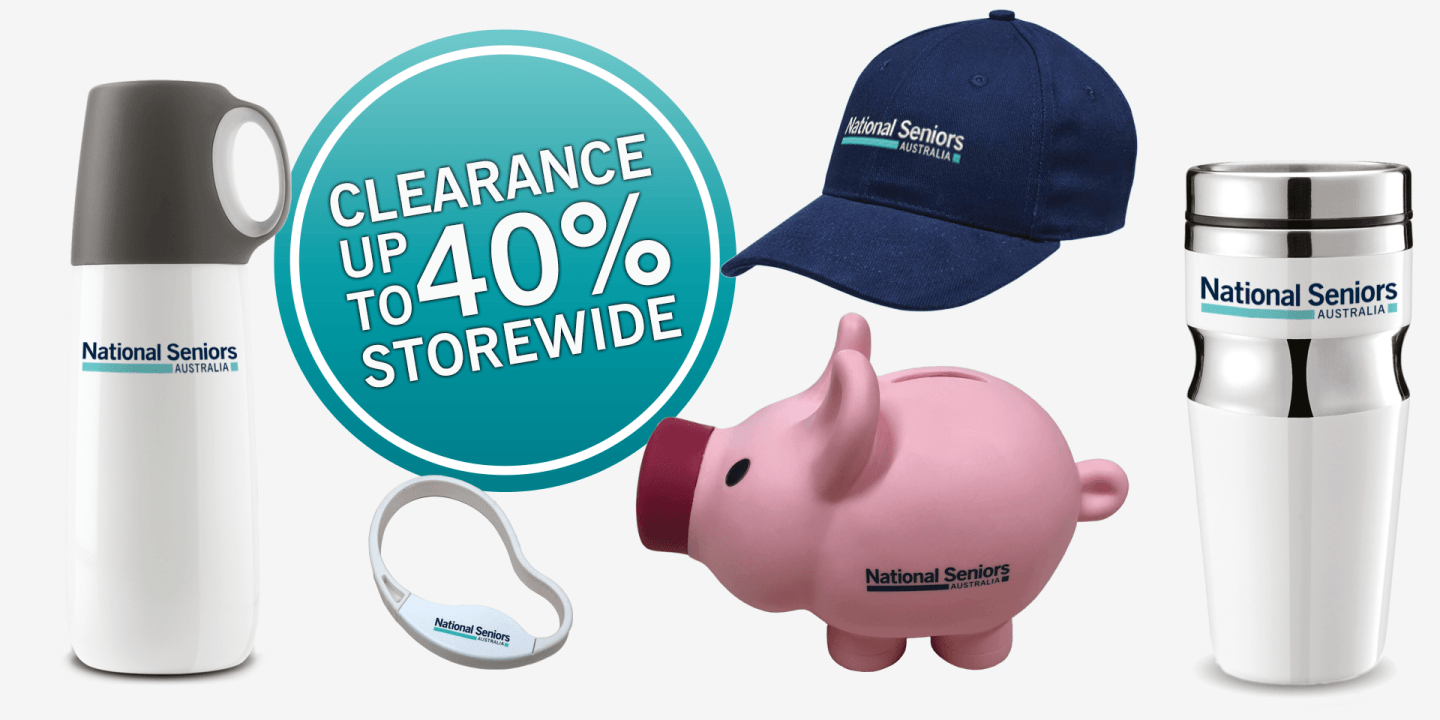 Grab a bargain with up to 40% off all stock. Choose from a range of National Seniors branded merchandise including stylish drinkware, a picnic rug, unique inverted umbrella and more.
Click here to enter the store
When supporting our store, you will be safe in the knowledge that every dollar spent helps fund our advocacy campaigns.

That means improving the quality of life of all older Australians by tackling energy affordability, fixing pension poverty, better housing, aged care quality, and more.
You can read about our advocacy wins here.
Support the store. Support National Seniors as we fight for better conditions and the rights of all older Australians.
The branch store is available to executive committee members of National Seniors Australia branches to purchase branded apparel and promotional materials for branch activities and events. You will need to create a login when you enter the store and National Seniors will verify your access eligibility.
Enter the branch store