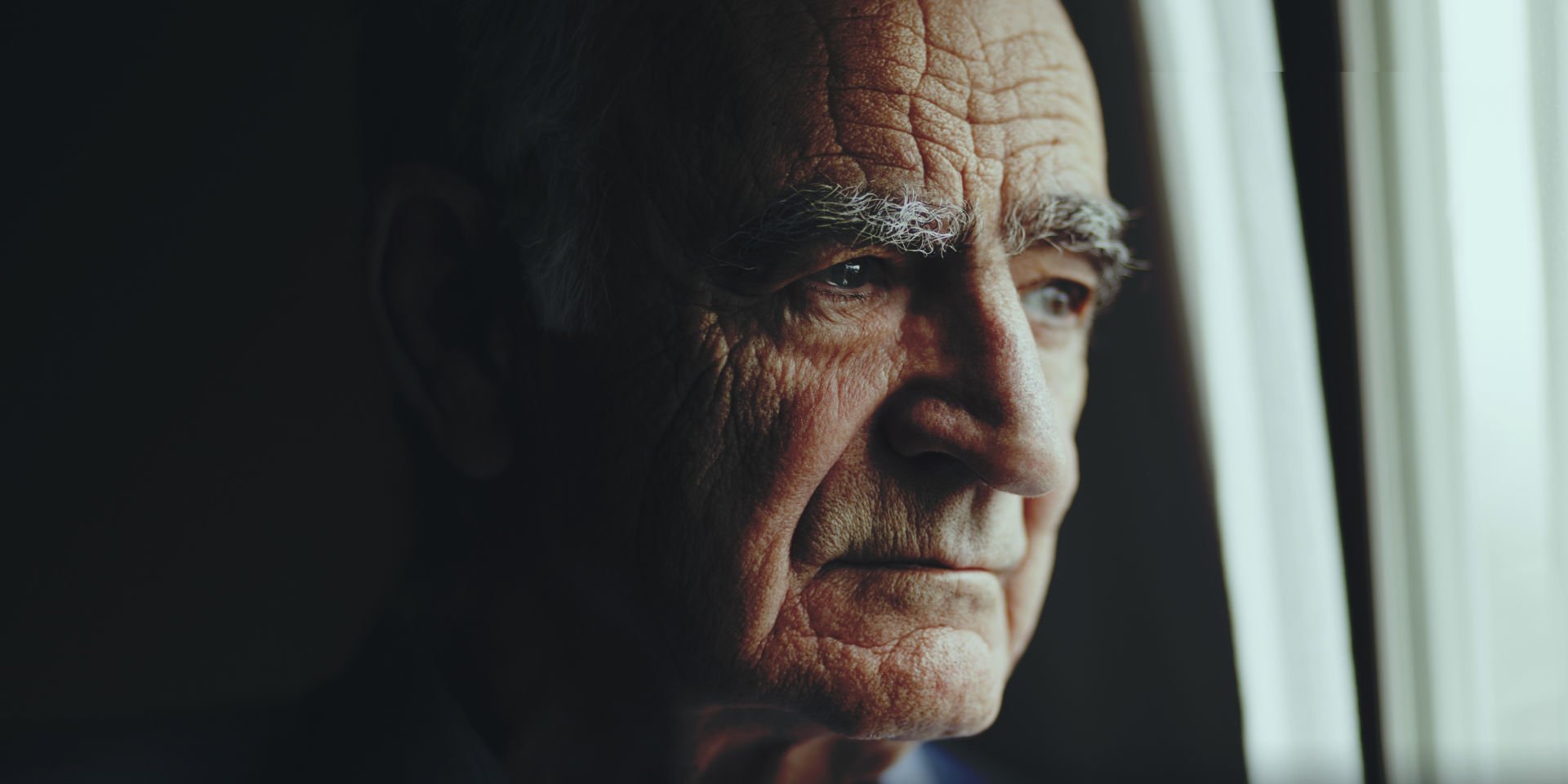 Fix Pension Poverty
---
This campaign aims to improve the standard of living for older Australians reliant on the Age Pension.
National Seniors has partnered with the Benevolent Society to fight for a fair go for people on the pension.
It simply doesn't provide enough for older Australians.
More than half a million people rely on the pension as their sole source of income.
We know that people in this situation are struggling. The cost of essentials, such as health, housing, transport and energy have increased far quicker than non-essentials.
Older renters are particularly hard hit.
More than a quarter of a million pensioners don't own their own home.
On average, a pensioner receives only a third of what is needed to pay the rent.
Single older women are also more likely to be living in poverty.
They often have less savings and superannuation because they were out of the paid workforce looking after children and family.
As part of the campaign, we've been visiting branches with the Benevolent Society and lobbying parliamentarians.
Over time we will take further actions to raise awareness about the campaign.
If fixing pension poverty is important to you, sign up to the campaign to get regular updates.
You can also help by becoming a National Seniors member.
Join the campaign
Priority 1: Establish an Age Pension Tribunal to independently set the Age Pension rate
National Seniors fought hard and won a historic one-off increase of $30 per week to the maximum Age Pension rate in 2009.



But now more needs to be done.



Government must adequately fund the Age Pension. It reflects poorly on government when older Australians live in poverty.



Unfortunately, recent public debate about the pension has become toxic. The pension has become a prime target for Budget savings with arguments about the cost of the pension used to justify cuts. Younger taxpayers are being told by government they are bearing an increasing burden to fund the pension.



Politics must be taken out of the process.



An Independent Age Pension Tribunal is the first step to a fairer retirement income system that meets the needs of all Australians.



What would an Independent Age Pension Tribunal do?



An Independent Age Pension Tribunal would take responsibility for calculating a fair and adequate pension rate. It would work out the pension rate and any supplements based on need and circumstance. Its decisions would be accepted without debate in the same way monetary policy is set by the Reserve Bank. The Tribunal will hand down its determination every November to provide enough time to be accounted for in the May Budget.



What can you do?



If you want to support our efforts to create an Independent Age Pension Tribunal, sign up to the campaign to get regular updates.



You can also help by becoming a National Seniors member (if you are not one already).
Priority 2: Increase the maximum rate of Commonwealth Rent Assistance
Housing is a major concern for all Australians.



Anyone renting knows this too well.



Older renters are particularly hard hit, especially those who live alone.



While many older Australians own their own home, some are not so fortunate.



Some older people have not been able to secure the Australian dream and end up renting.



Unfortunately, the private rental market is no longer affordable.



Rents have gone up significantly over the past 10 years.



This has exposed older people to higher costs, lower living standards and increased risk of homelessness.



Commonwealth Rent Assistance is failing older renters.



Rent assistance provides a subsidy for those who rent.



The maximum rate (for those without dependent children) is currently $139.60 fortnightly for a single and $131.60 each for a couple (as at 31 August 2020).



Indexation is applied to rent assistance, but it hasn't kept up with rising rental costs. While rents increased 29% over the past 10 years, the maximum rate of rent assistance only increased by 23%.



Increasing the maximum rate of Commonwealth Rent Assistance is an important way to address housing poverty in Australia.



The maximum rate of rent assistance should be lifted to a proportion of average rental costs in a specific region.



Ultimately, it should be set by the Independent Age Pension Tribunal so pensioners who rent receive enough income to meet reasonable living costs, no matter where they live.
Priority 3: Provide a subsidy to connect to the NBN or another appropriate internet service
The internet is more than an essential service, it's a gateway to the world.



As the NBN continues to roll out, access to the internet becomes vital for everyday transactions and social connections.



Without access to the internet, older people will be disadvantaged.



Unfortunately, the increased cost of the NBN combined with a lack of digital competence is posing significant barriers for many older Australians.



The government's Digital Transformation Strategy aims to have all government services available through online channels by 2025. This shift to online in almost all areas of life means those not connected are being left behind.



Older people are also faced with the prospect of being forced to sign up to the more expensive NBN services simply to continue accessing a landline even if they don't want or need the internet.



The internet is an essential service. Older Australians should be connected.



Access to the NBN will ensure older people can maintain a landline once the copper network is removed.



It will give them access to essential services, enable them to connect with family and friends and offer new ways to stay socially engaged.



Providing a subsidy to connect to the NBN or another appropriate internet service will help older people stay connected.



The increased cost of accessing the NBN means it is vital to provide an adequate subsidy.



This could be done by increasing the Centrelink Telephone Allowance, which is a component of the Pension Supplement. This could be determined by the Independent Age Pension Tribunal.



Another option is to offer pensioners access to a basic low-cost broadband service through the NBN, as recommended by the Australian Communications Consumer Action Network (ACCAN).
Priority 4: Expand the provision of basic dental care for pensioners, including those in aged care
Dental care is essential to health and wellbeing, especially as we age.



While dentistry is an essential component of health care, the cost of basic care has been largely privatised.



This means millions of older Australians don't have basic access to dental services.



Maintaining dental health will improve wellbeing and reduce health costs for older people.



A healthy mouth enables people to eat, speak and socialise without pain, discomfort or embarrassment. Poor oral health is also linked to chronic diseases, including stroke and cardiovascular disease.



Because good oral health lessens the incidence of other health conditions, it can reduce the risk of being admitted to hospital, saving the health budget many millions of dollars.



Dental is an essential part of health care, yet it's not treated that way.



Pensioners with private health insurance receive a rebate when using private dental services. Those without must foot the bill themselves or go to a public dental service.



The dental care needs of our most vulnerable older people living in aged care have also been neglected. Almost no access to dental care is provided for people in these settings.



It is abhorrent that a country with a first-rate public health system like Australia has neglected the issue of dental care.



Providing adequate funding for vulnerable older people is essential.



A universal dental health care scheme for older Australians, based on the Child Dental Benefits Scheme (CDBS), would provide pensioners access to an annual subsidy to help maintain their dental health.



These funds could also be used to support the delivery of much needed dental care to residents living in aged care.