About us
---
National Seniors Australia is a not-for-profit organisation established in 1976. With the help of our members and supporters, we fight hard to achieve better outcomes for all older Australians.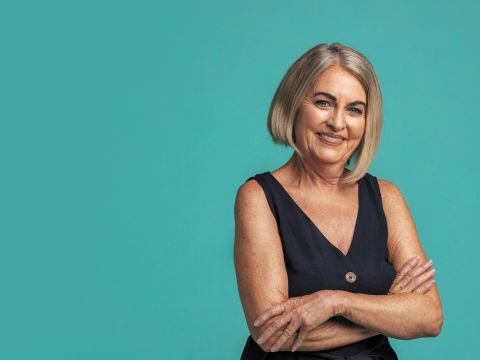 National Seniors is a not-for-profit membership and advocacy organisation that gives older Australians – working and retired - a strong national voice.

We have unrivalled access to policy-makers, world-class research and a thriving branch network.

We tackle issues such as age discrimination, mature age employment, the Age Pension, social inclusion, cost of living concerns and more.
If you have an interest in issues that affect older Australians, you are welcome to join our community.
It doesn't matter what your age is. Anyone can become a National Seniors member.
Become a member
We rely on people like you to become a member, donate or use our services so we can continue to tackle issues such as age discrimination, accessible housing, pension poverty, health costs, aged care and improve retirement income.

Profits raised from membership fees, services and products are directed back into our research, advocacy and education programs.

So you know you're contributing to giving older Australians a better future.
As a not-for-profit organisation, your membership directly funds our Advocacy and Research work. It helps us fight to fix pension poverty, tackle the cost of living and health care, improve aged care and fairness in retirement income.

Plus, get access to discounts, competitions, weekly news and a yearly subscription to Our Generation magazine!

Your gift today can help fix pension poverty, rebuild the retirement income system and provide more home care places so that older Australians can live safely and make ends meet.