Join 80,000 others and get access to trusted news and information.
Stay up to the date with the latest health, finance, travel and lifestyle topics, as well as the key policy, research and advocacy issues impacting older Australians. Subscribe to our free e-Newsletters below!
If you are already a member, please log in to update your communication preferences. There is no need to re-subscribe.
As a not-for-profit organisation, your membership directly funds our Advocacy and Research work. It helps us fight to fix pension poverty, tackle the cost of living and health care, improve aged care and fairness in retirement income.

Plus, get access to discounts, competitions, weekly news and Our Generation magazine 4 times a year!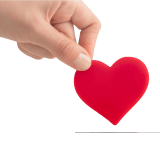 Your gift today can help fix pension poverty, rebuild the retirement income system and provide more home care places so that older Australians can live safely and make ends meet.