Travel advice you can trust

Stay informed & subscribe for updates

Advice for over 175 destinations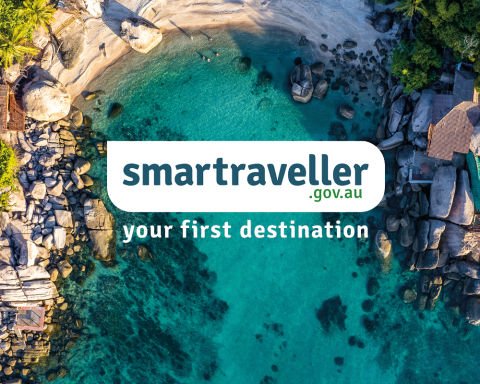 Smartraveller is for Australians planning to travel, already travelling, or living overseas. We help people travel safely by giving them the information they need to make informed choices – from pre-departure to their return home.

Smartraveller includes passports, visas, travel insurance information, and detailed travel advice on over 175 destinations.

Even if you've travelled overseas before or regularly travel, staying updated with the latest information from Smartraveller is essential.

Whether you're travelling for holidays, business or to visit family, make Smartraveller.gov.au your first destination.
Visit Smartraveller
Q: I travel overseas regularly why do I need to visit Smartraveller?
A: Things can change and it's important to have the latest information about the destination you're visiting. Visit Smartraveller.gov.au for the latest advice and subscribe for updates.
Q: Why is subscribing important?
A: Sometimes things don't go as planned while you're away. By subscribing to updates on the places you're visiting you will have the latest information – no matter where you are.
1. Read – the travel advice on Smartraveller.gov.au

2. Subscribe – to updates about your destination.

3. Follow – @Smartraveller on Facebook, Instagram or X on social media for the latest information.
Visit Smartraveller