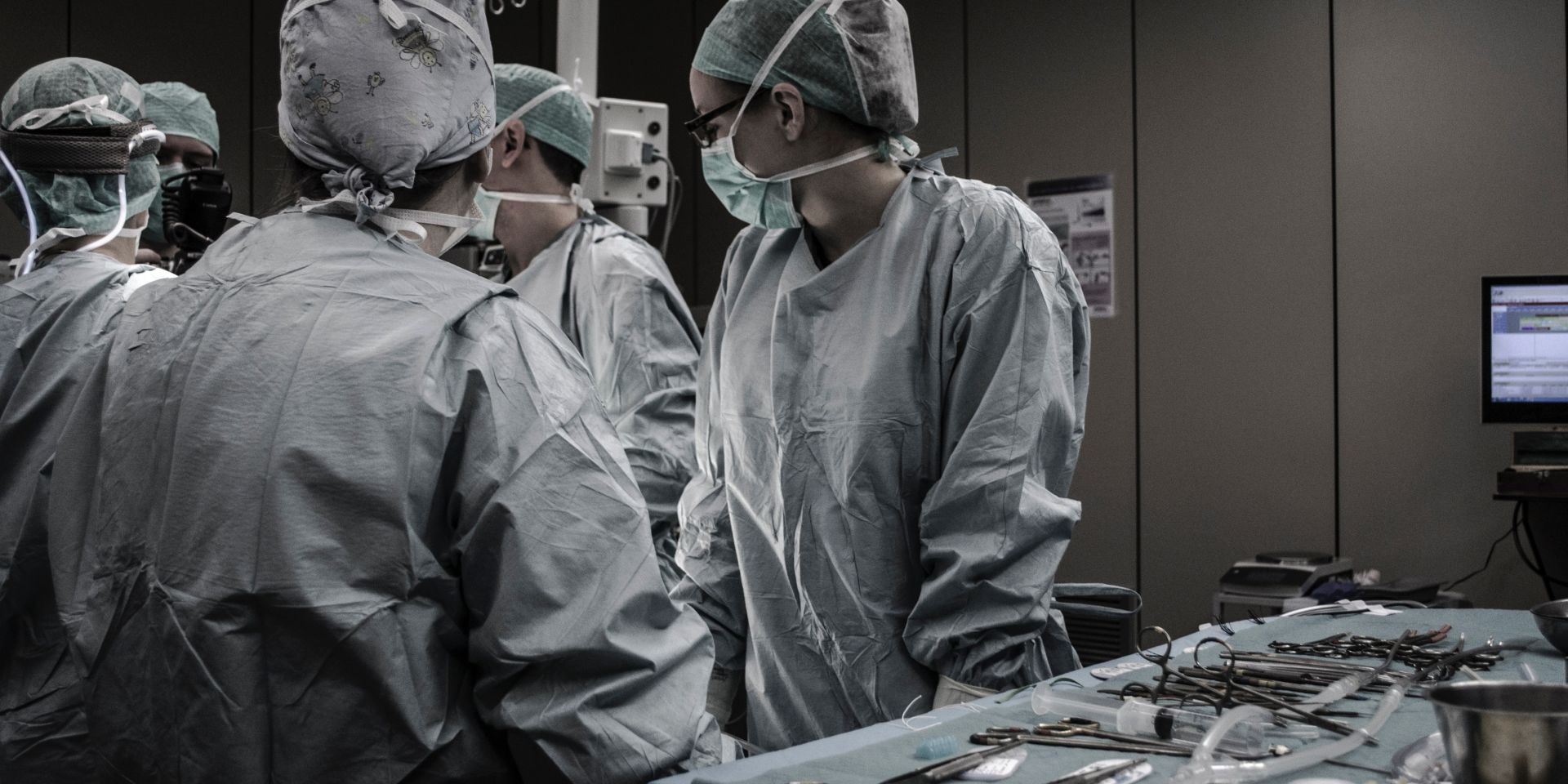 Health Costs
---
This campaign will work to reduce out-of-pocket health care costs for all older Australians.
Tell us about an experience you've had where you paid excessive fees and charges when visiting a specialist.
Spiralling out-of-pocket health care costs are the biggest concern of older Australians.
National Seniors is calling for reforms that put a brake on rising health care costs and help older Australians retain health insurance and access the best possible medical services.
A major worry is the amount of money people are paying out of their own pockets for services and procedures not reimbursed by Medicare or private health insurance.
Unless you go to a public hospital or are bulk-billed by the GP or specialist, you will have to pay the 'gap' costs. These are the fees charged, minus the Medicare rebate benefit and whatever your health fund is willing to cover.
Gap charges are a major contributor to rising out-of-pocket costs. People on low fixed incomes are particularly hard hit and may put off medical treatment or cut back on their private health cover.
Out-of-pocket costs continue to grow as doctors' fees rise faster than the Medicare rebate. Skyrocketing private health insurance premiums and growing lists of treatment exclusions also contribute to the declining affordability of health care.
This situation is made worse by a lack of transparency in the health sector. Private health insurance policies can be confusing and difficult to compare. Also, comparing specialist fees and services is almost impossible for most consumers.
Fees for in-hospital care and procedures plus overcharging by specialists further increase out-of-pocket costs.
Patients' bills may include costs for multiple doctors, including surgeons, anaesthetists, pathologists and radiologists. The total cost of in-hospital treatments may not become clear until months afterwards.
According to a survey of 6000 National Seniors members, seniors want reduced out-of-pocket specialists' fees, cheaper private health insurance premiums, increased funding for public hospitals, and more services covered by Medicare.
Join our campaign to cut health costs and tell doctors, insurers and the government what you want.
You can also help by becoming a National Seniors member.
Become a member
Australians pay too much when they go to specialists.
Media investigations found some doctors are charging 10 times more than the Australian Medical Association (AMA) recommends, adding to the $1.6 billion a year in gap payments not covered by patients' health funds or Medicare.
While 85% of all visits to a general practitioner (GP) are bulk billed, the rate of bulk billing for visits to a specialist is much lower, generally around 30 per cent. Anaesthetists have an even lower bulk billing rate of around 10 per cent.
Some reasons why specialists' fees are too high:
1. Referral to a specialist
Before you see a specialist, you're referred by a GP who may have established arrangements with the specialist and may not have regard for the fees charged. People are often uncomfortable questioning the advice of a GP. This means you might be reluctant to shop around.
2. Lack of transparency
Even if you wanted to shop around, it's difficult to find useful information about specialists' fees and charges for consultations, in-hospital procedures and out-of-hospital treatment and services. This disadvantages patients when seeking affordable medical care and in assessing the quality of service and care they receive.
Fees differ for different specialities and for in-hospital and after-hospital treatment. Patients may not be aware of the fees until they are committed to being treated by the specialist.
In addition, a visit to the specialist and after-procedure care can lead to more unexpected costs, such as x-rays, ultrasounds and MRI scans.
3. Medicare rebate
The Medicare Benefits Schedule sets the amount of the rebate you receive when you go to a medical practitioner. According to some commentators, one reason specialist charges are high is because the schedule fees for some medical services are set too low and bear no relation to the cost of providing the service. This has likely been made worse by the federal government's freeze on indexation, which has meant schedules haven't gone up in five years.
The gap between what you pay is also higher for specialists because you can only claim 85% of the schedule fee in an out-of-hospital setting. And for services in a private hospital, Medicare only gives you 75% of the schedule fee.
4. Excessive fees charges by specialists
Outside of the public hospital system, specialists are free to charge what they like. Their fees are often much more than the Medicare Benefits Schedule fees and may be more in line with the Australian Medical Association list of suggested fees, or higher. This means the gap between what the specialist charges and what Medicare covers can be significant.
What's more, specialist attendances in out-of-hospital settings are not covered by private health insurance. Adding to the complexity, fees for in-hospital procedures and surgeries may be covered by private health insurance in some cases, but not all. It depends on the health insurance policy and the agreements between specialists and hospitals.
Some specialists charge an additional 'booking' or 'administration' fee, which is sometimes charged in advance of seeing the specialist. These fees are illegal.
5. Supply and demand
Specialists offering some services, and in some locations where there is little competition, charge substantial fees with high out-of-pocket costs. It has also been argued that training places for specialists have been restricted, undermining the supply of specialists and contributing to higher prices
What are we calling for?
National Seniors welcomed the announcement by the Federal Government that specialist fees will be publicly available on a searchable website in the future. This will provide patients with a clear way of viewing the cost of visiting a specialist, allowing them to compare prices before they contact a specialist. As the ACCC argues, price transparency is a basic tool to encourage competition and reduce overcharging. However, this will only be voluntary. Publication should be mandatory In order to have adequate transparency, all specialists should be required to publish their fees. Any system that is voluntary is open to exploitation, undermining the efficacy of the system. The Health Minister could withdraw access to the MBS subsidy for specialists who do not publish their fees. We call on government to remove any impediments to using Medicare data to publish specialist fees
We also believe GPs should be required to inform patients about choice when referring to a medical specialist. This will increase the likelihood that patients will explore their options, rather than just accept a GP's recommendation.
Private insurance premiums increased by 66% in the past 10 years.
Private health care is becoming even less affordable with many people cutting back or cancelling coverage.
A survey of National Seniors members found reducing private health insurance premiums would be the single most beneficial initiative to meet their health care needs. This is unsurprising given almost 85% of respondents had private health insurance.
Policies are confusing and difficult to compare, and the growing number of exclusions contributes to the declining affordability of health care.
Part of the problem is the rising cost of health care, which is happening faster than inflation. In the past 10 years, health costs increased by 56.7%, whereas overall inflation increased 23.5%. Unless the underlying cause of these cost increases is addressed, consumers will continue to face rising premiums.
National Seniors is calling on the federal government to commit to hold any increase in premiums to no more than inflation. While premiums will only increase by an average of 3.25% in 2019, this is well above the rate of inflation of 1.6% (to June 2019).
Government must apply pressure to drive down health costs. It cannot continue to allow health costs and premiums to escalate at odds with other parts of the economy. One of the simplest ways to do this is to hold premium increases to inflation.
Government and industry must act to curtail health costs at the heart of rising premiums. Otherwise more Australians, both old and young, will be forced to leave the private health care system.