Money Matters
---
Sign-up for our monthly email filled with news and information you can use to help you protect yourself financially.
By submitting this form, you consent to receive marketing communications from National Seniors Australia. You can view National Seniors' Privacy Policy here.
As a not-for-profit organisation, your membership directly funds our Advocacy and Research work. It helps us fight to fix pension poverty, tackle the cost of living and health care, improve aged care and fairness in retirement income.

Plus, get access to discounts, competitions, weekly news and Our Generation magazine 4 times a year!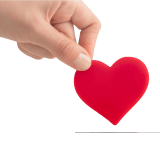 Your gift today can help fix pension poverty, rebuild the retirement income system and provide more home care places so that older Australians can live safely and make ends meet.