Imagine the exhilarating feeling of driving your new elegant $118,000 Audi Q5 Sportback S Line which combines sportiness and luxury with its sleek coupé-like design and panoramic tinted sunroof.
As you cruise down the highway – or even around your local area, you can relax knowing you'll also have over $131K in cashable gold bullion to spend or invest as you please.
Raffle 21 closes 8pm AEST on Thursday, 14 December 2023 and will be drawn and announced on Friday, 15 December 2023.

Promoter is 50-50 Foundation Ltd. Permits and T&Cs at playforpurpose.com.au
Buy raffle tickets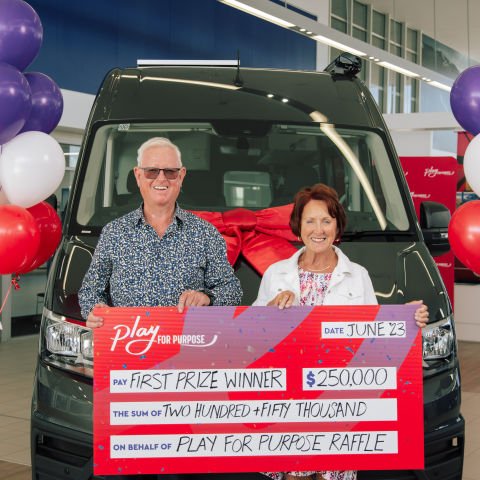 National Seniors members no longer have to rent a campervan to visit their dream destinations after their ticket in support of National Seniors Australia led them to a $250,000 Play For Purpose prize including a Volkswagen Crafter Kampervan and more than $100,000 in gold bullion.

With a number of Australian charitable causes and grassroot sporting clubs to support via Play For Purpose, the winner revealed why he bought his ticket to lend a helping hand to National Seniors Australia.

"I've supported National Seniors for quite a while now. I've always thought, 'Why not! It's the right thing to do!'," he exclaimed.

"I've supported National Seniors in the raffle since 2020. We're retired and in that age bracket and we wanted to give back.

"National Seniors does a fantastic job helping older Australians tackle age-related issues.

"We appreciate what they do for us.

Support National Seniors in Play For Purpose for your chance to win.


Buy raffle tickets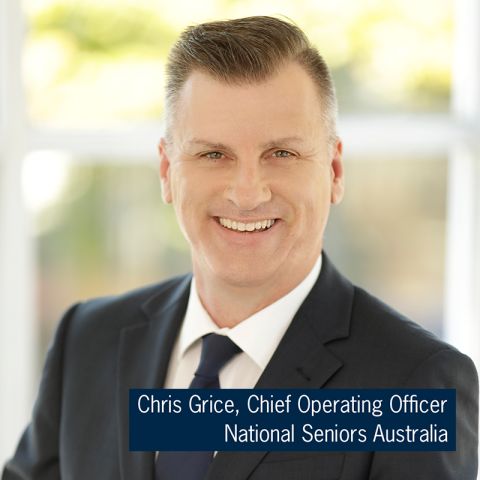 National Seniors Australia is a not-for-profit organisation established in 1976. 

We rely on people like you to become a member, or use our services to help us advocate for better outcomes for people aged over 50. We tackle issues such as age discrimination, accessible housing, pension poverty, health costs, aged care and improving retirement income.

Members have exclusive access to discounts, a yearly subscription to Our Generation magazine, local community branches, access to our Financial Information Consultant for independent information, tools and resources and more.

For only $49.50, anyone can become a member and it only takes a few minutes to join.