Love is not enough for life's most challenging decisions
---
As we travel through life, we need to prepare for challenging health situations. When times get tough it is important to talk to your partner or a loved one about your health.

This article is sponsored content from Advance Care Planning Australia.
Sponsored Story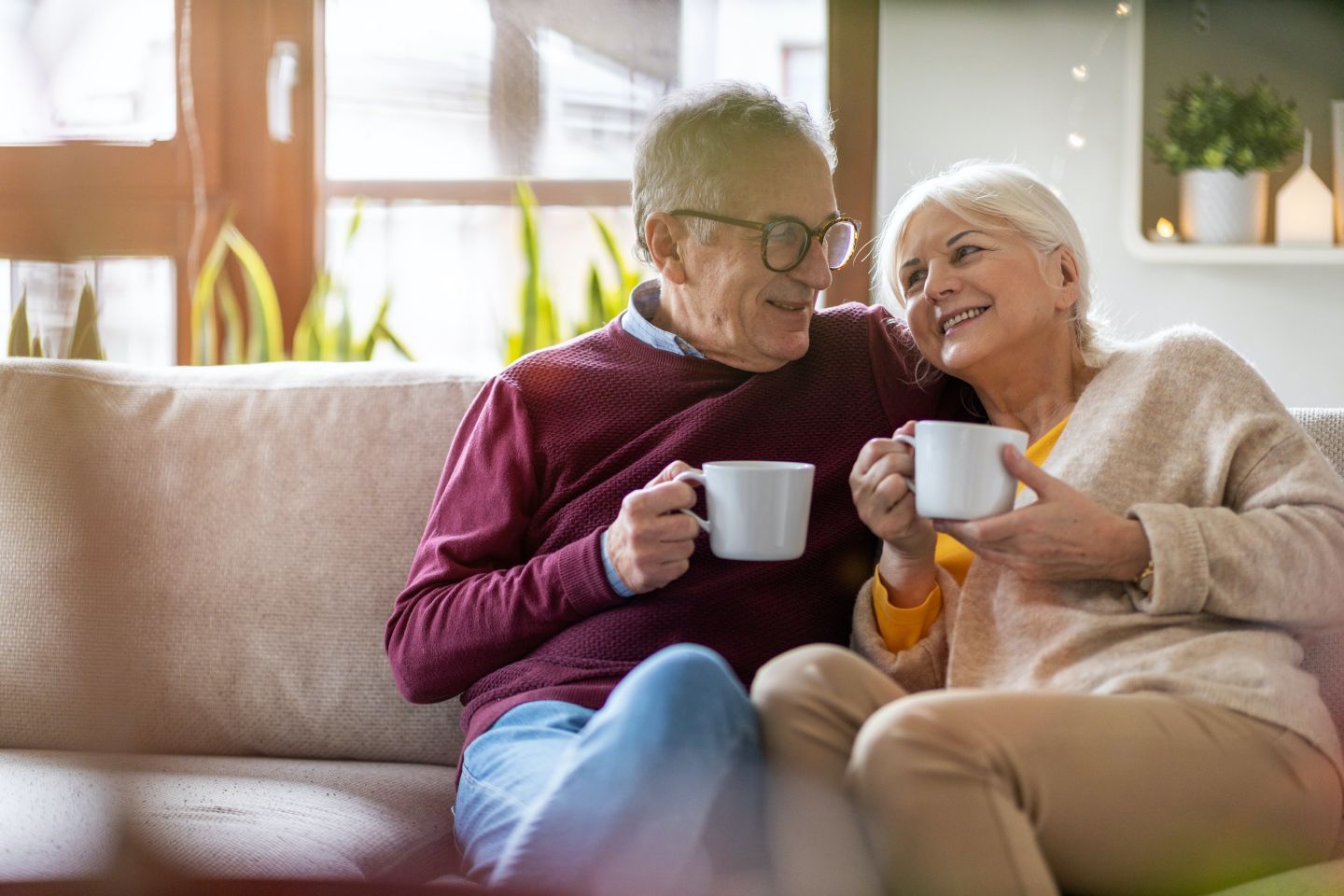 If you have been married, you probably committed to loving each other through all of life's ups and downs, including in sickness and health, in your vows. For those in other long-term relationships there is also a commitment to love and support each other through life's challenges and triumphs.

You may know your partner's favourite foods and their most treasured books or movies. You understand what brings them joy and what saddens or hurts them deeply. But is all that enough when you are facing life's toughest decisions?
As you get older, it is best to prepare for some challenging situations. If a sudden medical event occurred where life-saving treatment meant your partner would never communicate again, how confidently could you make those decisions for them?
Having an honest conversation is the first crucial step in advance care planning. As a couple, it may be the most important conversation you ever have.
Advance Care Planning Australia and Creativa video production agency produced a groundbreaking video series: Love is Not Enough. The series challenges the commonly held perception that a loving relationship is all you need to ensure your wishes will be met if you are too ill to make your own treatment decisions.
In the series, Diana and Rui seem to know everything about each other, but they are not so sure about some of the most important things in life. When it came to questions about end-of-life treatments they were initially a little lost.
Diana and Rui were confronted with tough hypothetical treatment decisions for each other:
Would Diana accept a breathing tube for the rest of Rui's life if he was involved in a car accident?
Would Rui want that?
Would he choose a feeding tube for Diana if she could not speak for herself?
Would she want that?
Would Rui want CPR if he were in the last stages of terminal cancer and his heart stopped?
Would Diana want that for herself?
After talking about it, Diana and Rui were better prepared to make tough decisions on each other's behalf.
Research shows that the people closest to us often do not know our end-of-life wishes unless we expressly have the conversation or write our preferences in an advance care directive.
"This video shines a light on the fact that it is wrong to assume those closest to us would know our preferences for end-of-life care and other critical situations," explains Advance Care Planning Australia Program Director Xanthe Sansome.
"While the questions posed in the video may seem confronting, these real-life scenarios play out daily in hospitals and homes across Australia. It is a heavy burden for families to blindly make life-and-death decisions without knowing what treatments their loved ones would want and which ones they would refuse and where they would want to receive end-of-life care. A tough discussion today can save a lot of heartache tomorrow."
Watch Diana and Rui's Love is Not Enough video and start the conversation yourself with those you love.
Visit advancecareplanning.org.au to access a free email starter pack and other information, including guidance on how to start the conversation.
For free, personalised advice, call the National Advance Care Planning Support Service on 1300 208 582 from 9am to 5pm (AEDT) Monday to Friday.
Advance Care Planning Australia is funded by the Australian Government and administered by Austin Health.