Zero additional cost to you

Save hours of time and second-guessing
Partnering with CareAbout is a way for National Seniors Australia to assist members to navigate the complex Aged Care system with confidence. Whether you're searching for Home Care or considering a Nursing Home, CareAbout can provide you with expert information and advice to help you understand your care options and find the right solution for your situation at no cost to you.

Generous government supports are available to help older Australians remain living at home but not everyone knows about them or how to access them. The right information at the right time can make a huge difference when you or a loved one requires some extra support.

CareAbout is a specialist Aged Care navigator and matching service for customers searching for Home Care providers or Nursing Homes, whether you are looking for either government or privately funded care options. CareAbout looks to understand the stage you are at, your needs, budget and preferences and then match you with a handpicked quality Home Care provider or provide a curated list of Nursing Homes to tour.

Since helping their very first customer in 2017, CareAbout has guided over 80,000 families on their Aged Care journey, offering expert guidance, personal recommendations, and most importantly, clarity to empower you to understand your care options during a challenging time.
Quality Care
All Aged Care Providers in the CareAbout network meet strict independent criteria for exceptional standards of care.
Vetted providers
You'll only ever be matched with handpicked Providers that are the right fit for your needs, budget and lifestyle.
Expert Guidance
Make confident decisions with expert guidance to help you through Australia's complex Aged Care system, in language you understand.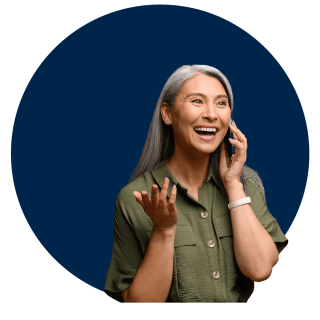 Prefer to speak with someone on the phone?
To find your next quality carer, call the friendly customer experience team on 1300 722 518.
We are calling for mature age traineeships for more home care workers, grants for small-scale aged care homes, and an independent funding reform process for aged care.

By contributing to this campaign, you will play a large role in creating a safer and adequately resourced aged care sector, ensuring that older Australians have confidence in the care system.