New Zealand thinks it knows best how to tackle Aussie aged care reform
---
The Kiwis reckon they can teach us how to build a better aged care system. Will Australian Government home care reforms cost us the choice of care and quality?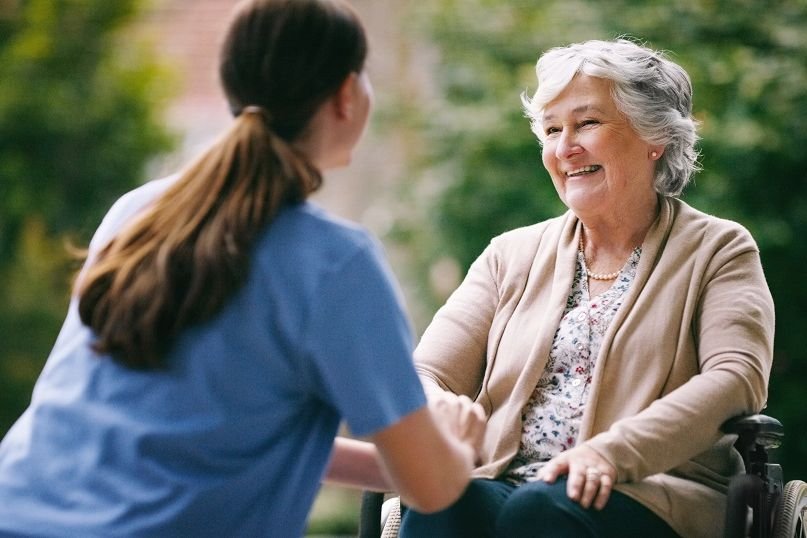 The latest advice on improving the Australian aged care system comes from New Zealand's (NZ) biggest retirement village provider. Ryman Healthcare says it knows how best to reform the system across the ditch.
The secret? We need to build more Kiwi-style health care into our residential villages. In NZ, Ryman provides care in 80 per cent of their sites. The company outlines its blueprint in a special report, proudly shouting: A solution for Australia's aged care system – continuum of care.
Describing Australia's aged care system as fundamentally broken, Ryman CEO Cameron Holland, said the sector needs to change to meet future demand.
"The need to rethink our entire approach couldn't be more urgent."
Among the suggestions, Australia should:
Establish a national regulatory regime to govern the retirement living and aged care sectors as one.

Create incentives in planning systems for integrated retirement living and aged care facilities.

Introduce a specific home care package for retirement villages to help residents live independently for longer.
That's Ryman's speak for a model of integrating various levels of care into one facility or precinct. Under this model, residents who enter at an independent stage are supported to age in place.
"People downsizing into a retirement community to live independently know that if their [health needs] or their partner's health needs change in the future, they can access aged care right where they are," Cameron Holland said.

He says the model is a "win, win, win" for customers, providers, and the government "and will spur much-needed investment in a sector that will see massive growth in demand in the coming decades."
Governments struggle to fund aged care, and Ryland says the model encourages private sector involvement.
"The approach New Zealand has taken has fostered the investment and innovation the sector needs to meet the growing demand for quality care and has taken a huge weight off the government's shoulders. There is no reason Australia cannot follow suit."
Aged care providers are claiming the federal government's commitment to capping home care administration and management fees will limit older people's choice of services to access.
Is it just a fear campaign by the sector to shortcut reforms that will cost it on the way to building a better-aged care system?
The Aged and Community Care Providers Association (ACCPA) says it has done the analysis and found that reforms contained in legislation go further than was previously proposed. This gives the government power to cap home care fees as it sees fit without Parliamentary scrutiny.
ACCPA says it respects the government's election commitment and is willing to support rules targeted at unreasonable outlier administration and management fees, but not changes that would require a wider restructure of home care prices.
"Any intrusive form of price regulation does not account for the range of choices that older people and their families autonomously make when accessing Home Care at various price points," ACCPA CEO Paul Sadler said.
"It may also inadvertently remove the option for providers to raise prices to pay for higher wages in the context of severe workforce shortages.
ACCPA says a simple solution is to add a filter button to My Aged Care that would allow people to easily find high and low-cost providers.
Instead of a blanket cap on home care fees, ACCPA suggests capping only outlier prices above the 90th percentile of current package and care management prices.
For further reading: Ryman Health Care, Australian Ageing Agenda and ACCPA