Trusted Australian network

Bundle phone & plan to save

VoLTE & Wi-Fi calling available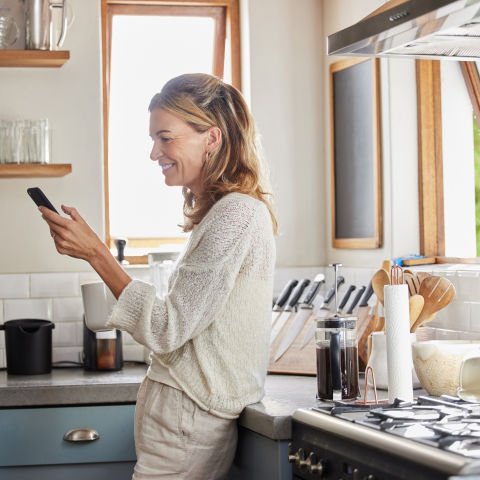 Konec Mobile is a telecommunications service provider in Australia. Our mission is to provide customers with a top-quality mobile network and value through our mobile plans and partnership device bundles.

With a variety of Prepaid SIMs and Phone Plans, we provide affordable alternatives to the three networks in Australia. Switch and stay connected with the data you need and to a network you trust. Need a phone upgrade? Purchase quality and affordable mobile phones that can be bundled with a plan.

Konec Mobile uses the Telstra Wholesale Mobile Network.
* Australian 3G networks are on the brink of obsolescence – Vodafone will close its 3G towers by year-end, followed by Telstra in June 2024, and Optus in September 2024.
* If you own and use a 3G-only mobile device for calls, texts, and internet browsing, you will need to upgrade to 4G or higher device.
* Konec Mobile - a trusted partner of National Seniors Australia – is offering 50% off a brand-new 4G enabled device, the OPPO A38, with purchase of a Konec 90-day or 365-day plan.
* Konec Mobile has friendly customer service to help with purchase and activation to make the transition to 4G as smooth as possible.
Head to Konec.com.au & pick a plan or phone bundle that suits what you want or need!

Once you get to checkout, enter NSA10 in the promo code space provided.
Get 10% off* any Konec Mobile Prepaid Plan or Phone Bundle.
Shop now
A: Konec Mobile uses the Telstra Wholesale Mobile Network. Download speeds are capped at 100Mbps on 4G and 5G. This is the maximum potential download speed.
A: Switching telco providers can seem like a complicated process – but we're here to help.

We're happy to help with the purchase or activation process and have flexible ways to get in touch.
A: Our plans are Prepaid which means there's no lock in contact and no bill shock. Nice.

We have flexible plans with 30 Day, 90 Day or 365 Day expiry/billing cycles – pick a plan that suits you best!

Our Mobile Plans are for use in phones, tablets, dongles and laptops and include a generous data allowance, unlimited standard calls/SMS and an allowance of MMS. Our Mobile Plans offer Data Banking and Data Gifting/Receiving.
Q: Can I port or transfer my existing number to Konec Mobile?
A: Transferring or porting your number to us is free and easy.

Firstly, make sure it's still active with your current Telco and that there are no charges or penalties for leaving them.

Then, when activating your SIM, simply choose to keep your number, tell us the current provider and if you're on a contract, your account number. We'll also need your Date of Birth but we'll pick that up from your account details.

To confirm that you're the owner and in possession, we'll send a One Time Code via SMS to the number you're transferring. You'll need to enter this code into our website during the activation to authorise the transfer. This is a legal requirement. Once this has been verified and the activation submitted, we'll work with your current Telco to transfer your service to us. This usually only takes between 1-3 hours (often much sooner) but in some exceptional cases, it can take up to two business days. You can continue to use your existing service until you lose signal and when you do, it's time to put your Konec SIM in your device.
*Offer available on konec.com.au only. New Plans only, can only be used once per order. Cannot be used for recharges or Add-Ons. NSA10 cannot be used in addition to other live promotions that have an already marked down price. Use of the code is only available on full price Konec Mobile products.