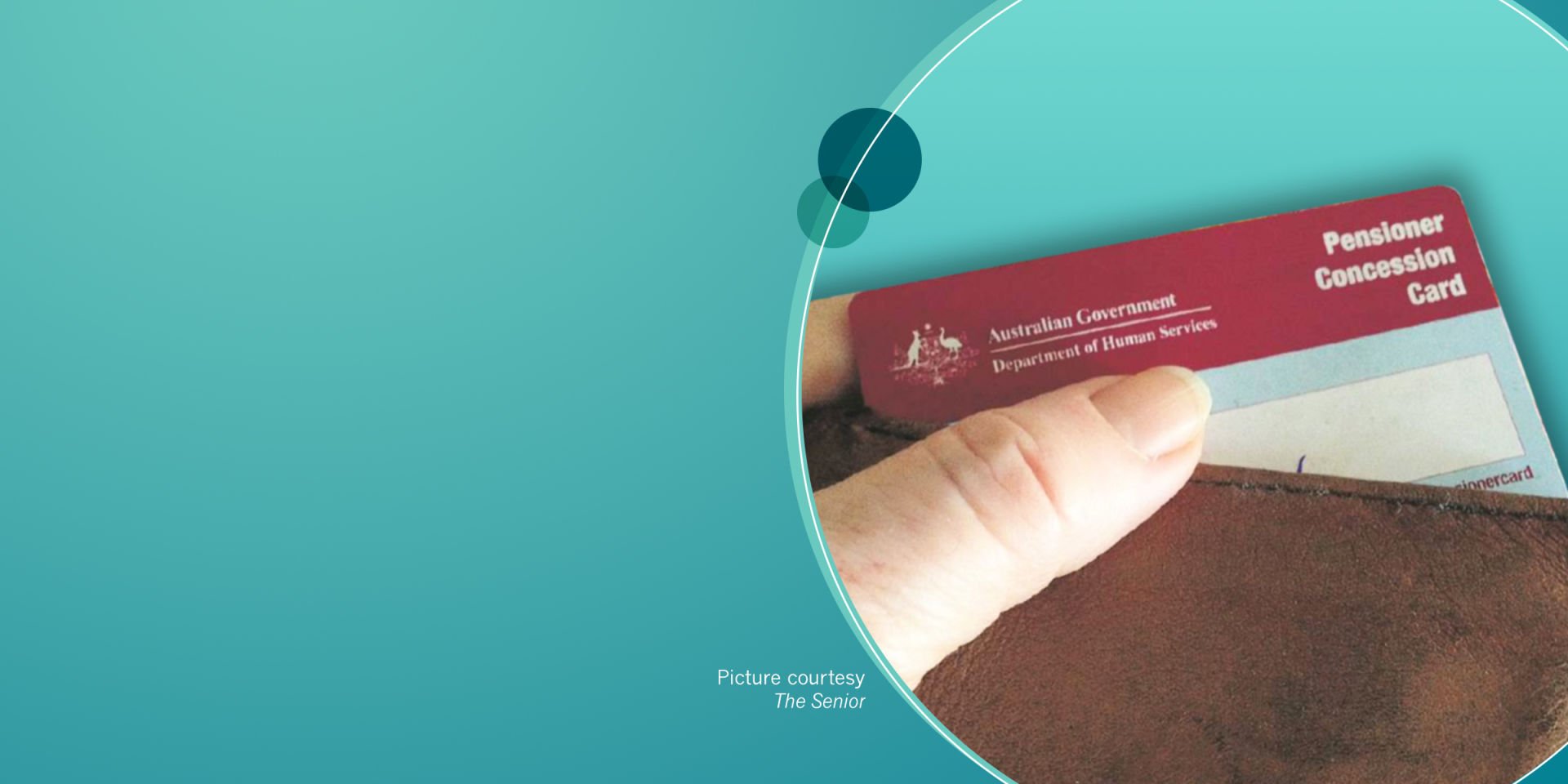 Pensioner Concession
Card Plus (PCC+)
---
A targeted Pensioner Concession Card will deliver additional support to low-income pensioners, helping to fix pension poverty.

The issue
23.7% of pensioners live in poverty and need additional support to meet day-to-day living costs.

What we are calling for
We want a dedicated Pensioner Concession Card Plus (PCC+), so governments can provide pensioners in poverty with additional help.

The benefits
A targeted PCC+ could deliver improved concessions or targeted programs at low cost to taxpayers.
39% of older renters have been severely impacted by recent cost of living increases
Help make this happen
---
National Seniors Australia is a not-for-profit advocacy organisation representing the interests of all older Australians. Our ability to advocate on issues such as pensioner concessions, relies on revenue from membership and donations. To continue our vital work, we need your help.
To support our PCC+ policy please donate to the Fix Pension Poverty campaign or become a National Seniors member.
NSA research shows low-income seniors are more likely to be severely impacted by rising living costs and that some older people have been prohibited from accessing health care due to cost.
Older women, in particular, experience higher levels of financial hardship, having less superannuation and being more likely to be renters.
We also know, from our concessions campaign, older people value concessions as a practical way to help relieve cost-of-living pressures.
In response, National Seniors Australia has developed a new policy to enable governments to deliver additional support to pensioners facing poverty.
The policy calls on the federal government to issue a new Pensioner Concession Card+ to pensioners with limited means, to make it easier for all levels of government to target additional help where it is needed most.
PCC+ holders would receive all the same benefits available from a standard Pensioner Concession Card but could also receive additional benefits, e.g., higher concession rates, assistance to access dental, cheaper medicines or health care rebates.
Because a person's income and assets are already used to determine the amount of pension they receive, this same information could be used by Centrelink to determine eligibility for a PCC+.
With pension poverty estimated to be 23.7 per cent in Australia (OECD 2018), government could give more assistance at low cost, helping to reduce pension poverty. The card would help those experiencing poverty when they reach pension age and also older pensioners when they have use up their savings at the end of their life.
24% of older people were prohibited from receiving dental treatment because of cost.
National Seniors is the leading not-for-profit organisation fighting for a fair go for older Australians.

We rely on people like you to donate so we can continue to tackle issues such as age discrimination, accessible housing, pension poverty, health costs, aged care, improve retirement income and provide more home care places so that older Australians can live safely and make ends meet.
National Seniors Australia members have access to a range of benefits and services – including discounts on Travel, Health and Life Insurance.

As a member, save with discounts, expand your social circle through our branches, receive a yearly subscription to Our Generation digital magazine, and access our Financial Information Consultant by phone.

For only $49.50, anyone can become a member and it only takes minutes to join.