Aged care patients stuck in hospital
---
'Exit block' is costing the health system billions and stopping older patients receiving aged care. Doctors say they have the solution.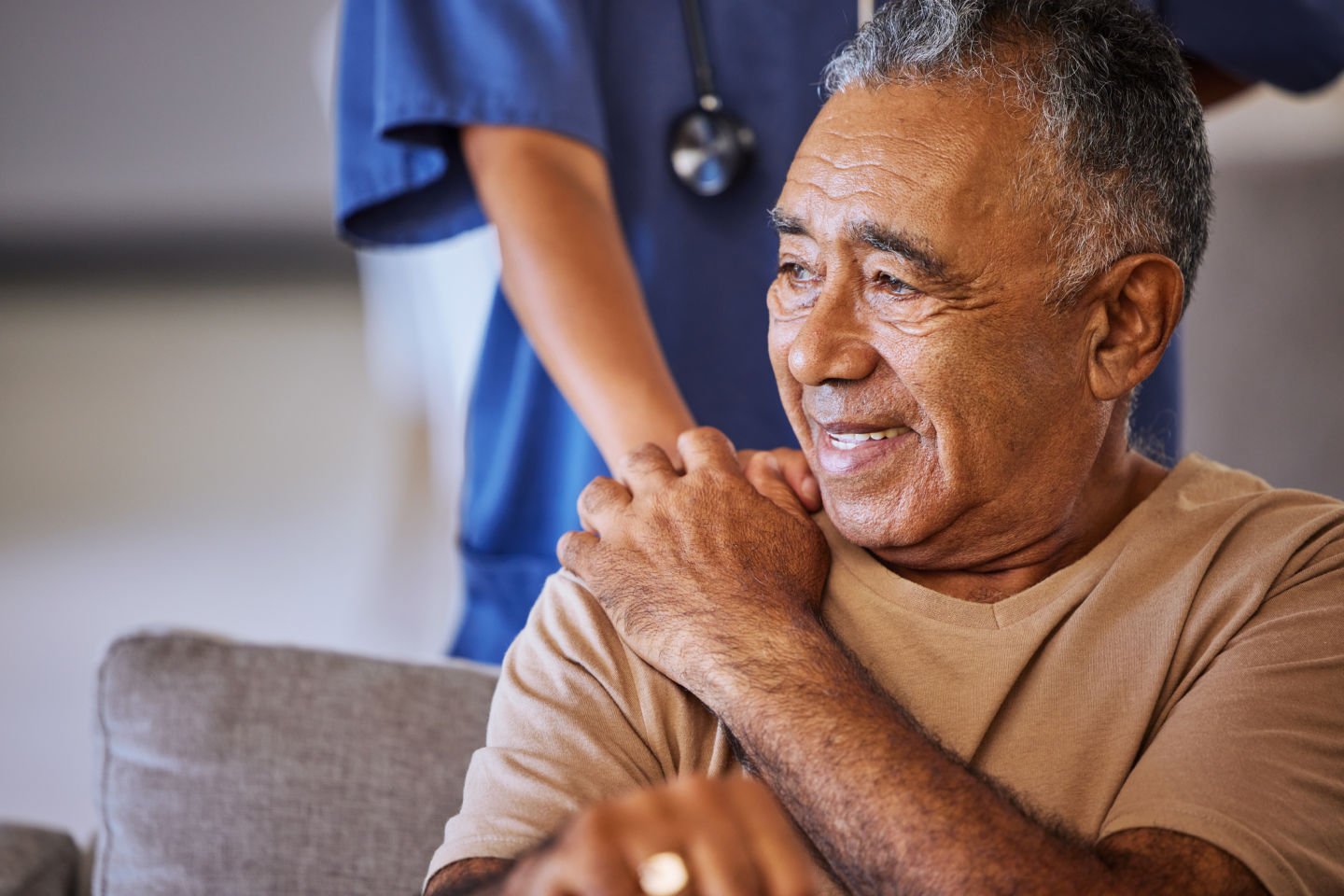 Key Points
---
Hospital logjam stopping older patients transitioning to aged care.
Exit block is when a hospital patient is medically cleared for discharge but has no safe destination.
AMA says it's costing governments $2 billion a year.
Older hospital patients needing access to aged-care services are getting caught in a hospital 'exit block' that's placing additional pressure on public hospitals due to the logjam of dischargeable patients.
"Because hospital beds are at capacity, patients remain in the hospital for longer than necessary and elective surgery waiting lists grow, while ambulance ramping increases."
The latest Australian Medical Association (AMA) report, Hospital exit block: A symptom of a sick health system, reveals a record 19,631 people were stranded in hospitals during 2020-21 due to exit blocks.
The AMA says delays in finding patients suitable aged care and disability support are costing governments up to $2 billion every year.
Exit block is a term used by medical professionals to describe what happens when a hospital patient is medically cleared for discharge but they have no safe destination. They are stuck because they have nowhere to go.
Examples include older people who are waiting for beds in aged care or a high-level home care package, and people with disabilities who require National Disability Insurance Scheme (NDIS) funded accommodation or support.
AMA President Professor Steve Robson said many of these patients are waiting months and sometimes years in public hospitals for appropriate aged care and disability support to be put in place, taking up a bed that could be used by other patients who need care.
"We have thousands of patients at any given time who are medically ready to be discharged from Australian hospitals but have nowhere to go," he said.
With one-in-ten older people or people with disability stuck in hospital for more than 35 days every year, Professor Robson said there was a widespread impact on the healthcare system and the people who urgently need to access it.
"[An] exit block means less beds for inpatient services, which results in increased waiting times for ambulance services, emergency department services, and essential elective surgeries.
"Public hospitals cannot afford to keep operating with this level of exit block. Our public hospitals already have limited capacity and are struggling," Professor Robson said.
On a more positive note, the AMA says there are promising signs of change and he hoped state and federal governments could work together to reduce the impact of exit blocks.
The AMA is calling for:
A new hospital agreement, with 50–50 funding between the Commonwealth and states and territories.
Removal of the "arbitrary" 6.5 per cent cap on funding growth.
Reintroduction of funding for performance improvement.
Real-time data collection.
Improved use of the My Health Record.
Interoperability between other systems (such as My Aged Care) to better understand where the roadblocks are.
The AMA says its analysis, part of its Clear the Hospital Logjam campaign, reveals that addressing address hospital exit block could save between $811.6 million and $2.17 billion each year. It would also free up beds, which will help clear the hospital logjam.
For further reading: AMA, Hellocare