QR codes and how to use them
---
With the pandemic entering its third year, QR codes are increasingly becoming common-place for everyone from checking in, to completing surveys, and entering competitions. We revisit one of our top articles of 2021 to give you a refresher course on QR codes so you can make the most of this handy little tool.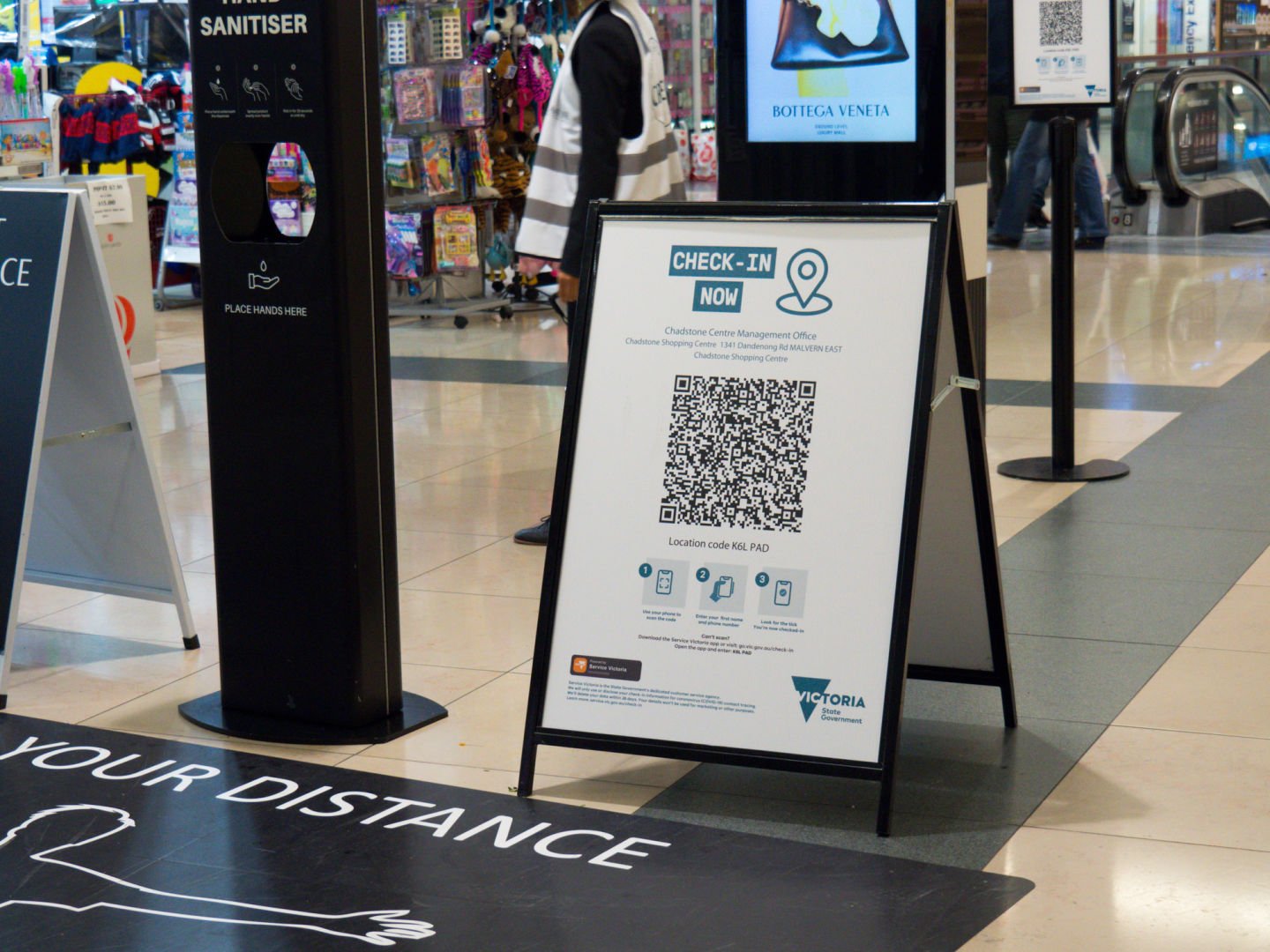 Since the COVID-19 pandemic begun, QR codes have exploded in popularity and can be found everywhere, from websites, shops, cafes, pubs, restaurants and check-in points at venues.
You've probably seen QR codes, they look a bit like barcodes made up of square-shaped patterns.
We take a look at what a QR code is, how they're used and how to scan one on your smartphone. Plus, test your scanning skills!
Open the camera or the QR reader application on your smartphone.
Point your camera at the QR code to scan the QR code.
A notification will pop-up on screen.
Click on the notification to open the website link.
Enter your contact details.
Add dependents (if applicable).
Select 'Check in'.
A confirmation will appear on your screen when you've successfully checked in.
Check out when you leave a venue for more accurate contact tracing (optional).
Please note, if the QR code is directing you to a website, you will need to ensure your mobile phone internet data is switched on to access the website.
All you need is your smart phone or tablet!
Most smartphones have built-in QR scanners built into their cameras.
Some tablets, such as the Apple iPad, have QR readers built into their cameras.
Some older devices may require an app to read QR codes. You can download these apps from the Apple App Store and Google Play store on your smart phone. Please note, you must have a smart phone to scan a QR code.
Inform a staff member and the business will be able to take your details another way, such as recording them on a computer or tablet device. Each state has their own rules and requirements:
Australian Capital Territory: You can apply for a free Check in CBR card, which businesses will use to scan your details at venues.
New South Wales: You can create a COVID-19 check-in card and have the COVID-safe business scan your card and record your visit.
Queensland: Venues can check you in on their digital device or you can check in as a guest on an accompanying person's check in.
South Australia: You will need to provide your details on a paper record if you don't have a smartphone. These will be available and kept at the venue. For transport, please use a registered MetroCard to assist with contact tracing.
Tasmania: Staff at the premises can record your details or others in your group can check you in on their behalf. Like New South Wales, you can also request a 'Check in TAS' card, which helps venues to scan your details each time you enter a venue.
Victoria: Venues can check you in on their device or with a pen and paper, simply ask the venue to help. Western Australia: You can complete a paper-based contact register at the venue.