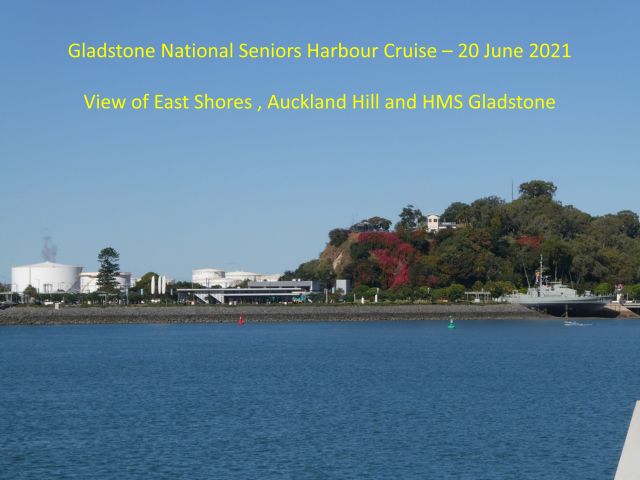 Gladstone
---
Yaralla Sports Club, O'Connell Street, Barney Point

Third Tuesday of the month (except December) at 9am for 9.45am start.
As the only Branch in the Gladstone area, we attract members from neighbouring areas including Calliope, Boyne Island, Tannum Sands and Miriam Vale, while some members travel from even further afield to participate in our gatherings. We extend a warm welcome to visitors, and experience has shown that these visitors soon become new and lifelong members.
We endeavour to be a social gathering where people 50+ can meet, enjoy themselves and make new friends. After the meeting formalities, we break for morning tea to enjoy the fellowship of others before we welcome a guest speaker. There are usually several raffles and a chance to sign-up for our various activities which include national and international holidays, excursions to local and district points of interest, and theatre visits.
Join us at our next meeting and experience for yourself the unique experience of mixing with mature, well-travelled and family oriented people who make up our membership. Indeed, several of our members are also very active in Gladstone community life and can point you in those directions.
Fee for the morning is a very reasonable $2.00 to cover the cost of morning tea.

For more information contact Terry (President) on 0418 185 380, or Larney (Secretary) on 0400 610 277. Also, you can email us at nsagladstonebranch@gmail.com .
Memory Lane - Activities previously enjoyed by Gladstone National Seniors Group
Mount Morgan/Biloela day trip
Tuesday 28 September 21

THE TRIP – Annual Tour to North-Central QLD trip
31 August 21 to 9 September 21

WEST SIDE STORY, Lyric Theatre, Brisbane. 3, 4, 5 August 2021.
CANCELLED due to COVID restrictions – travel was to be by Tilt Train to Brisbane.

MARITIME MUSEUM and MORNING TEA - Tuesday 25 May 2021 - 9am.
Included morning tea at Auckland House at East shores.

PORT OF GLADSTONE HARBOUR TOUR (Coffee Cruise)
Sunday 20 June 21 – starting at 9:30am from the Curtis Ferry Service Terminal, 215 Alf O'Rourke Drive.

GYMPIE TRIP- 29, 30 April, 1 May 2021.

GLADSTONE BRANCH 25th BIRTHDAY LUNCH
April 21 was our 25th birthday and we had a very special lunch at Yaralla.

Apple and Grape Festival - 6-9 March 2020

2019 Christmas Dinner at Yaralla Sports Club - 29 November 2019

Muriel's Wedding at the Lyric Theatre Brisbane - 8-10 October 2019

Spring Morning Tea at the Gladstone Botanic Gardens - 10 September 2019

Fern's Hideaway for Christmas in July Trip - 19 July 2019

Capricorn Caves Trip - 30 April 2019

Emu Park, Yeppoon and Rockhampton Trip - 5 March 2019
Planning for 2021 Activities
We've ALL had a difficult year but the future is looking brighter.


Some of the Activities in the planning for 2021 include:

Gympie, 3 days 2 nights includes The Mary Rattler. - DONE

Mt Morgan/Biloela day trip including Bilo Silo - Heritage Park, Greycliffe Homestead, Mount Morgan railway, town tour and mine viewing - DONE

Lyric Theatre Brisbane - watch this space - cancelled due to COVID

The New Gladstone Maritime Museum should be open by Easter 2021, followed maybe by a BBQ at East Shores. - DONE

Gladstone Harbour (coffee) cruise - DONE

Rockhampton Mt Archer Skywalk, maybe Dreamtime, Kilburnie Homestead near Jambin.

Imperial Station, Mary Briggs, Fingerboard Road, then to Agnes Water and 1770.


Other ideas always welcome - Pauline will cherish all submissions.
Gladstone Branch 2021 Activity Calendar
Gladstone Branch Christmas Dinner 18th November 2021 at Yaralla.

We are taking names and money for our annual Christmas Dinner today.
Cost is $25 per person with the club subsidizing the remaining cost of $20.
Dave Murray will be supplying the music again this year.
Once again we are asking members if they would contribute to our multi-draw raffle which usually is a highlight with all the wonderful prizes donated by you. Only new items please with a minimum value of $10.00.
It is not compulsory to bring a gift so don't worry if you have forgotten.

Pauline