Hold the phone. You don't have to spend big on a new one
---
Here are some tips on extending the life of your old smartphone.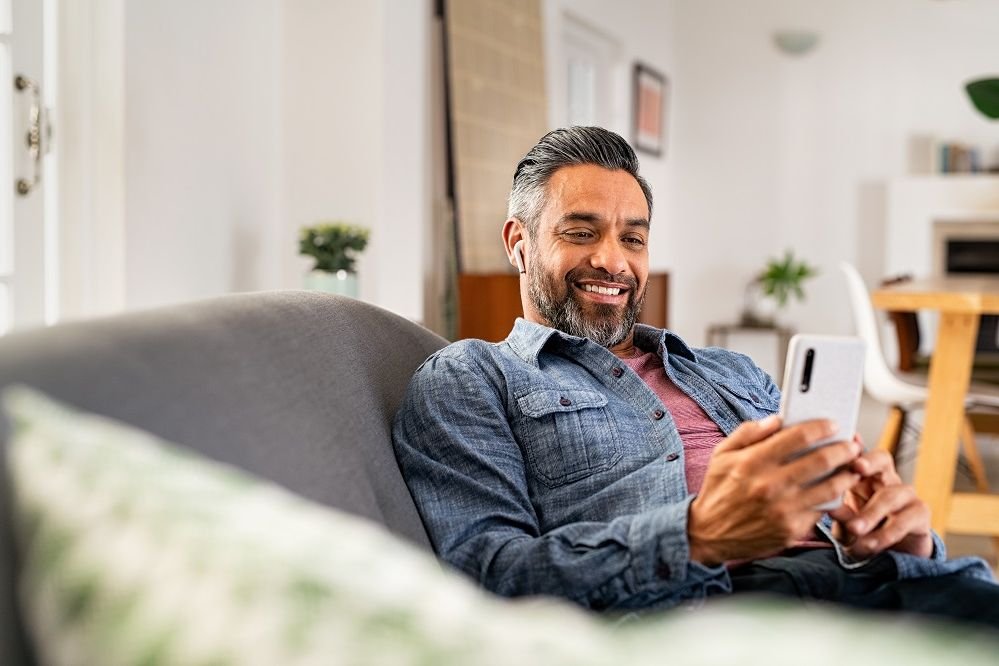 It's that time of the year when the big mobile phone companies roll out their latest models, and usually big prices too.
But the devices they sold us last year or years before are still good for your wallet and the environment.
Most newer models, even less expensive ones, are water resistant. Larger batteries provide longer life, and the display glass is stronger.
Unless you want one of the new folding phones, the improvements and new features of a new model can be only incremental.
Of course, there are good reasons to upgrade. If your phone is in bad shape, running an out-of-date operating system or struggles to store apps, which seem to take up more and more space, or can't be updated.
But experts are saying if your phone is less than five years old and still kicking, you can improve its speed and extend its longevity. And that seems to be borne out by the latest sales figures, which show the sale of new phones is down.
1. Fix your smartphone
There's no shortage of phone repair shops, so try a few and compare quotes.
2. Replace the battery
A new battery is the most effective way to breathe new life into an older smartphone. Batteries have charge cycles. One cycle from fully charged to fully discharged. As it runs through these cycles, the battery becomes less efficient at delivering charge.
Changing the battery every two years helps with the longevity of the device. Getting the battery replaced at a repair shop is a straightforward task.
3. Protect your screen
Along with the battery, a smartphone screen is a component most likely to fail and one of the pricier ones to repair. Expect to shell out upwards of $250 for iPhone or Galaxy screens at authorized repair centres.
Otherwise, invest in a transparent screen cover or a shock-absorbing case for your phone and a screen protector instead.
4. Repair damage immediately
If you end up cracking the screen, repair it as soon as possible, even if you can still see the display to go about your daily business. It's not just a cosmetic issue. The longer you wait to repair, the more dirt, oil, and debris can work into the cracks and compromise your phone's internal components.
Speediness also applies to other damage, such as dropping a phone that's not water-resistant into water. While you might be able to make your phone operational by drying it out in a bowl of uncooked rice, water vapour can remain, causing damage down the road. Repair shops can take your phone apart and dry and clean it.
5. Clean your ports
The charging port is one common area that attracts dirt that could compromise device operation. If you keep your phone in your pocket, the charging port can become clogged by lint. Clean the debris with a toothpick. Use a soft-bristled brush to clean out your phone's speaker grilles.
The same goes for dirt or sand getting into your smartphone case – remove your phone from its case every so often and wipe it down. You can use a microfiber cloth lightly dampened with a 50/50 mix of water and distilled white vinegar to remove grease and smudges.
6. Pay attention to storage
If your smartphone has started slowing down, the first thing to troubleshoot is the amount of storage you have available. To keep your phone running smoothly, keep about 20 per cent of your storage free.
7. Reset your device
Should clearing out your smartphone fail to restore its performance, its software may be corrupted, perhaps through downloaded apps. Try factory reset that erases all content – including passwords and accounts. A reset helps by allowing you to reinstall the operating system fresh, giving it a nearly out-of-the-box speed and slickness. Back up your phone first to ensure you don't lose any data.
For iPhones, you can find the total reset option under Settings > General > Reset > Erase All Content and Settings.
For Android phones, head to Settings > System > Advanced > Reset options > Erase all data (factory reset). For Samsung phones, heat to Settings > General management > Reset > Factory data reset.
For further reading: Techlicious.com