How to empower your grandchildren's dreams
---
Few gifts can match the enduring power of education.
Sponsored Story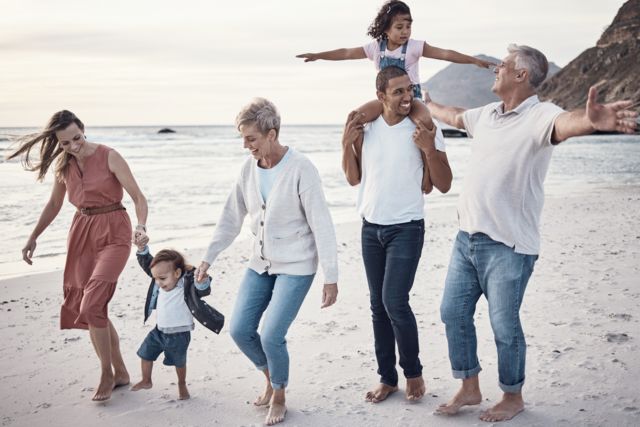 Key Points
---
Establish a non-contestable Legacy.

Make education accessible for your grandchildren.

SPECIAL OFFER - Exclusive to National Seniors - Over the next 90 days, Foresters Financial is offering a special $500 Top Up Bonus to the first 50 NSA members who choose to invest, grow and protect their wealth through an education or investment bond. T&C's apply.
Accessing education is critical to ensuring an equitable world. Making education accessible to future generations represents an opportunity to create a lasting and meaningful, non-contestable legacy. 
The journey of education is not just about acquiring knowledge; it is also about fostering a sense of belonging and community connection, establishing lasting values, and connecting generations.
In today's world, purpose-led decisions can create peace of mind, and flexibility and choice are key to achieving that.
A family's intergenerational legacy may be the particular school selected, or it may be access to a school in line with an individual child's needs and aspirations.
Establishing an Education Bond to support the education of children or grandchildren is creating a legacy and also supports the transition of wealth across multiple generations.

An Education Bond is effectively a "scholarship plan" under Australian Tax Law and, as such, Foresters can pass on a tax deduction to investors when earnings are withdrawn to pay education costs.
Importantly, should the investor's needs change over time, capital contributions made by the bond owner can be withdrawn tax free at any time.
Education Bonds can only be provided by a Life Insurance company, such as Foresters.
Foresters Financial understands the significance of enabling prosperity and protecting legacies.
Its Education Bonds are designed to empower the creation of a lasting impact on your family's future, ensuring that the value of education endures across multiple generations.
Contact Education Bond expert Jen Liakopoulos on 0499 865 203 to discuss how Foresters can assist. Foresters Financial Limited (ABN 27 087 648 842, AFS Licence No. 241421)
Disclaimer: This content includes sponsored advertising which helps fund our important advocacy work. Please note that the information provided and opinions expressed in this advertising material are solely those of the advertiser. We encourage you to carefully evaluate and consider any advertised offering before making a purchase. Any transactions or interactions between you and the advertiser are solely between you and the advertiser.