Having trouble paying for healthcare? You're not alone
---
New research from National Seniors shows 68% of older Australians have gone without some essential healthcare or hesitated about it because of the cost.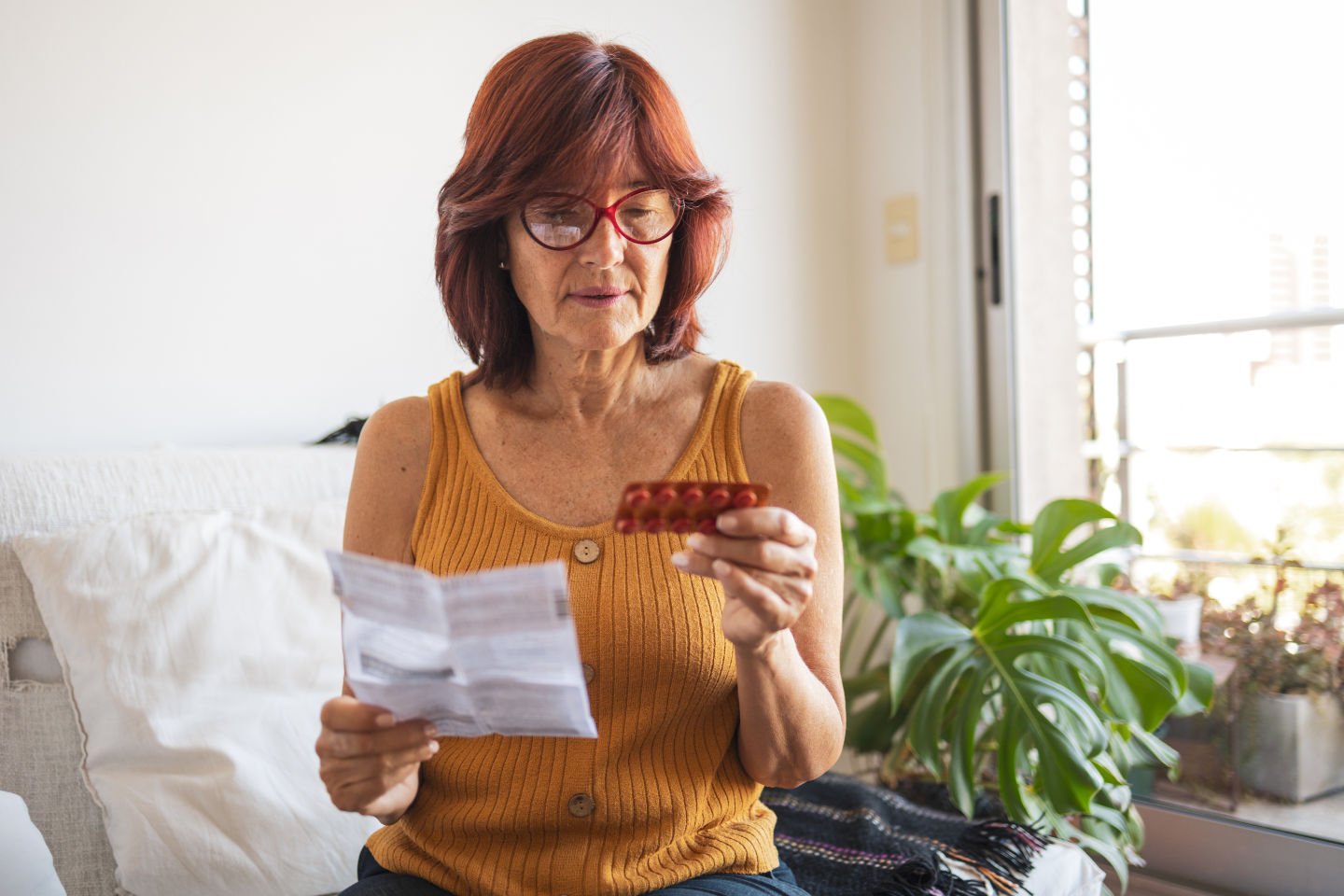 In a country that claims to offer universal healthcare, many older Australians are going without because of the cost.

A new report from the National Seniors Research Team, based on a survey of nearly 6,000 older people, shows that in recent years, 68% had either hesitated over the cost of one or more forms of healthcare, or had gone without entirely.
The report is based on the 11th National Seniors Social Survey of people aged over 50 and living in Australia, conducted in February 2023.
Mental health care, dental treatment and dental checkups were the most likely to be forgone, with 20%-26% of survey respondents unable to afford them on one or more occasions.
Prescription medication and GP appointments were the least likely to be skipped because of cost, but even they were unaffordable for 5%-7% of older people.
On top of these numbers, for every form of healthcare the survey inquired about, there were another 21%-33% of people who hesitated over the cost.
These percentages are higher than the general Australian population figures reported by the Australian Bureau of Statistics (ABS) in its latest Patient Experiences Survey, which asked if people delayed or did not access healthcare because of cost.

For example, while 8% of patients in the ABS study delayed or did not access specialist care because of cost, 15% of the National Seniors respondents went without specialist care for this reason and a further 35% hesitated to access it.
The differences suggest older people on average face greater healthcare disadvantage than the broader population.
Survey respondents reported various health and wellbeing consequences of going without care including untreated problems, undiagnosed conditions, worsening symptoms, and mental health impacts.
One 72-year-old wrote, "I don't tell the GP everything that is wrong. I put up with some things and try to help myself with other things. I have some neurological symptoms which I have not taken to the GP as I am concerned about having to see specialists and the costs are inhibitive."
A 70-year-old shared, "My tooth that was being 'watched' actually broke and became a much more expensive job than if I had done it initially. It caused me more pain and affected my other teeth. Skin cancers that should have been removed earlier became bigger and had to be removed surgically. A cough turned onto pneumonia and has been hard to get rid of."
Some people reported having to wait until their conditions were bad enough to require hospitalisation, with an 81-year-old writing, "As I cannot afford minor medical treatment, I have to go to hospital for all other incidents and leave this till I have to be transported."
The situation is similar among the 832 respondents who had been on an elective surgery public waiting list, 46% of whom could not afford to pay privately to speed things up.
Many suffered continuing pain, immobility, sensory disablement, mental health impacts, or worsening symptoms while waiting, sometimes to the point of needing emergency care.
The survey also asked respondents whether they could access a bulk-billing practice easily if they needed a GP within a week.
Only 39% said "yes" they could, with 33% saying a flat "no" and the rest unsure in one way or another.
Unfortunately, but unsurprisingly, people living in remote areas had a very high proportion of "no" responses at 61%, with a low 24% of them saying "yes".
In terms of states and territories, the ACT, Northern Territory and Tasmania ranked poorest, with 50%-58% of their residents saying they could not easily access a bulk-billing practice in that timeframe. A very low 18% of Northern Territorians said they could.
Western Australia was the only region in which more than half the residents (51%) said they could. It also had the lowest proportion of "no" responses at 26%.
A more heartening survey finding was the revelation that 76% of respondents visited a regular GP and another 19% a regular GP practice, leaving around 5% who did not.
However, there were statistically significant geographic differences, with lower proportions of people from the Northern Territory, South Australia, rural areas, and remote regions regularly seeing the same GP.
In this, the United Nations Decade of Healthy Ageing, the World Health Organization highlights the need for health and social services to meet the individual needs of older people, without causing financial hardship.
It also goes further than that, challenging governments across the globe to transform healthcare and social systems from a focus only on disease towards integrated and person-centred care, known to have the greatest positive impact on functional ability in older age.
Affordable, universal health care is a lynchpin at both these levels of care.
National Seniors Australia recognises spiralling out-of-pocket health care costs are a big concern for older Australians.
We are calling for reforms to reduce private health costs, including adequate funding for Medicare services.
Reducing the cost of healthcare will ensure older Australians do not miss out on the treatment they need and, as we live longer lives, that we are able to realise the promise of the "longevity dividend" – increased quality of life, good health, and wellbeing in later years.
Download the report