Understanding Extras cover for dental treatments
---
Discover how you can boost your wellbeing by maintaining good oral health and maximising your dental Extras cover with this article excerpt from Australian Unity, our health insurance partner.
Sponsored Story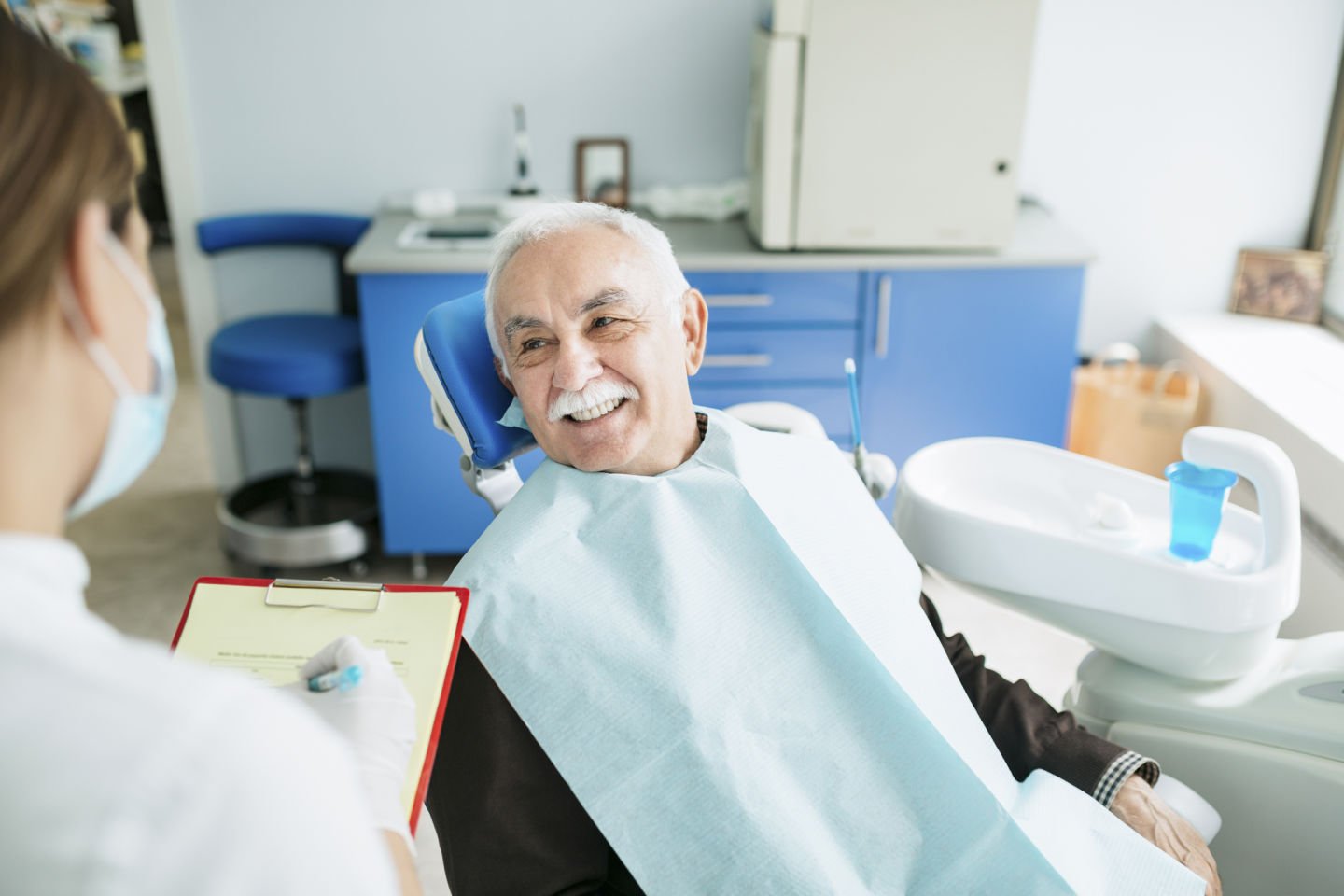 Good oral hygiene is incredibly important for reducing your risk of not just dental problems, but also other health conditions.
Your oral health can have a major effect on your overall health and wellbeing. Poor oral health, including tooth decay, gum disease, infections and chronic inflammation, has been linked to major diseases such as cardiovascular disease.
Many people manage their dental health care costs by taking out Extras cover - but for those who aren't familiar with the key terms used by insurance providers, it can be confusing to navigate. So what are the key terms you need to know and how can this help you get more out of your Extras cover?
No-Gap Dental offers people with eligible private health cover selected preventative dental treatments at no out-of-pocket cost. What this means is if you have No Gap Dental in your cover, your dental check-up (including x-rays) will cost you $0 – just keep in mind yearly limits may apply.
Visiting the dentist regularly for preventative dental treatment will keep your teeth healthier, which saves you money in the long run.
For other dental treatments (for example a filling or root canal) you may have 'out of pocket' or 'gap' costs associated with that treatment.
The 'gap' or 'out-of-pocket' cost is the difference between what your dentist charges you and how much your health insurance will cover. The 'gap' will vary depending on what dental treatment you have, which dentist you see (as each dentist sets their own prices) and the dental benefits payable for each treatment under your cover. If you are still in a waiting period, you'll need to ensure your treatment occurs after your waiting period finishes in order to claim a benefit from your Extras cover.
Nobody likes to get an unexpected bill, so prior to beginning any treatment, it's really important to check with your dentist for a complete breakdown of the costs involved, and check with your health insurer to see how much you can expect to get back.
Costs between dental providers can vary, so don't be scared to get a second opinion and other quotes from different dentists.
For some dental treatments there will be waiting periods, which means you have to wait a certain amount of time (e.g. 2 or 12 months) from the time of taking out extras cover, before you become entitled to those dental benefits. If you upgrade to a higher level of cover, you'll usually need to serve a waiting period before receiving the higher benefits.
If you switch to Australian Unity within 30 days of leaving your old health fund, and if your previous cover was of a similar or higher level, all waiting periods you've already served will be applied to your new cover.
Australian Unity Health Insurance has no waiting periods for preventative dental treatments which means you can start using these dental benefits straight away.
In addition, for most types of treatments there will be set yearly limits on the amount you can claim. Once you have used up your yearly limits you will need to wait until 1 January for your limits to 'reset' (i.e. you get the full amount to claim again). Lifetime limits and other conditions may apply.
To maximise the value of your health insurance it's important to understand how much of your benefits you've used and how much you still have left in the calendar year.
Knowing when your limits reset can help you plan any treatments and get the most out of your cover.
Dr Naser Albarbari, oral surgeon and Chief of Clinical Dental Services at Australian Unity, says good oral health can have a tremendous effect on your overall health.
"Good oral health means regular brushing, flossing, being careful what we drink, and eating healthy foods," Dr Albarbari says.
"Prevention is always better than cure, so take a little extra time to care for your teeth and make sure to book in for regular check-ups."
Australian Unity offers a range of extras covers that includes many benefits, such as No-Gap Dental, to help you keep on top of your oral health. Explore more on their website.
Read the full article at Australian Unity.
Read full article