Flying high with man's best friend
---
Is this every traveller's nightmare? A couple were compensated after being sat on a plane near a flatulent dog.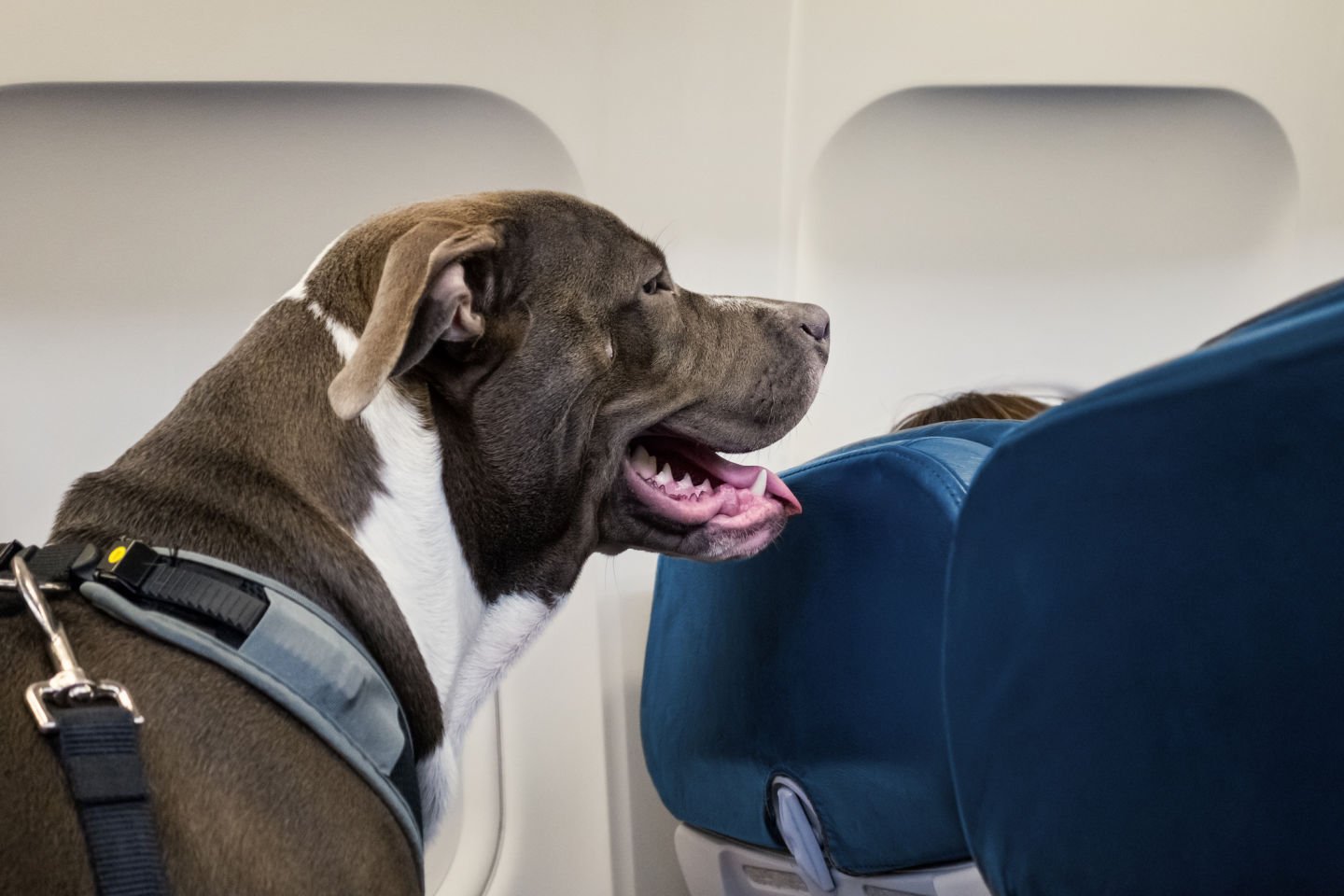 Have you noticed how common it is to see pets in places where they were once forbidden?
In cafes, restaurants, hotels, and shopping centres, and on public transport, animals are making their presence felt.
In many cases, their company is welcome – but a couple who flew from Paris to Singapore decided enough was enough when they were sat next to a dog that was farting, drooling, and snorting throughout the flight.
Gill and Warren Press, from Wellington, New Zealand, asked Singapore Airlines for a refund after their unpleasant experience on the 13-hour flight.
The couple said that they bought two premium economy seats but ended up moving to the economy section due the behaviour of another passenger's dog.
The couple said they weren't informed that they were going to be sitting next to a dog prior to the flight.
"I heard this noise – a heavy snorting," Gill said. "I thought it was my husband's phone, but we looked down and realised it was the dog breathing."
She said it became too much to bear when the dog began farting midway through the flight and taking up Warren's legroom.
"My husband was in shorts and was getting the dog's saliva goo on his leg," Gill said.
The couple complained to a cabin crew member who eventually offered them two seats further back in the plane that had been reserved for airline staff.
After some negotiating with the airline, they received a payout that they say they will donate to a charity that matches service dogs with vision-impaired people.
If you are wondering which animals are allowed on planes, the rules differ depending on the jurisdiction.
Most countries have laws that allow guide dogs to travel with their owner, and some also allow emotional support animals – those prescribed by registered mental health professionals to provide comfort to their owners – in passenger cabins.
However, a recent law change in the United States relegates many such animals to the baggage compartment along with other pets.
An emotional support peacock attracted headlines a few years ago when its owner, an artist named Ventiko, was refused permission for the bird to fly on a United Airlines flight.

In 2014, a woman was escorted from a US Airways flight when her pig defecated and squealed before take-off.
However, two years later, a turkey named Easter was photographed apparently enjoying a commercial flight from Seattle to Salt Lake City.