Get your hands on this bun recipe
---
Try making these delicious hot cross buns on Easter weekend.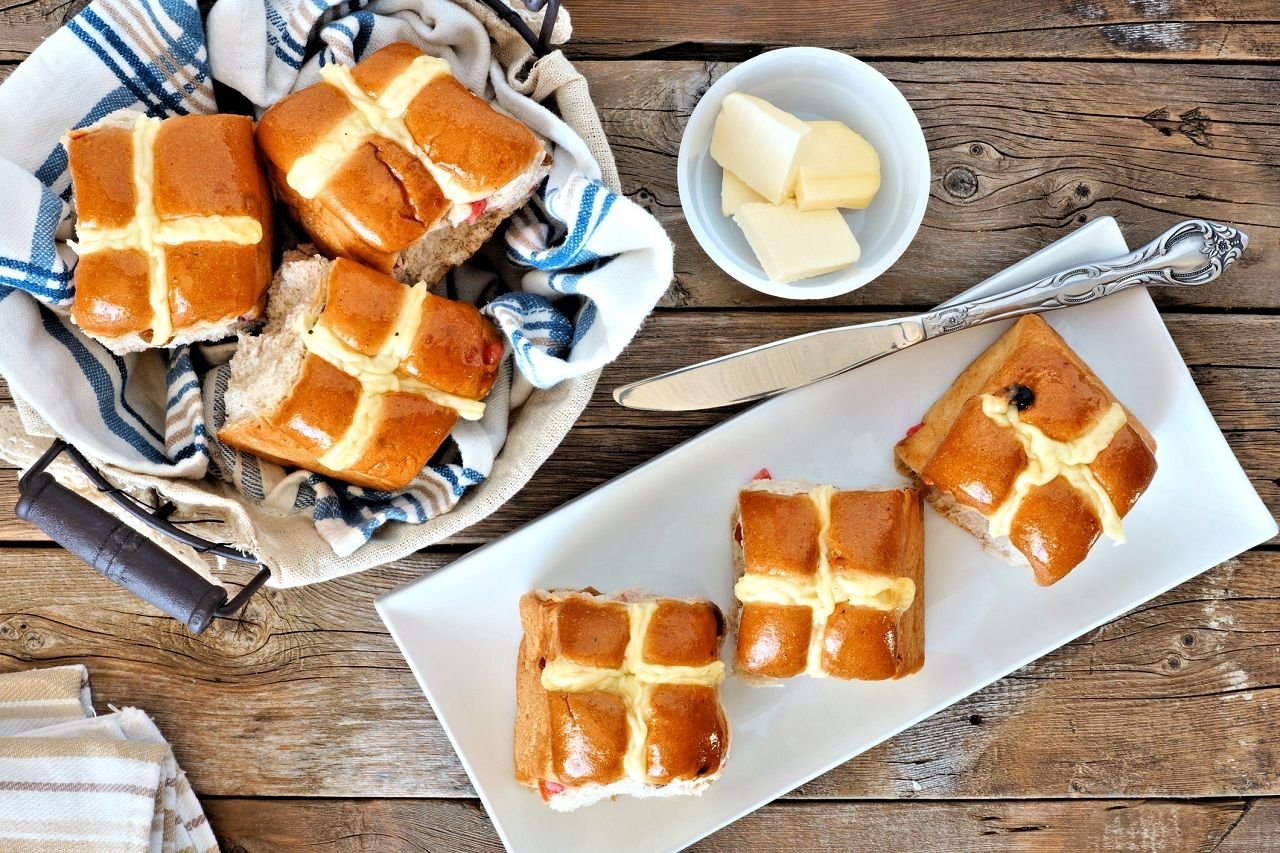 Think you can do better than store-bought? Make your own hot cross buns at home following this recipe from former national president of the Country Women's Association Noela MacLeod.
Ingredients
The buns:
1¼ kg flour, sifted

2 tablespoons sugar
2 tablespoons bread improver
1 dessert spoon dried yeast
1 teaspoon salt
½ teaspoon cinnamon
½ teaspoon nutmeg
1 teaspoon mixed spice
1 tablespoon powdered milk
1 tablespoon oil
1 egg
2½ cups warm water
1 cup sultanas
½ cup currants
½ cup chopped dried apricots
The crosses:
2 tablespoons plain flour

½ cup cold water (approx.)
The glaze:
2 tablespoons sugar
1 teaspoon powdered gelatine
1 teaspoon mixed spice
¾ cup water
For the buns, combine sugar, bread improver, yeast, salt, spices, powdered milk, oil, and half of the flour in a warm basin.
Add egg and warm water, beat with an electric beater for five-and-a-half minutes.
Add dried fruit and the remaining sifted flour. Mix well.
Turn out onto a floured board and knead until dough is smooth and elastic.
Place back into the bowl, cover with plastic, and stand in a warm space until dough has doubled in size.
Turn mixture out onto a floured surface and knead well.
Divide into bun-sized pieces (approximately 60g) and shape into buns.
Place on a greased/lined oven tray and leave in a warm place until well risen.
Preheat the oven to 220°C (200°C fan-forced).
For the crosses, place flour into a small bowl and stir in enough water to make a smooth paste.
Use a piping bag to pipe crosses over the risen buns.
Place buns into a moderately warm oven and bake for 15 to 20 minutes. They're ready when they're golden brown on top and sound hollow when you tap them.
For the glaze, combine all ingredients in a small saucepan, stir without boiling until sugar and gelatine are dissolved.
Brush glaze over cooked buns while they're still warm from the oven.