Now streaming: Karen Pirie, Jerry & Marge Go Large, The Love Boat
---
Looking for something to watch that's different to the sea of reality dating and cooking shows? We have some new suggestions.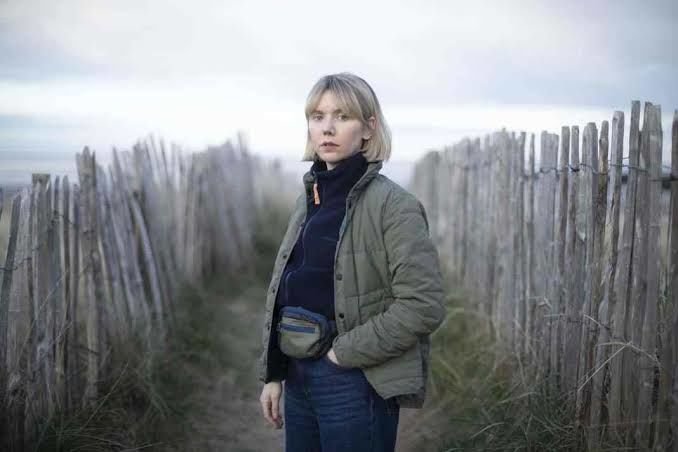 Television has changed in the last few years. It used to be that every night on television you could choose from some great (and not so great) dramas and comedies.
If you want decent new drama shows these days, you need to check out what is available on streaming TV, which unfortunately means paying for it.
For those looking for great TV show suggestions on streaming services or pay TV, we have you covered.
With a mop of blonde hair bobbing across the screen, Karen Pirie is neither the sort of star one would expect to see fronting a UK detective drama show, nor is she the detective that the characters in the show would expect to see put in charge of a high-profile cold case.
The titular Karen Pirie is a not-yet-30 Scottish Detective Sergeant who has just been given a promotion to the Historic Cases Unit where she is charged with solving the mystery of a barmaid who had been murdered in 1996. The case has recently been given a lot of attention following the launch of a new podcast that is seeking to solve the murder.
What is really compelling about new Brit drama Karen Pirie is how much it plays into intergenerational difference, without at any point being rude about it to either the millennial lead character or any of the older characters in the show.
When Karen meets a Detective Inspector in the Historic Cases Unit, he treats her as a fully capable detective. Her age only comes into the conversation when she mentions that she was just 3 years old when the murder of barmaid Rosie Duff took place.
Instead of that being an issue for Pirie, DI Leeds takes a moment to consider his own age before returning to Pirie and how her age may be of a benefit: "At least you'll be up with all the podcast nonsense," he reasons.
If you're a fan of British drama, you'll likely be taken with this series. It is briskly-paced, but not as over-the-top as most US broadcast TV dramas.
What makes this a refreshing and vital-feeling series is that it never gets too bogged down in feeling dour or overly serious. The characters are allowed to be funny, sexy, awkward, and relatably human when dealing with one another.
Pirie herself is allowed to be purposely funny repeatedly throughout the show with the sort of verbal joking one employs in real life without it feeling like a scripted confection.
There's a very charming moment early in the first episode where she offers a colleague who has just had a man vomit all over him a shower at her house, warning him to approach the shower cautiously: "It hasn't seen a naked man in some time."
Karen Pirie is based on Val McDermid's 2003 bestseller book The Distant Echo. It was the first in what has so far been a series of six books following Karen Pirie which indicates that there is still quite a lot of material to mine from this character.
McDermid's work is no stranger to TV with her Dr Tony Hill character leading the wildly popular Wire In The Blood TV show a decade ago.
The first season of Karen Pirie consists of three movie-length episodes (approx 90 minutes each), which tell the one murder mystery story. While that sounds daunting, the show moves at a very comfortable, brisk pace as it layers in mysteries and revelations throughout the runtime.
This is fun television that will keep you stimulated throughout, never insulting your intelligence as a viewer.
Watch it if you liked: Mare of Easttown, Wire In The Blood
Karen Pirie debuts on streaming service Britbox Thursday 13 October, 2022
[Britbox is $8.99 per month with a free 7-day trial period]

Based on a real life story, Jerry & Marge Go Large stars Bryan Cranston and Annette Benning as Jerry and Marge Selbee. After Jerry retires, he finds himself a bit listless as he tries to work out what there is for him to do in the world – until he discovers a mathematical loophole in the Massachusetts lottery.
After telling his wife, Marge, the two of them rekindle their love while working on their lottery project.
This is a really lovely film about a couple who find a sense of purpose for their lives and re-spark their relationship in the process. The couple aren't greedy in their lottery efforts - while they certainly make some money to be comfortable, they also open up their project to the local people in their small town.
They all make enough money to put it back into the community and revitalise their financially struggling town.
Cranston and Benning are very watchable, as always, as Jerry and Marge, but where the film really comes to life is with a lot of the supporting characters. Watch out for Michael McKean (Laverne & Shirley), Rainn Wilson (The Office), and Larry Wilmore (The Daily Show).
Watch it if you liked: The Bucket List, Roxanne
Jerry & Marge Go Large is streaming now on Paramount+.
[Paramount+ is $8.99 per month with a free 7-day trial period]
It is understandable if you were disappointed by Channel 10's new reality show The Real Love Boat. Not only is it not very good, but it has at least 100% less Captain Stubing than any Love Boat should.
If it has left you wanting to watch the original series, know that you can find the original show free-to-stream on Channel 7's app 7Plus (available on iPhone, Android, and on the web).
All 9 seasons of the show are now streaming - missing, however, are the initial 3 TV movies that kicked off the series and the final 5 specials made after the regular show had finished up.
With approximately 245 episodes available, some might argue there are too many. But if you want to just curate a short best-of collection, I'd recommend just watching the episodes with the biggest guest stars.
Season 4 opens with a pre-fame Tom Hanks as a college friend of Gophers. The very next episode is a 2-part special with a lot of location shooting as the boat celebrates a marriage-a-thon with 50 couples tying the knot.
Guest stars include a who's who of TV icons: Darren McGavin, Debbie Reynolds, Peter Graves, Erin Moran, Donny Most, Rue McClanahan, Ted Knight, and Dawn Wells.
You also might want to check out the season 5 2-parter set in Australia. In addition to Lloyd Bridges, Morgan Fairchild, Linda Evans, and Jim Nabors guest starring, the episodes also include appearances by a very young pre-Neighbours Alan Fletcher and Aussie TV legend Graham Kennedy.
The Love Boat is streaming now on 7Plus.
[7Plus is ad-supported and free to access]
On the subject of the 7Plus app and shows from yesteryear, 7Plus is actually a really great source of older shows you remember well, but can't find anywhere else.
In addition to Aussie classics like Police Rescue, A Country Practice, All Saints, and Blue Heelers, there are some real hidden gems in the 7Plus library - TV classics like 70s classic Robin Williams sitcom Mork & Mindy, the 1987 fantasy drama Beauty and The Beast, and the great 90s hospital drama ER.