New campaign for pensioners facing poverty
---
National Seniors is advocating for a targeted concession card to help those most in need. Will you join our call?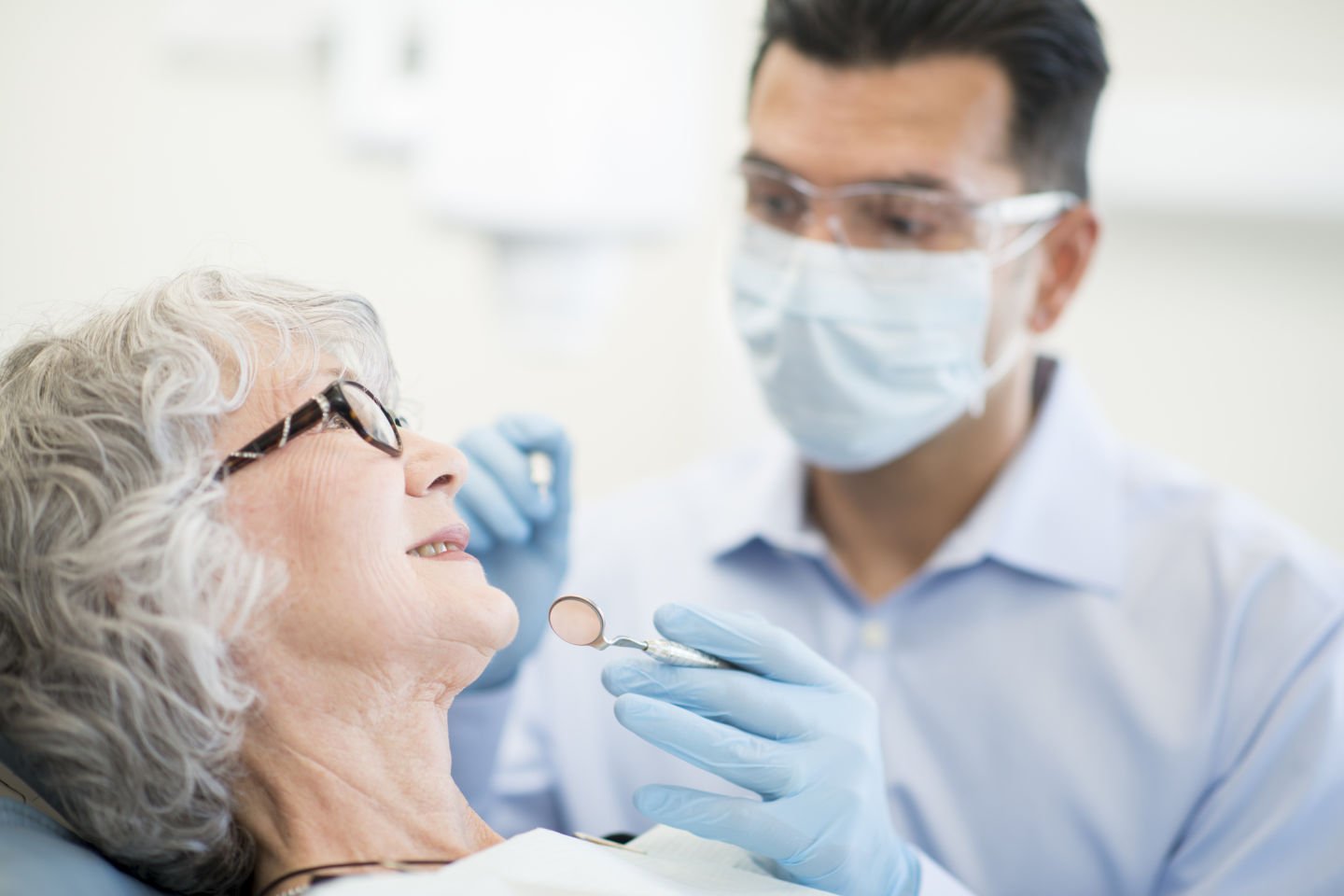 Recently, the policy team at National Seniors Australia spoke with a lady who receives the Age Pension. We were talking about health costs, including dental care, and just how expensive a visit can be, let alone treatment.
Sandra shared with us her inability to afford dental treatment. It didn't just cost her money – it cost Sandra her teeth!
Sandra, who relies solely on the Age Pension and has no savings, had her teeth removed because the treatment to fix her dental problems was too expensive.
It was a traumatic experience for her with impacts beyond cosmetic.
Do you have a story to share?
---
National Seniors will launch our Pension Concession Card+ (PCC+) campaign in the media next week. We need your support!
If you receive the full Age Pension and you're willing to share your experience renting, affording health care and struggles trying to keep up with cost-of-living pressures with the media, please email policy@nationalseniors.com.au
Should a media opportunity arise, you will be supported by the NSA media team, who will make sure you are 100% comfortable before participating in any interviews.
Being able to show the difference the PPC+ could make to pensioners living in poverty in addition to telling a story is incredibly powerful and will support our campaign in a way that only sharing real experiences can!
To help vulnerable pensioners like Sandra, National Seniors has launched a new campaign for a targeted Pensioner Concession Card to support pensioners, especially women, living in poverty as part of our Fix Pension Poverty and Fairer Concessions campaigns.
Our call for a targeted Pensioner Concession Card+ (PCC+) follows National Seniors research showing low-income pensioners, especially women, are more likely to be severely impacted by rising living costs and more likely to miss out on essential health care.
"The Age Pension is below what a person needs to cover necessities. It's particularly dire if you're a woman, single, and rent," Chief Advocate Ian Henschke said.
"We know 20% of older women have no superannuation and older women are the fastest growing cohort at risk of homelessness.
"As OECD data shows, income poverty for people aged 66 and older in Australia is 21% for men and 26.2% for women – a startling difference."
Mr Henschke said despite many older Australians living in poverty, there isn't any simple way for governments to deliver targeted concessions to these people.
A PCC+ would change all that.
As our highly successful concessions campaign shows, seniors value concessions as a practical way to help ease cost of living pressures.
This is why National Seniors is advocating for a PCC+, because it enables governments to deliver additional support to the most vulnerable at limited cost.
"Our policy calls on the federal government to issue the new PCC+ to pensioners facing poverty, to make it easier for all levels of government to target additional concessions to help fix pension poverty," Mr Henschke said.
"PCC+ holders would receive the same benefits available via a Pensioner Concession Card but could access additional benefits such as higher energy concessions and more affordable healthcare.
"An assets and income test is already used to determine pension payments. This information could be used to determine eligibility for a Pensioner Concession Card+. Government could give more assistance at low cost, to help reduce poverty and improve health outcomes."
A PCC+ could be used to help people like Sandra receive dental care.
National Seniors and others have called for a Seniors Dental Benefits Scheme, based on the Child Dental Benefits Scheme, to give pensioners $500 per year to cover basic dental costs.
Our recent research showed 20% of older people were prohibited from visiting the dentist for a check-up and 24% were prohibited from receiving dental treatment due to cost. Subsequent analysis showed the proportion of people prohibited from accessing dental treatment due to cost was as high as 50% for those reliant on the Age Pension.
Tying eligibility for the Seniors Dental Benefits Scheme to the proposed PCC+ would limit the cost to $250 million per year (based on 500,000 pensioners having access to a PCC+). In comparison, the cost of the scheme if all pensioners were eligible would be $1.25 billion per year.
Giving pensioners in poverty access to a dental subsidy would reduce cost barriers to treatment and could also reduce demand on our overstretched public dental system.
Join the campaign